West side of Racine - Our Washington Avenue Store
Located an hour and a half north of Chicago and just 30 minutes from Milwaukee - Racine is our home town and the perfect stop to get your Kringle fix!
Our Washington Avenue Store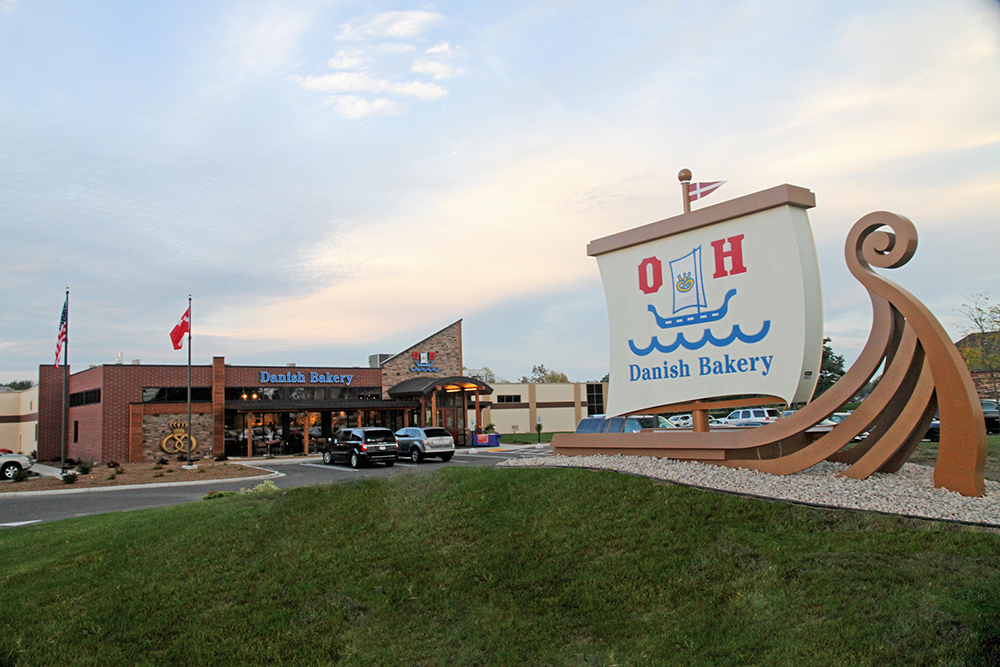 Our newest store is inspired by our Viking heritage. Drop in for some fresh made bakery, fair trade coffee, and made to order sandwiches.
Are you searching for a "Danish Kringle store near me?" If so, you've come to the right place.
At O&H Danish Bakery, we've been baking fresh Kringle and other traditional Danish pastries for generations, using the same techniques our grandparents used. You'll taste the authentic difference for yourself when you take a bite of any of our Kringle pastries, coffee cakes, crown cakes, bread puddings, or other desserts, along with a fresh, hot cup of Gokstad premium coffee. If you've been typing "Danish Kringle store near me" into your search bar, we'd love to invite you to visit O&H Danish Bakery on Washington Avenue in Mt Pleasant. Whether you're looking for a traditional Kringle, a seasonal or holiday flavor, or a gift, you'll find it here.
About O&H Danish Bakery, Mt Pleasant Location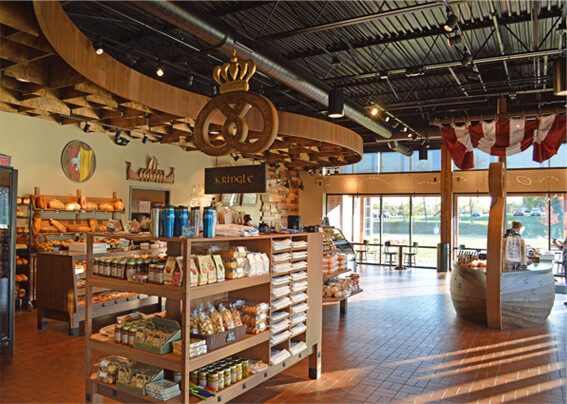 Conveniently located at 5910 Washington Avenue, Mt Pleasant, WI, O&H is a large bakery where you'll find all manner of scratch-made Danish treats. Our customer-focused staff will be more than happy to welcome you and help you find the perfect pastry. We can answer all your questions about our delicacies, processes, or history, and we will do everything we can to make sure that your visit to our Mt Pleasant store is as "pleasant" as it can be. The O&H Bakery Mt Pleasant location is our newest and largest store. We chose the look of this store to honor our Viking heritage. Come and browse our bakery cases and shelves of goodies; enjoy a quick breakfast or lunch at our cafe or choose something to take home with you to serve later or give away as a gift. Whether you are in the mood for a Fair-Trade coffee and a fresh pastry or a made-to-order sandwich, we welcome you to visit our Mt Pleasant store, open Monday - Friday 6:00 am - 6:00 pm, Saturday 6:00 am - 5:00 pm, and Sunday 7:00 am - 2:00 pm.
How to Find Our Danish Pastry Store on Washington Ave
If you aren't familiar with where our store is, don't worry - it's easy to find. We are situated right on Washington Avenue near S Green Bay Rd, between Hunter Dr and Village Center Dr. We are a block from Firehouse Subs and across Washington Avenue from J&N Ultra Tan. Other nearby businesses include Festival Foods, Advance Auto Parts, Wal-Mart, and Porcaro Ford.
If you're heading to our bakery on Washington Ave from Racine, whether you're near Gateway Technical College or Wheaton Franciscan Healthcare, you can simply take Washington Avenue to our location, and we'll be on the right. If you're coming from the Elmwood Park area, we recommend taking Durand Ave west, then taking a right on S Green Bay Rd and a left on Washington Ave. Coming from I-94 / I-41? Take the Washington Avenue exit, and we're on the left, not far past the Harley-Davidson store.
If you're visiting Racine from out of town or have just moved here and are finding your way around, you'll find lots to see and do just a stone's throw from our Washington Avenue bakery. We are located near Racine North Beach, where you'll find volleyball courts, a concession stand, restrooms, a playground for kids, picnic areas, seasonal live music, and free parking. Or visit the Racine Zoo, a great place to view more than 100 species from Wisconsin and around the world - and support the Conservation Education Department, which works to promote awareness of conservation issues through educational and entertaining programs.
We're also just 10 minutes from the Willard Keland House. Racine is home to many such architectural gems created by Frank Lloyd Wright, a Wisconsin native. Other sites designed by Wright include the SC Johnson Administration Building and Research Tower and the Golden Rondelle Theater. Also nearby is the Spring Street Campus of Ascension All Saints Hospital, a major medical center offering a full range of inpatient and outpatient services including urgent and emergency care. A short drive through town will also take you to the Racine Heritage Museum, a museum dedicated to telling the stories of the people of Racine and preserving the material culture.
Our Range of Products and Services
It's our love for our heritage that keeps us faithful to the traditions of the generations before us when it comes to making the ultimate Danish pastries. Just a few of the things you'll find in our Danish bakery store in Mt Pleasant include:
Our famous traditional Danish Kringle - Kringle is the official State Pastry of Wisconsin as of 2013. We are proud to be an integral part of Wisconsin's heritage and to continue the tradition of baking homemade Kringle in Racine. From everyday fillings such as crisp apple, silky smooth cream cheese, and buttery cinnamon to special seasonal flavors such as Pumpkin Caramel and Peace Cobbler, our award-winning Kringle is the heart and soul of what we do.
Artisan Donuts, Handmade Cakes and other pastries - Brighten your day with a delicious fair trade coffee drink and one of our tempting bakery treats such as our local favorite Cruller donut, a fabulous Danish Pecan Sweet Roll, one of our triple layer Valhalla Brownies, or Sinful Chocolate Eclairs. Celebrating something? Our expert cake decorators will create a beautiful and wonderful cake that is handmade and hand decorated for you or something special. You can even find items to suit special dietary requirements such as Gluten-Free Triple Chocolate Cookies or Sweet Rolls with no added sugar or salt.
Made-to-order sandwiches - If you need some "real food" before your sweet treat, we'll be happy to make you a sandwich using fresh, quality ingredients such as roast beef, smoked ham, salami, or corned beef with your choice of toppings including cheese, lettuce, tomato, fresh basil, garlic crème cheese, peppers, creamy horseradish, or sauerkraut - served, of course, on our fresh-baked artisan bread.
Why Choose O&H Danish Bakery?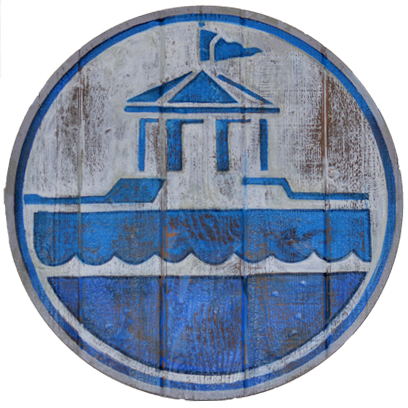 At O&H Danish Bakery, we promise to always serve you the highest quality authentic Danish pastries to help you enjoy a little taste of Racine. We have five stores in the Racine area to make it as convenient as possible for our customers to find the best Kringle and bakery around. For four generations, we've worked hard at baking delicious pastries and providing exceptional customer service for our friends and family in Racine. Whether you need directions to our Washington Ave store, have questions about our products or services, or want to place an order, we're just a phone call away. You can contact us at (262) 504-7000, and a friendly staff member will provide the assistance you need.