Thanksgiving Dessert Ideas to Send Your Friends & Family
---
By Eric Olesen
Sunday, November 1, 2020
Everyone loves to celebrate a holiday, and it doesn't get any more special than Thanksgiving where you can gather around those you love to eat, drink and count your blessings. Yet, if you can't be in the same place this year, we have the perfect selection of yummy Thanksgiving dessert ideas that you can send to your family and friends to let them know you're thinking of them.
Thanksgiving Desserts for Large Crowds
Thanksgiving is the perfect excuse to share a feast with loved ones, and you can make sure that no one misses out on delicious dessert with our crowd-pleasing favorites. If you have a big family or just want to extend the celebration throughout the weekend, these are some great choices:
Royal Scandinavian Collection:

As a tribute to our love for almonds, these desserts are the perfect sweet delight to enjoy while you share tales of your past year with family and friends. Featuring our Almond Kringle, Almond Custard Seven Sisters Coffee cake and Scandinavian Almond crown cake, the hard part will be deciding which dessert to try first.

Give Thanks Package:

When everyone gathers around the table, you have to be ready with both the best food and drink. Our most popular Thanksgiving desserts are the stars of this package. Start with our wonderful Thanksgiving "Stuffed" Kringle, which was even featured in Midwest Living Magazines 2019 Holiday Gift Guide. Once you have a taste of that, warm our Apple Cinnamon Kringle Pie up in the oven for a few minutes and grab the ice cream. Throw in our delicious whole bean Gokstad Coffee and you'll have everything you will need for everyone at your table.

Kransekager (15 rings):

Nothing will impress your crowd like our Kransekager masterpiece. A traditional Scandinavian celebration cake made from fifteen pastry rings, this dessert tower is easy to assemble. You can also hide something a little special in the hollow center as a fun surprise for your guests.
Light Desserts for Thanksgiving
We know that traditional holiday feasts usually only leave you with a small amount of room for pudding, which is why we have included our top light desserts for Thanksgiving that won't leave you bursting at the seams. These also make great options to send to family and friends all across the country!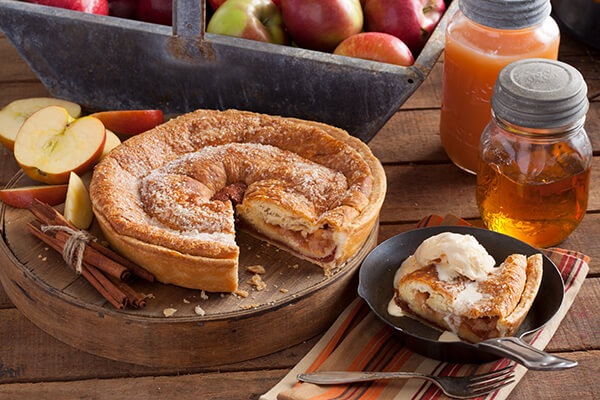 Pumpkin Desserts
Pumpkin desserts and Thanksgiving go hand in hand, which is why we have a large selection at our bakery, including our favorites below.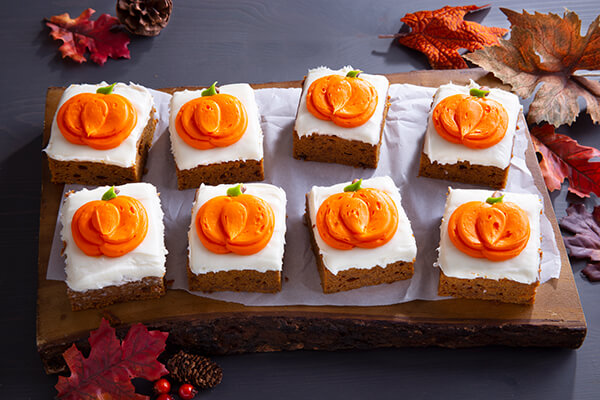 Desserts to Impress
If you're looking to make a winning impression, we have a delicious and decorative selection of Thanksgiving desserts to impress your family and friends.
Chocolate Desserts for Thanksgiving
Our chocolate Thanksgiving desserts will go down as treats with every holidaymaker.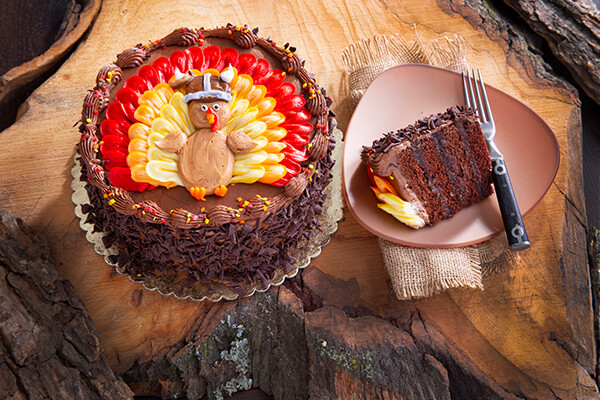 Non-Pie Thanksgiving Desserts
When you want a Thanksgiving dessert that is not a pie, we have the ideal alternative that is packed full of flavor.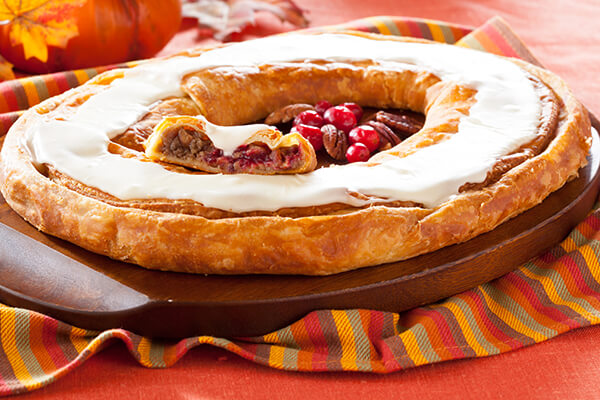 Order Thanksgiving Desserts Online from O&H Danish Bakery
When you need easy Thanksgiving desserts for a crowd or to send to family and friends, you can count on us to deliver on flavor and appearance. You can order online from the comfort of your home and let us take care of the delivery.