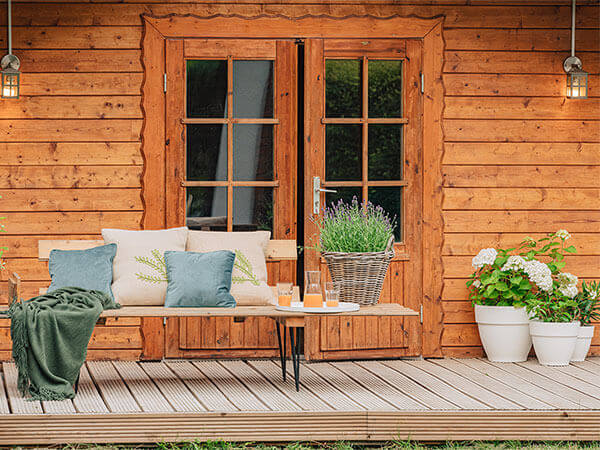 Tradition of Danish Summerhouses
---
By Eric Olesen - 3rd generation owner
Sunday, August 22, 2021
As the height of summer rolls around in Wisconsin, we embrace the Danish tradition of escaping the heat at our summerhouse — or cabin "up north" — in nearby Door County. On the shorelines of Lake Michigan, we find plenty of time to explore nature, splash in waves, relax, enjoy delightful baking, and discover new, fun things to do in a cabin. We pack our essentials into the car every weekend to join family and friends at our Danish cottage for fun-filled days and magical summer nights under the stars.
What Is a Danish Summerhouse?
Danish holiday homes (or sommerhus) are a long-standing tradition in Denmark through which families escape the hustle and bustle of the city and spend the weekend at their little slice of paradise. These tiny summertime cottages are located only a few hours from a primary residence, making them ideal for a quick getaway to enjoy a stress-free, relaxing vacation for a few days of true summer hygge.
While Danish summers aren't extremely hot, any warmth after a cold winter is something to embrace. Most Danes take every chance that they can to travel to their small and modest holiday homes while the sun is shining!
As Denmark is on a peninsula surrounded by several islands, most summer cabins are near the coastline. Here, individuals enjoy simple activities such as nature walks, refreshing swims or lounging in the sun. Danes are famous for letting nature decide on the best ingredients and often enjoy the pleasure of picking summer fruits at nearby orchards or strolling through a farmer's market.
The Popularity of Danish Summerhouses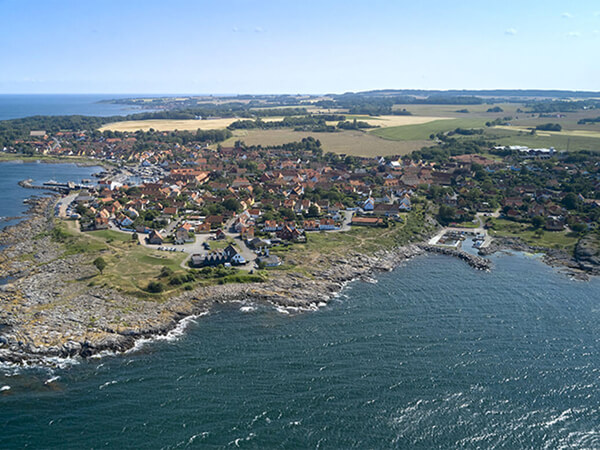 For more than 400 years, summer in Denmark has included trips to a summerhouse, ever since the government started offering small plots of land to industrial workers who lived in crowded, sooty slums. The idea was for these workers to get away into the clean, fresh air on weekends and grow healthy vegetables. These houses were passed down through the generations, while an economic boom in the '60s and '70s added to the popularity of summerhouses.
For a population of 5.8 million, there are approximately 200,000 summerhouses across the country.
How to Make Your Home Into a Danish Summerhouse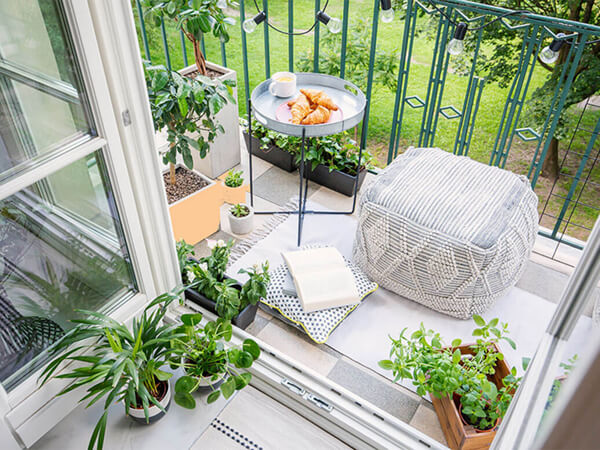 We know that not everyone can enjoy having a true summerhouse. However, you can still enjoy the summer hygge spirit wherever you may be. At home, you can get ready for the season by clearing out your clutter and creating a designated "relaxation zone" with comfy chairs, soft pillows and a table ready to hold your refreshing drinks and delicious snacks. A footstool to rest your feet on wouldn't be amiss, either!
Hanging out with family and friends is a must over the summer. You can enjoy all sorts of activities together, including organizing a scavenger hunt, visiting an orchard to pick your own cherries or blueberries, taking a stroll around the neighborhood, or browsing local shops and markets. Of course, a true Danish summer will always include your favorite foods. You can make the perfect cobbler with the fresh summer fruits that you picked, whip up a secret family recipe or serve traditional Danish treats from our yummy bakery selection.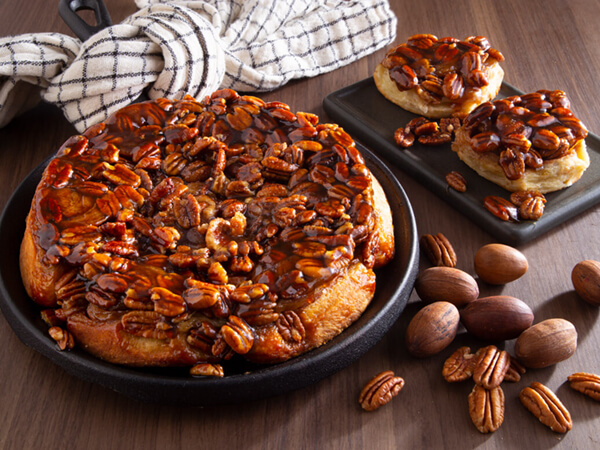 Welcome the cool summer mornings with our Danish Pecan Sticky Buns straight from the oven. The soft pastry, crunchy pecans, and generous helpings of caramel, brown sugar and cinnamon pair perfectly with our full-bodied Gokstad coffee and are sure to put you in a happy mood for the day's activities. Whether you spend the day relaxing by the water or exploring nature, refuel with our coconut and brown sugar-topped Danish Dream Cake or famous Almond Kringle.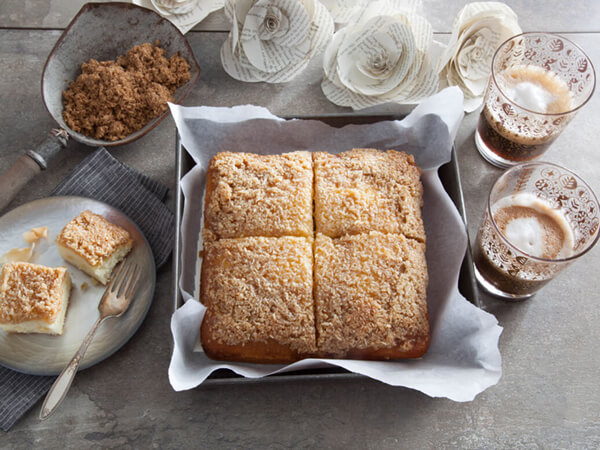 As the sun sets on your summer days and your thoughts turn towards dessert, consider offering our favorite family treats. Our light and decadent Raspberry Lemonade Mousse Cake is a summer treat with no equal — we can't get enough of the lemon custard and raspberry mousse filling! For cooler nights, we lean towards another Danish classic, Cherry Bread Pudding. Warm this tart cherry dessert to perfection, then top with whipped cream or ice cream for a perfect end to your day. Our Peach Cobbler Kringle rounds out our favorite summer treats with a marriage of the American South and Danish traditions. Each bite is bursting with sweet peach and cinnamon in a soft and flaky pastry package.
Get Danish Desserts from O&H Danish Bakery Delivered Straight to Your Door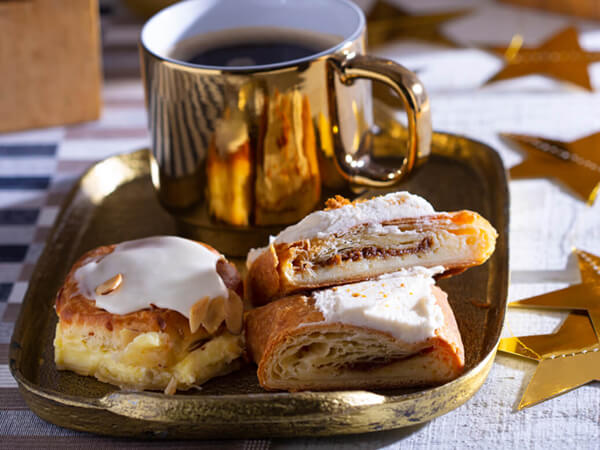 You can get the most out of your summer days when you order your favorite dessert or pastry online for delivery straight to your door. We carefully package your treat and send it promptly so that you can start enjoying some summer hygge at home.