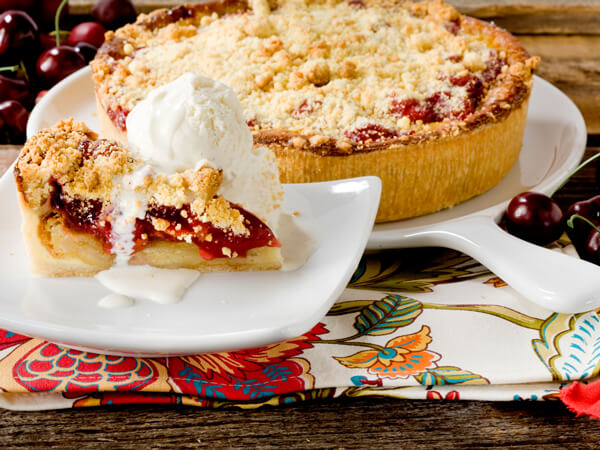 History of Bread Pudding
---
By Eric Olesen - 3rd generation owner
Sunday, February 14, 2021
From humble beginnings, bread pudding has come a long way since the 11th century and, depending on what country you get your recipe from, it can be a sweet or savory treat. The original concept for the dessert evolved out of necessity as a way to prevent food waste. Rather than throwing out stale bread that was hard to chew, cooks and homemakers soaked the bread in a sweet liquid, baked the dish in the oven until it was golden and then served it warm. While it was initially called "poor man's pudding," as it was popular with the lower class in England, it has now shed its frugal stigma, and you can readily find it in trendy eateries.
What is Bread Pudding?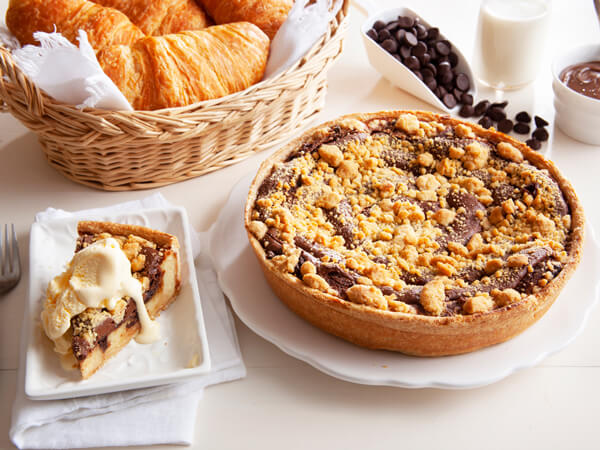 The possibilities for bread pudding are endless, and over the years, various countries have put their unique and individual twist on this dessert. However, the basic structure of the pudding involves layering cut or torn pieces of bread in a dish, pouring a custard sauce over the layers and baking it in the oven.
While bread is always at the center of this dish, the original recipe was not as luxurious as the custardy treat we make today. Frugal cooks in 11th and 12th century England, where it originated, could only afford to soak the bread in hot water before squeezing it dry and then adding a mix of whatever sugar and spices they had on hand. After the 13th century, when the recipe started to include eggs, milk and a type of fat to soak the bread in, the dessert was more commonly referred to as 'bread and butter pudding' rather than 'poor man's pudding' before being shorted further to only 'bread pudding.' If you're wondering why it is called a pudding, it's because this dish includes a cereal base (the bread) and has a soft and spongy consistency after baking.
What is Bread Pudding Made Out Of?
The basic construction for bread pudding includes placing bread cubes or slices in a dish and then covering it with a sweet egg custard mixture. This mixture may contain eggs, butter, milk or cream, sugar, and spices such as cinnamon or vanilla, which gives the dessert a soft and spongy pudding consistency when baked. Even selecting different types of bread adds to the unique texture and flavor of this culinary dish. It's why our Dark Chocolate Croissant Pie uses flaky croissant pieces as a substitute for the bread base, giving it a buttery and rich flavor. Other varieties of this pudding include the addition of brown sugar and raisins or apples, such as those made in Belgium, while people in Canada like to add maple syrup. You can include chocolate, nuts, candied citrus peel and other specialty ingredients when making this dessert or for a savory twist, you can add cheese, bacon and mustard. Regardless of which recipe you use, this sweet baked treat tastes extra delicious when you serve it with whiskey, rum or caramel sauce and a scoop of ice cream or a dollop of whipped cream.
Where Can You Buy Bread Pudding?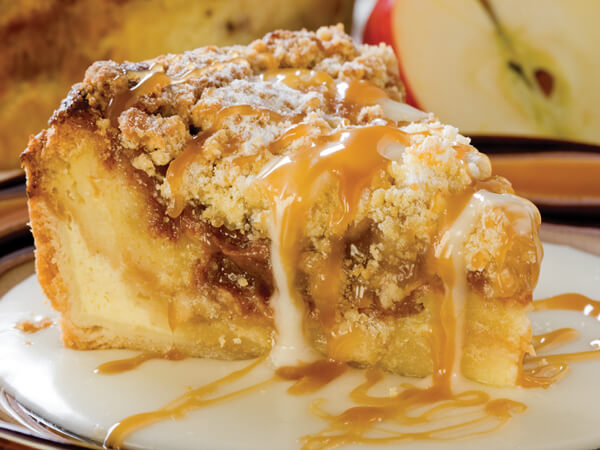 When it comes to finding the perfect bread pudding recipe, you don't need to look any further than our authentic homemade Danish desserts. Our bakery uses the finest ingredients and traditional Danish recipes and baking techniques to create our tasty treats.
When creating our bread puddings, we fill our unique handcrafted crust with vanilla egg soaked Danish pastry pieces before topping with one of our yummy homemade fillings and buttery streusel. You can select our sweet yet slightly tart Danish Cherry bread pudding made with the finest fruits from our home state, Wisconsin, or cover our cinnamon apple bread pudding with caramel sauce for an extra special treat. However, if you can't decide, we don't mind if you order both!
Buy Bread Pudding Online from O&H Danish Bakery
With our bread puddings and pastries handcrafted to perfection, you will savor our sweet treats from the first bite. You can easily order our decadent desserts online and have them delivered to your door, so the only thing you need to think about is which delicious sauce or ice cream you will put on top. Reach out to our friendly team with any questions or browse our yummy assortment of baked goods to see what else you can add to your order.