Best Food Gifts to Send by Mail
---
By Eric Olesen - 3rd generation owner
Sunday, March 14, 2021
Whether you want to send your mom a tasty Mother's Day treat, cheer up a coworker or celebrate a family birthday from afar, a delicious food parcel makes a perfect gift. You will find something to delight everyone's taste buds with our selection of the best food gifts to send by mail. To go along with your flaky pastry, moist cake or coffee order, we have flexible delivery options so that you can send a yummy surprise with minimal effort.
Desserts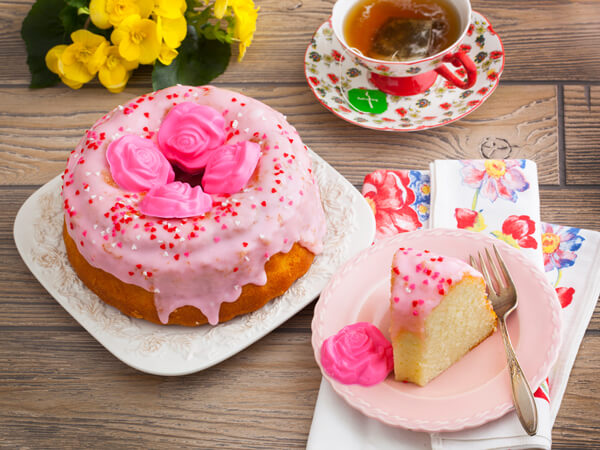 Online food gifts that contain delicious sweet desserts are perfect for sending your love to someone special far away, and nothing expresses love more than our Mother's Day Heart-shaped Kringle. Our light, buttery and flaky pastry pairs beautifully with our homemade ruby red raspberry filling and sweet icing with pink sugar. Alternatively, our Mother's Day Tea Cake is a treat that would put a smile on any mom's face. Made with our smooth and moist Copenhagen cake, we top this dessert with pink icing, heart-shaped sprinkles and four pink chocolate roses for a delicious dessert that is overflowing with love in every bite.
For a food gift delivery that is a bit more cozy yet just as delicious, our Cinnamon Seven Sisters Coffee cake or Mimosa Kringle is ideal for the person who enjoys their mid-morning break. Our coffee cake is a delightful blend of sweet cinnamon, smooth cream cheese and custard rolled into tender Danish pastry spirals, while our Mimosa Kringle is packed with our signature orange filling and baked to perfection. We top this kringle with champagne-flavored frosting and white chocolate pearls. Whichever treat you send, it will have everyone embracing the Danish idea of Hygge (hoo-gah).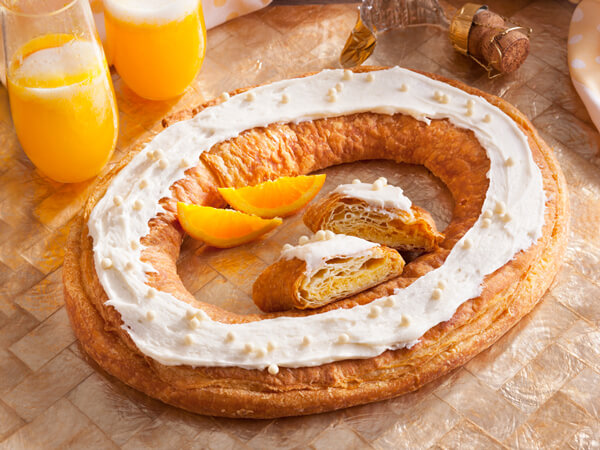 And since we're Danish, we believe that a food gifts delivery containing sweet desserts are needed for everyone, which is why we have a tasty selection of gluten-free and special diet treats. You can let someone know you're thinking of them with every bite of our thick and chewy gluten-free Triple Chocolate brownies, flavorful and soft Cranberry coffee cake and Apricot Streusel Coffee Cakes, sweet and creamy Trinity layer cake or sweet rolls that contain no added salt and sugar.
Breads
Sending unique food gifts is simple when you add in our traditional Scandinavian bread. They're perfect for making a gourmet open sandwich or grabbing a slice for a quick bite. Our talented bakers carefully craft our Danish bread using authentic recipes and techniques passed down through the generations. Our thinly sliced dark rye Danish Pumpernickel bread is ideal for sandwiching your favorite greens, meats, seafood or salads to create a meal. Our Rugbrod Danish grain bread is perfect with just butter, jam, or a slice of cheese for a simple yet tasty snack.
Non-Perishables
You can send your food gifts by mail with something a little more exciting and longer-lasting from our collection of non-perishable items such as a Danish Aebleskiver pan, Gokstad premium coffee, Lingonberry jam, or a mix for Danish Pancake balls. Of course, if you can't decide, then our Aebleskiver Breakfast package is the perfect option as it includes everything you need for a tasty special occasion food gift.
Gift Packages
We know that choosing only one kringle is hard, so we have put together a variety of food gifts to ship that contain the best combination of flavors. Our duo and trio Kringle packages are ideal for any special celebration such as Christmas, birthdays, anniversaries, holidays or as a Mother's Day treat. This way, your loved one gets the joy of tasting several flavors and choosing a favorite for themselves.
Food Subscriptions
Sometimes the best gift to send is the one that keeps on giving. Join our pastry club so that you and your friends can live like a Dane and enjoy monthly deliveries of our famous kringles. You can be surprised by our kringle of the month option or indulge in your favorite flavors when you opt to choose your own kringles.
Get Food Gifts Delivered from O&H Danish Bakery Straight to Someone's Door
Sending and receiving food gifts is effortless with our assortment of sweet and savory goods and flexible delivery options. We dedicate ourselves to exceptional customer service, from our quality baked goods to shipping methods. Reach out to our team for more food gift ideas or order your package for delivery online.