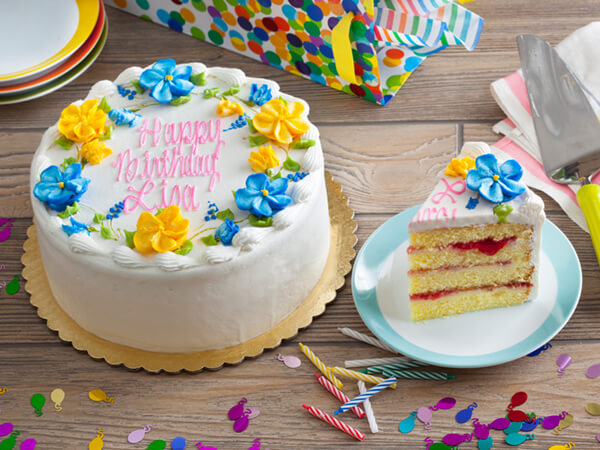 The Best Danish Layer Cakes For Your Birthday
---
By Eric Olesen - 3rd generation owner
Friday, August 27, 2021
Celebrating a birthday with a delicious piece of cake is a long-held tradition that can make turning another year older just that little bit sweeter. Everyone from the young to the old gets excited over the thought of how the cake will be decorated, what flavor it will be and most importantly - how will it taste? When considering birthday party cake ideas, our bakery has got you covered with our beautifully handmade and hand-decorated traditional Danish birthday cakes that look amazing and taste even better. The older we get, the more we appreciate a great cake, which is probably why we start our own birthday celebration by eating dessert first!
Types of Layer Cakes From Our Danish Bakery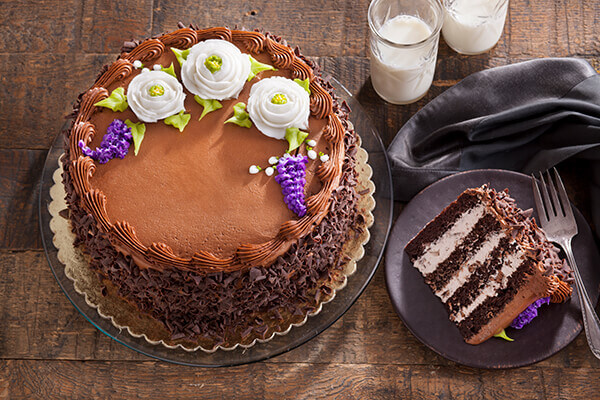 At O&H Danish Bakery, our Danish Layer Cakes are created with two important things in mind - personal attention and a perfect balance between the cake and frosting. Every Danish Layer birthday cake is handmade to ensure that it is built to perfection and filled with our scratch made filling like our homemade raspberry jam, mouth-watering mousse or delicious buttercream. Our extremely talented cake decorators then skillfully cover each cake with a smooth frosting and artistically hand-decorate the outside making these creations a fantastic addition to any birthday celebration.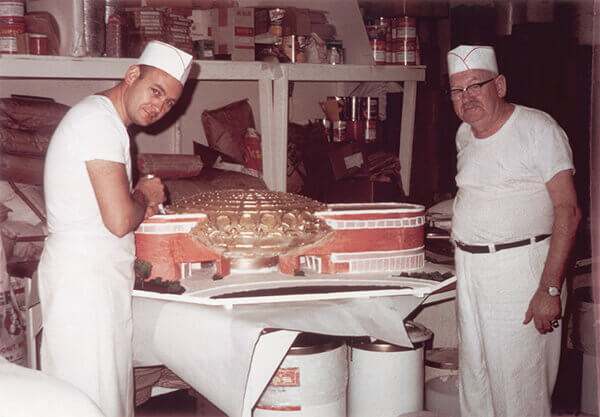 A Danish birthday cake made with the finest ingredients and delectable Danish flavors is the perfect way to celebrate any milestone. We have many types of layer cakes to choose from including:
This traditional Danish birthday cake is a culinary masterpiece that is popular with our local Racine customers and those from afar. You will not be disappointed by this moist yellow cake which we layer with our authentic homemade raspberry jam and delicious creamy custard. By combining these flavors with a buttercream surrounding, you will be in birthday cake heaven with every slice. You can also customize this Danish Layer birthday cake with a beautifully scripted message to that special someone. Our talented cake decorators take care to skillfully personalize your cake, just like they do with all our hand-decorated layer cakes.
We have a wide selection of scrumptious layer cakes that are perfect for any birthday celebration. However, if you prefer something a little bit different for your party, we have alternative traditional Danish birthday cakes of various flavors, including our Danish Crown Cake. Made from a secret family recipe, these cakes boast Danish-inspired flavors from our Imperial Chocolate Crown Cake to our traditional combination of buttery sweet cinnamon and walnut in the aptly named Danish Crown Cake. You will be just as delighted with any crown cake you choose.
Order A Danish Layer Cake in Time for Your Birthday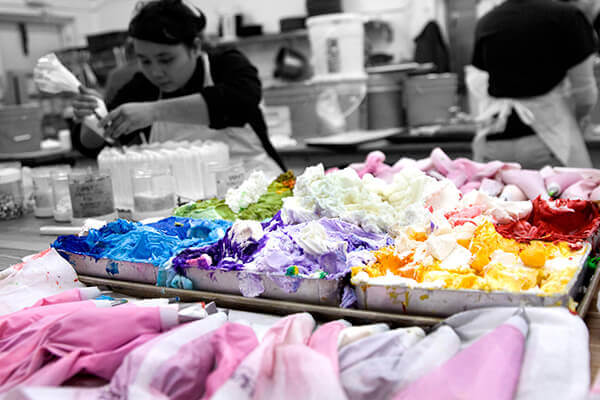 We are passionate about sharing our love for handmade cakes and tasty fillings, which is why we make it easy for you to have a delicious birthday cake for your celebration. No matter when or where you are celebrating a birthday, you can easily let our dedicated bakers know which cake you desire. We lovingly bake each cake from scratch and ensure to carefully hand-decorate the frosting with stunning edible flower designs or chocolate creations just for you.
We know how important these celebrations are, which is why we take great care to ensure your Danish birthday cake arrives in perfect condition. Our FreshShip process means each cake is packed in an insulated container with dry ice to ensure that it stays as fresh as possible, and when it arrives all you need to do is simply allow the layer cake to return to room temperature before serving.
We have excellent delivery options from 1 and 2-day shipping and for years have been fortunate to have our customers help us celebrate their special day all across the country. It's your birthday and you can have O&H Danish Bakery if you want to! We promise to help you celebrate your birthday with a delicious and freshly baked cake that is full of flavor and creative decorations, from our family to yours.
Get Birthday Layer Cakes from O&H Danish Bakery Delivered Straight to Your Door
With so many beautiful and delicious cakes to choose from, you are sure to find the right one for your birthday. We use the finest ingredients to make our decadent cakes and are proud to feature the skilled work of our talented cake decorators! Order your favorite Layer Cake online from our bakery today and have it delivered straight to your door.