Which Kringle Is Your Dad's Favorite
---
By Eric Olesen - 3rd generation owner
Sunday, April 26, 2020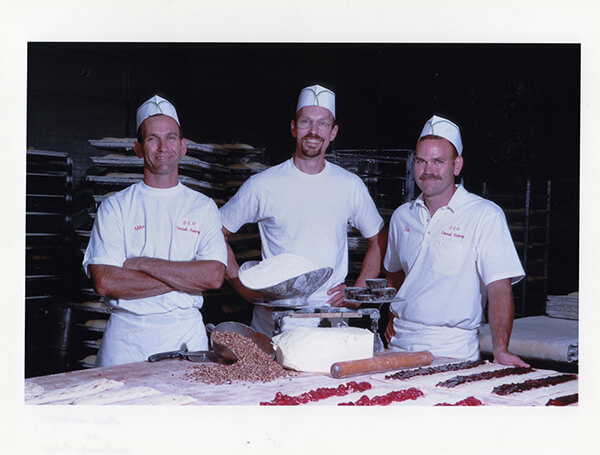 On Father's Day, we set aside time to honor our dads, granddads, stepdads, and the other special people who fill fatherly roles in our lives. Our dads work hard to provide for us and take care of us, always being there for us and guiding us through the years. We are grateful for an opportunity to show our appreciation for these irreplaceable men.
In many places, Father's Day is observed on the third Sunday in June. In Spain, Italy, and Portugal, the holiday takes place on March 19, the Feast of St. Joseph (St. Joseph is the patron saint of fathers). Scandinavians adopted the Father's Day tradition in the 1930s. The Nordic countries initially used the American date but switched to the second Sunday in November in 1949. There were several reasons for this change - it positioned Father's Day half a year apart from Mother's Day, and it increased sales in the quieter period before Christmas.
Denmark did not participate in this trend. Here's a funny story: they forgot to let the public know about the date change, so Father's Day remained in early June on the same date as Constitution Day - June 5.
In the US, there are conflicting reports of where and how the first Father's Day celebration came to be. It is known, however, that one of the earliest Father's Day celebrations took place in Spokane, WA on June 19, 1910. Fourteen years later, President Calvin Coolidge recommended that Father's Day be made a national holiday. In 1966, President Lyndon Johnson decided to observe Father's Day on the third Sunday of June; however, it was not until the early '70s during the presidency of Richard Nixon that Father's Day became officially recognized.
Father's Day Today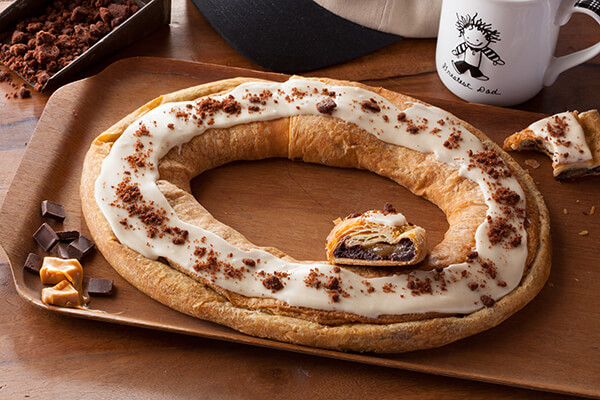 Regardless of the date and the day's origins, the point of Father's Day is to make a special effort to let our fathers or father figures know how much they mean to us. Father figures can include stepfathers, grandfathers, fathers-in-law, and any other male figures that have had a positive influence on our lives.
Different families have different traditions. Some people travel a long way to see their dads. Some give presents such as cards, sporting equipment, or clothing. For some of us, a simple phone call is a deeply appreciated gesture; others host lavish dinners for family and friends.
One of the most popular and welcome Father's Day gifts is luxury food items. Dads love culinary pleasures - who doesn't? At O&H Danish Bakery, our family loves to eat, too. Luckily, we also love to bake! Whether you are putting together a casual brunch or a fancy dinner for your dad this Father's Day, O&H invites you to treat your dad to an irresistible Father's Day Kringle or another scratch-made pastry.
Our Delicious Kringle Options
It's a good thing that Father's Day coincides with warm weather, because summertime is one of our favorite times to make Kringles. When the spring rains meet the summer sun, the result is lots of fresh, ripe, juicy fruit, and we take advantage of every bit that we can get our hands on to create decadent and flavorful pastries. We use fruit so perfectly ripe and sweet that it would be delicious to eat right after picking, but we make it even better by combining it with other fresh ingredients to make our homemade fillings, layering them with our famous Danish pastry for the perfect Father's Day Kringle. Here are some of your options:
Rhubarb Kringle

We take Grade A premium rhubarb and make it into our delicious scratch made filling. This seasonal flavor is then wrapped in our tender pastry and finished with a bit of sweet icing.

Raspberry Kringle

Raspberry is one of our most popular Kringle flavors. We take the finest Pacific Northwest ruby red raspberries, blend them to perfection, layer them with our scratch-made pastry, and top the whole thing with sweet icing - it's to die for.

Cherry Cheese Kringle

If your dad likes the richer things in life, our Cherry Cheese Kringle might just be for him. This delicacy features our flaky, layered pastry filled with Wisconsin cherries and velvety cream cheese, drizzled with sweet homemade icing.
A Father's Day Torte and Other Pastries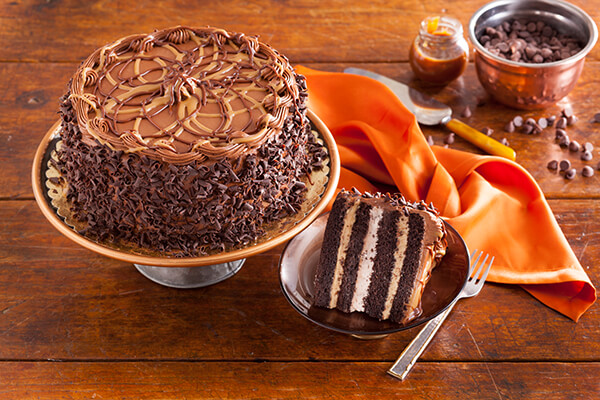 While Kringles are the heart of what we do at O&H Danish Bakery, they're far from all that we do. We also offer a variety of delectable pastries to help you create the perfect Father's Day celebration. Here are some of our traditional Danish pastries.
Father's Day Torte

Are you looking for a Father's Day Torte with the perfect proportions of cake, filling, and frosting? Be sure to check out our Danish layer cakes, from our downright sinful Fudge Layer cake to our classic cherry Wisconsin Layer cake.

Danish Coffee Cakes

Our Danish Coffee Cakes are perfect for a brunch treat or lunch and dinner dessert. Try our Pecan Custard Coffee Cake for something that will make your dad smile - and don't forget to send the leftovers home with him.

Bread Pudding

Our Bread Pudding is an amazing dessert at any time of the day. From Danish Cherry Bread Pudding to Danish Cinnamon Apple Bread Pudding, we make each pastry with quality ingredients and the same care and techniques that our family has used for generations.

Gluten-free and other special considerations

Does your dad have a dietary restriction? No problem: choose from our range of gluten-free or no added salt and sugar desserts, such as Cranberry Coffee Cake, Triple Chocolate Brownies, or a special-made Kringle.
About O&H Danish Bakery
O&H Danish Bakery is a local, family-owned business where we concentrate on quality, service, and community. It's our goal for you (and your dad) to love every single bite, so we never cut corners. We enjoy talking with our customers and making sure that each one has a wonderful experience in our stores or on our website.
When you need a little "hygge" to make a special occasion even better, O&H is here for you.