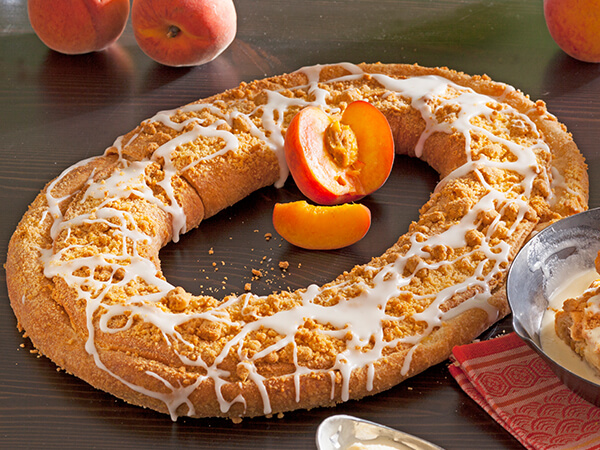 Summer Fruits: A Danish Dessert Tradition
---
By Eric Olesen - 3rd generation owner
Sunday, July 11, 2021
When the temperatures rise, the food on our plates shifts from the warm comfort foods of winter to the light and refreshing fare associated with warmer days and nights. Of course, fresh fruits like cherries, peaches, blueberries and raspberries are some of the things we look forward to most about summer — and we're fortunate enough to live in an area where so many fruits are abundant. We've done our research and found the very best fresh summer fruits in the region to use in our homemade Kringle and pastries.
Cherries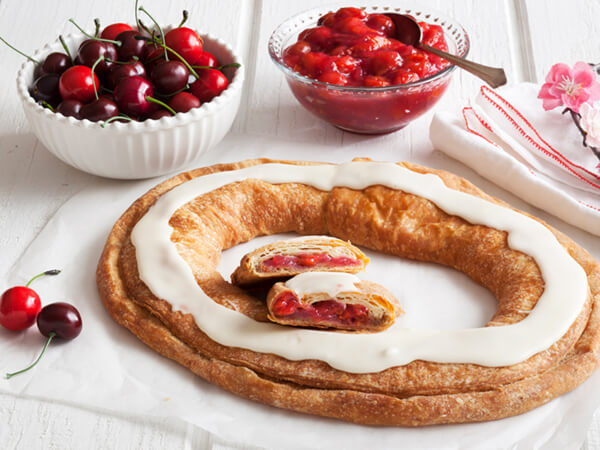 In the late 1800s, Door County, Wisconsin, became known for its shallow soil thanks to the region's successful growing of apple trees. Growers experimented with many fruits, eventually discovering that tart Montmorency cherries grew exceptionally well here. Today, during our summer trips to our Door County family cabin, cherries are everywhere — like cherry pies at roadside stands, cherry picking at local orchards, even store shelves stocked to the brim with cherry wines, jams and ice cream. In addition, we take advantage of this abundance of local cherries in a range of sweet treats, including:
Cherry Kringle:

Our classic Cherry Kringle is a favorite among our customers. This delectable dessert showcases the amazing sweetness and tartness of our local Montmorency cherries in a scratch-made filling, balancing them perfectly with layers of flaky pastry and sweet icing.
Blueberries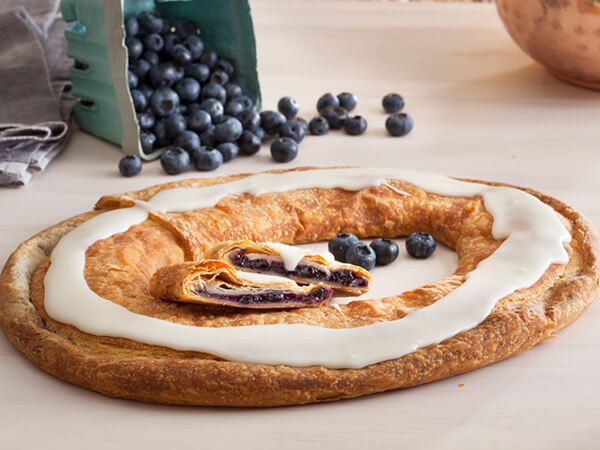 The Northeast is known for many things, wild blueberries being one of them. After the last Ice Age, these berries began to grow throughout the area, thriving in the acidic soil that once sat under glaciers. Because blueberries prefer colder, harsher climates and have naturally adapted to their surroundings, there is now an endless array of varieties and a deep, complex flavor — something not found in cultivated berries. As a result, we harness the juicy, sweet and tart taste of real wild blueberries in fruit desserts such as:
Peaches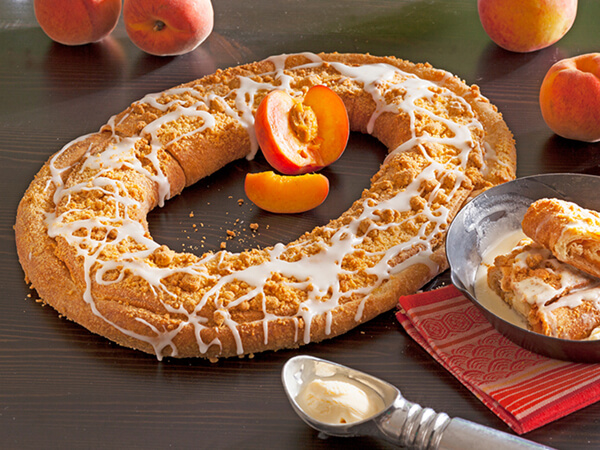 Although peaches are widely associated with Georgia, they originated in China. They made their way to Georgia via a long journey along the Silk Road and European trade routes. Peach trees require specific growing conditions, including many hours of direct sun each day, making Georgia an ideal host to these sweet summer fruits. Peach cobbler, a dessert in which peaches were "cobbled" together with dough over an open fire, quickly became an immensely popular way to eat them.
Raspberries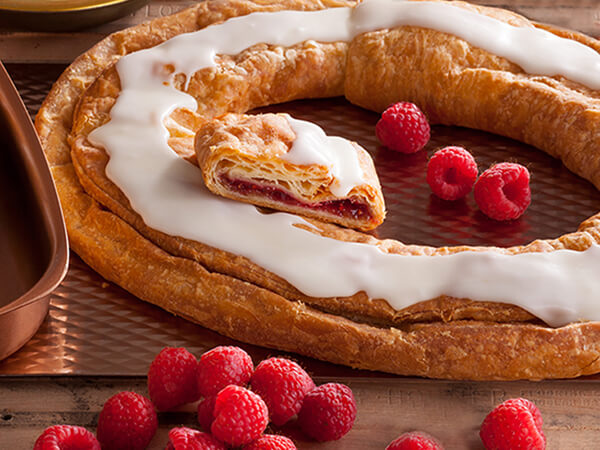 Red raspberries have as rich of a history as peaches, getting their start on the other side of the country in the Pacific Northwest. Raspberries have been used throughout history for everything from painting to medicine — and, of course, eating. These sweet, ruby red berries need a cooler climate with fertile soil, making themselves right at home in Washington State. Here in Wisconsin, we love seeing raspberries at farmers' markets each summer. Our Danish ancestors fostered a love of raspberry jam that passed down from generation to generation. Today, we still use it as a staple in a range of our fruit desserts and sweets.
Get Summer Fruit Desserts from O&H Danish Bakery Delivered Straight to Your Door
No matter which summer fruit is your favorite, you can find a scrumptious treat at O&H Danish Bakery. Serve your Kringle or coffee cake for brunch, an afternoon snack or a delicious dessert after an evening meal. All you have to do is place your order, and we'll deliver your authentic Danish dessert straight to your door.