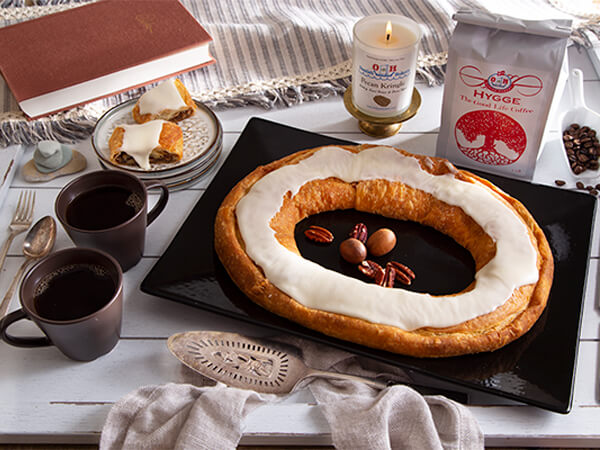 Oral Storytelling Traditions in Denmark
---
By Eric Olesen - 3rd generation owner
Sunday, September 26, 2021
As children, we loved to gather around our parents and grandparents as they told us exciting fairy tales and traditional stories passed down from our ancestors. Perhaps it was also the combination of good company and delicious homemade food, uniquely suited to the story of the night, that made this oral storytelling tradition extra special and long-lasting.
The History of Oral Storytelling
Oral storytelling was the easiest way to share tales through the generations before people learned to read and write. Danish folklore was usually shared around a fire and with a combination of music, dance and poetry to entertain and delight the audience. Warm pastries were usually prepared to keep little hands occupied, bellies full and children's minds eagerly awaiting the next story night.
Much like how bakers know the perfect flavor combination to impress their customers, so too did the storytellers. They added their creative flair to a fairy tale, resulting in several variations or character changes to suit their audience that night. This captivating connection between the storyteller and audience helped foster a sense of community as people from various regions would gather to hear the same folklore.
The Beginning of Written Stories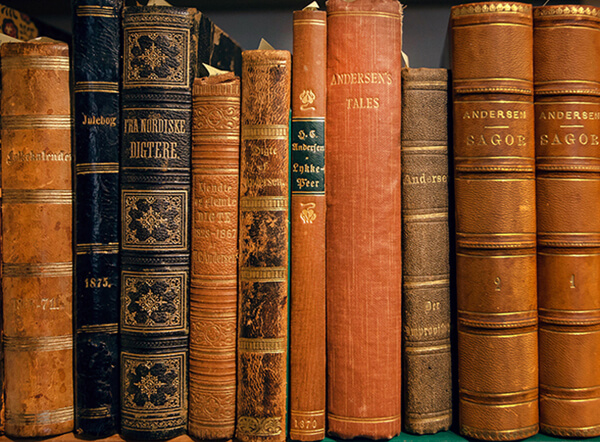 Eventually, story narration became available in written form, with the tales of the Brothers Grimm from Germany becoming the first known example of a transcribed story. The most famous Danish storyteller was Hans Christian Andersen who, between 1835 and 1837, published "Fairy Tales Told for Children," a collection of nine original and retold fairy tales from his childhood.
While some of these Danish folk tales weren't well received at the time, classics like "The Princess and the Pea" and "The Little Mermaid" would grow to inspire an international audience and influence children's storytelling for generations. As children, we often heard these stories long before big-screen adaptations, and looked forward to the "lumpy mattress" nut Kringles or hand-shaped "mermaid tail" pastry horns.
Storytelling and the Danish Languages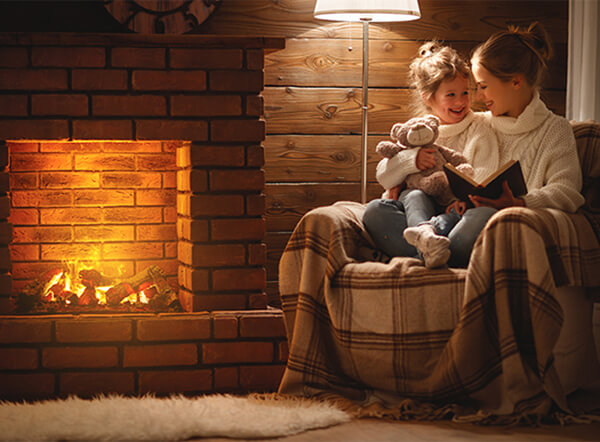 Early Runic Danish, a dialect of Old Norse, only contained 16 letters and was very similar to neighboring Runic Swedish. It was this language that the Vikings spoke as they explored and conquered territories until around 1100 AD. Through their widespread dominance, the Vikings led an exchange of cultural and culinary traditions, including new stories and the introduction of new fruits and spices that were readily incorporated into traditional Kringles.
Soon after, the Middle Danish dialect emerged, containing words influenced by other languages such as Latin and Greek. Contact with Germany saw some Germanic words and grammar entering the language, yet it wasn't until the 1500s that Danish was recognized as a proper language for literature and only after it was incorporated into religion. The first printed books helped to unify Danish spelling and grammar across the country and create a standard dialect in the 1700s.
Fun fact: Danes, Norwegians and Swedes can talk to this day without an interpreter!
Our Favorite Storytelling Snacks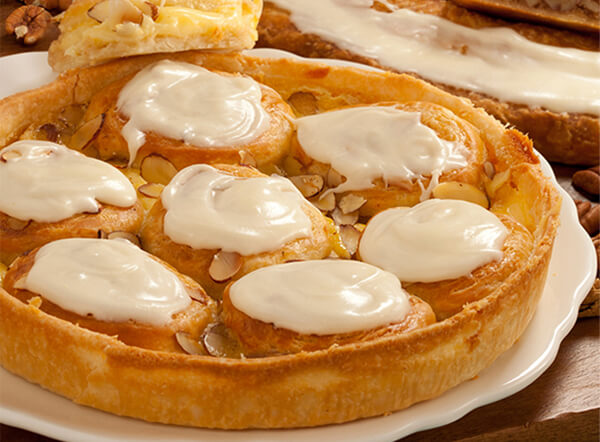 Whether your story time at home is recited by memory or read from a book, we've rounded up a couple of our favorite snacks for you to enjoy!
This classic bakery staple is named after a traditional story about the constellation of the Seven Sisters of Pleiades. We use traditional Danish flavors and techniques to create our coffee cake, filled with creamy almond filling and smooth custard, then bake it into seven spiral rolls and top with slivered almonds.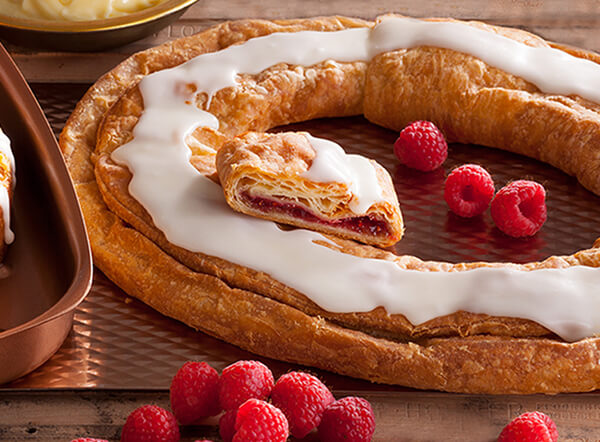 Raspberries have been a staple of Danish baking ever since they were brought to Denmark's shores. We make our own filling with a blend of freshly picked ruby red raspberries for a sweet treat we know you won't want to put down!
We've been making this classic for over 60 years and it has always been a family favorite. Many traditional Danish pastries feature smooth and sweet almonds, making this Kringle perfect for those tales of ancient heroes and bravery.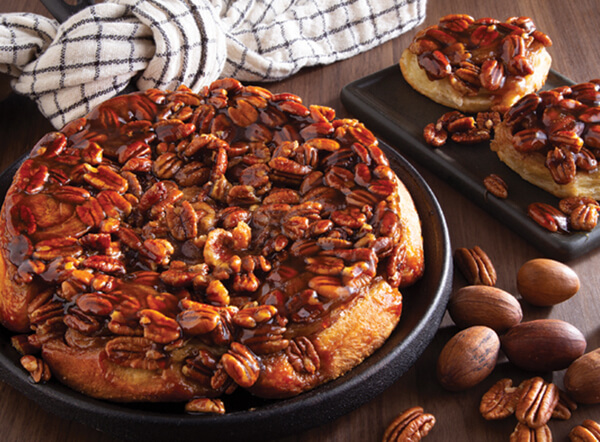 Danish Pecan Rolls are always a favorite in our stores and at home, so we recently started making them even bigger. These sticky buns use the best parts of a classic Pecan Roll — artisan pastry, cinnamon and brown sugar, and loads of Grade A fancy pecans! An extra layer of caramel binds everything together in the sweetest way. We like to warm ours up in the oven, so we've included instructions on how you can, too.
Get Desserts from O&H Danish Bakery Delivered Straight to Your Door
Just as we love to share our favorite Danish fairy tales with the next generation, we also enjoy sharing our delicious story time snacks with you. You can easily order mouthwatering cakes, pastries and slices online from our selection of fruit, chocolate and nut desserts and have them delivered straight to your door. Reach out to us if you have any questions.