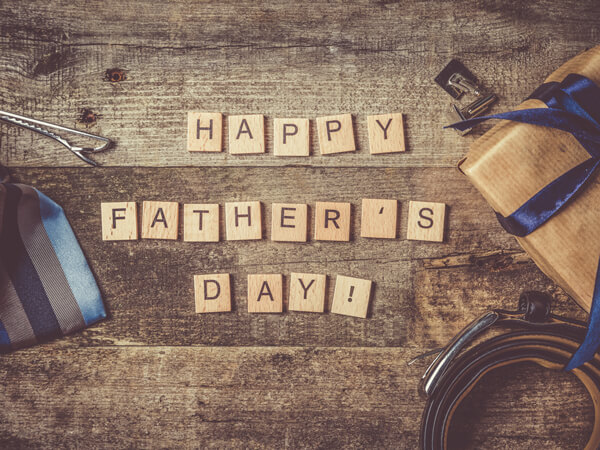 Celebrate Dad This Father's Day with These Delicious Desserts
---
By Eric Olesen - 3rd generation owner
Sunday, May 14, 2023
On Father's Day, we set aside time to honor our dads, granddads, stepdads, and the other special people who fill fatherly roles in our lives. Our dads work hard to provide for us and take care of us, always being there for us and guiding us through the years. We are grateful for an opportunity to create great desserts for Father's Day and show our appreciation for these irreplaceable men.
History of Father's Day
In the U.S., there are conflicting reports of where and how the first Father's Day celebration came to be. It is known, however, that one of the earliest Father's Day celebrations took place in Spokane, Washington, on June 19, 1910. Fourteen years later, President Calvin Coolidge recommended that Father's Day be made a national holiday. In 1966, President Lyndon Johnson decided to observe Father's Day on the third Sunday of June. However, it was not until the early 1970s, during the presidency of Richard Nixon, that Father's Day became officially recognized.
Around the world, many places celebrate Father's Day on different dates throughout the year. However, regardless of the day, the tradition of honoring fathers and father figures remains consistent.
Desserts for Dad
Are you looking for the perfect gift for Dad this Father's Day? We have the desserts you need! Whether you are getting together with the family to celebrate with Dad or celebrating from afar, O&H invites you to treat your big man to an irresistible Father's Day Kringle or another scratch-made pastry.
Whiskey Kringle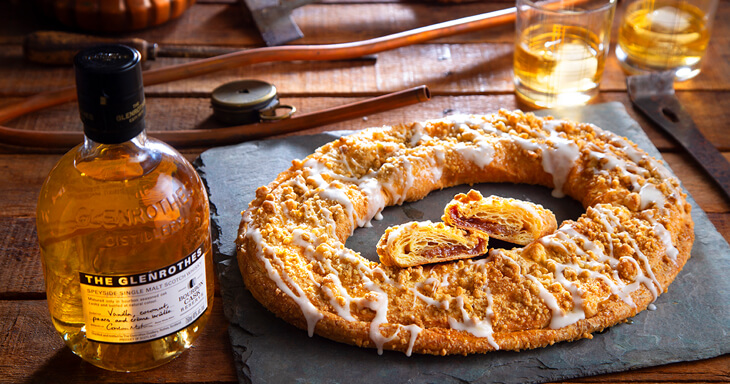 Looking for simple Father's Day desserts? Our delicious Whiskey Kringle will undoubtedly become one of your dad's favorite treats. We fill our famous flaky pastry with a caramel infused with the Glenrothes® Bourbon Cask Reserve Whiskey, and finish it with buttery streusel garnished with a honey-whiskey glaze and a drizzle of our trademark vanilla icing. It's definitely one of our best Father's Day desserts and is sure to be a hit for dear old Dad.
Father's Day Torte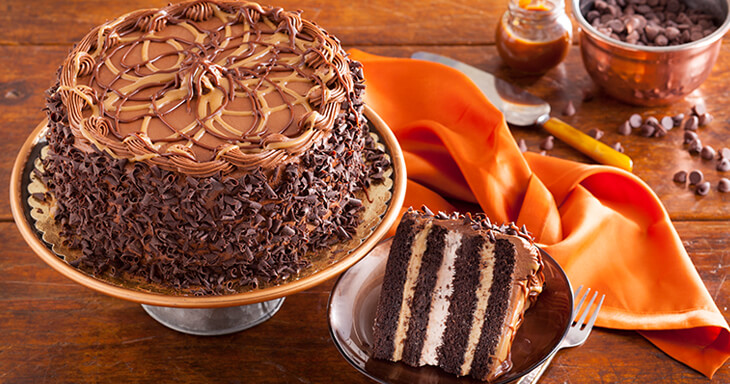 Is your father a chocolate lover? Our Father's Day Torte should be at the top of your list of ideas for a Father's Day dessert. Not only is this torte packed with chocolaty flavor, but caramel as well. The combination of midnight chocolate cake, mousse, and buttercream frosting is sure to keep your dad asking for more. This delicious gift for Father's Day serves up to 15 people, making it the perfect addition to any Father's Day festivities.
Raspberry Kringle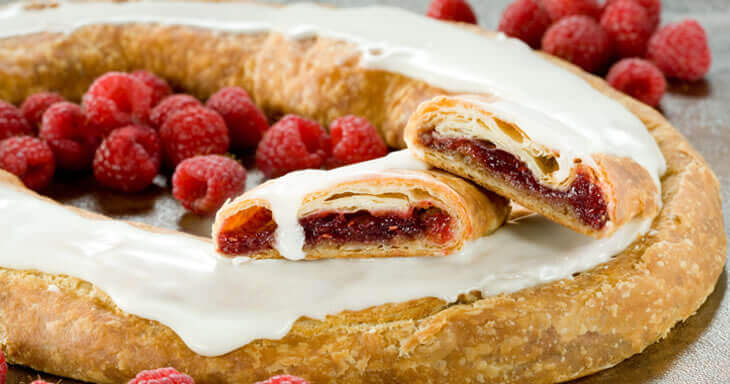 As one of our most popular flavors, the Raspberry Kringle is a crowd favorite! We start with delicious red raspberries that are picked fresh and blended to perfection. Then we wrap them in our buttery flaky pastry and top it with sweet icing for a dessert your dad will love.
Sinful Chocolate Eclairs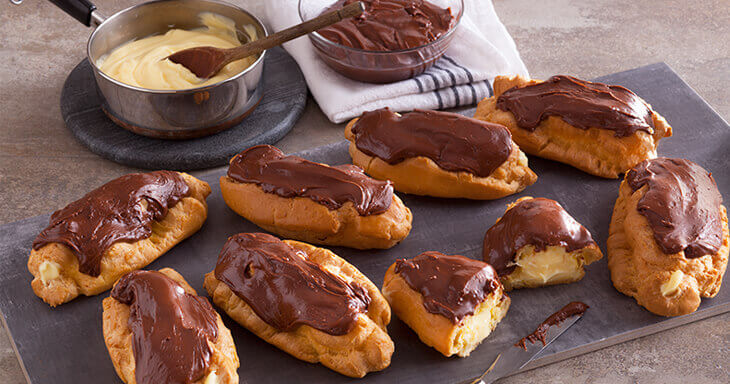 If you want classic Father's Day desserts your dad can savor on his big day, our Sinful Chocolate Eclairs are a great option. One order comes with eight scrumptious eclairs, each filled with a sweet custard and topped with a layer of chocolate fudge. You can order these eclairs ahead of the holiday and tell Dad to pop them in the freezer, and then defrost them for the big day. There is a reason these are our most popular Father's Day gifts.
Cream Cheesecake Kringle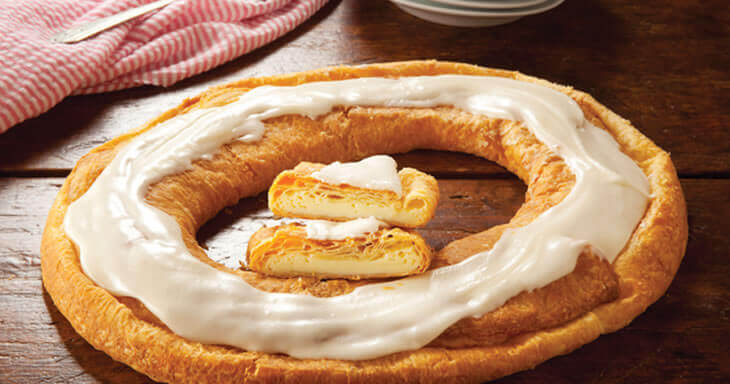 Does your father love cheesecake? If so, consider our Cream Cheesecake Kringle as one of your Father's Day gift ideas. This delightful dessert features not only our famous Kringle, but smooth and delicious Wisconsin cream cheese. Topped with vanilla icing and paired with a hot cup of coffee, this treat is a perfect Father's Day gift for your grandpa, dad, or any male figure in your life. What's better is that our Cream Cheesecake Kringle is available all year round, so you can surprise your dad not only on Father's Day, but any day to tell him you're thinking of him.
King's Chocolate Layer Cake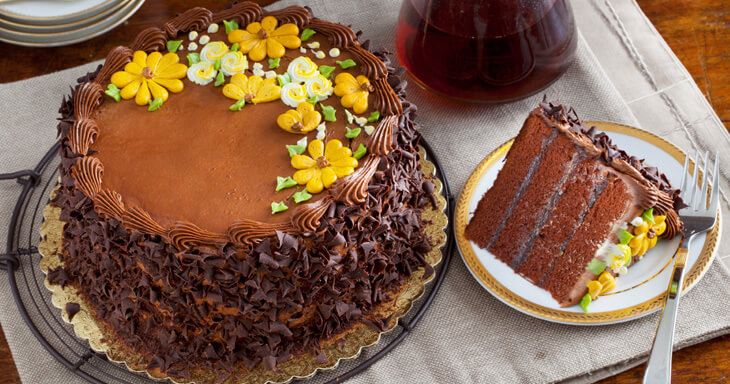 On Father's Day, every dad should feel like a king. The King's Chocolate Layer Cake is one of our most popular Father's Day desserts. This cake is the epitome of edible royalty and includes a chocolate crumb with chocolate buttercream frosting topped with chocolate curls. Do you want to include a special message on your Father's Day gift for a new dad? Just let us know. We can add a personalized message on top of the cake.
Get Father's Day Desserts Delivered for Dad From O&H Danish Bakery
We dedicate the first half of June to baking desserts that fathers throughout the country are sure to love. Regardless of the dessert you order for Dad, you can rest assured he will enjoy a fresh and delicious bite of baked goodness with every mouthful. Do you need more help narrowing down our simple Father's Day gift ideas or want to learn more about your dessert options? Contact us today!