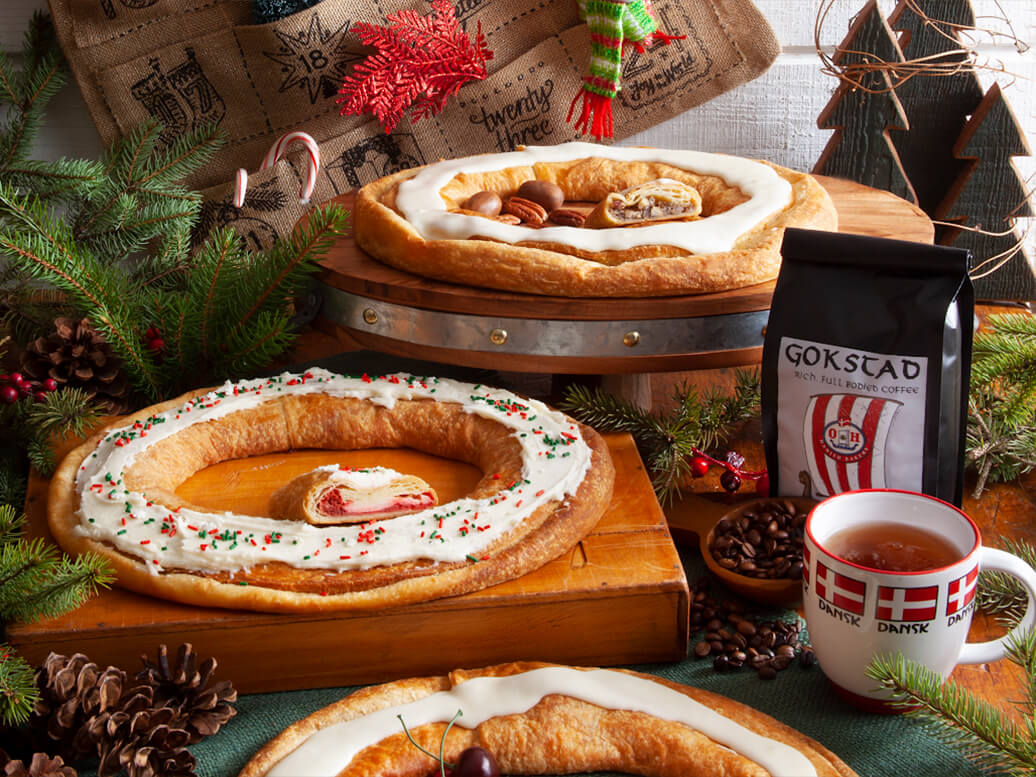 Your Guide to Sending the Perfect Corporate Gifts
---
By Eric Olesen - 3rd generation owner
Thursday, November 16, 2023
Corporate gifting is an effective customer relationship management approach as a gesture of appreciation and goodwill for successes, birthdays, and corporate Christmas gifts. These thoughtful presents are perfect as client, partner, vendor, and team gifts. Sending our individual items or curated bundles shows the receiver how much they're valued, strengthens relationships, and is usually branded to help keep your business top of mind.
At the same time, selecting the right gift at the right time can be challenging. Here are our tips for stress-free and successful business gifting.
What Food Items Make Good Client and Employee Gifts?
Popular gift ideas for clients include fresh fruit, dried fruit and nuts, specialty condiments, sauces, oil and vinegar sets, and exotic teas and coffees.
But we suggest you switch things up and go sweet with confectionaries and pastries, such as our edible Danish gift baskets. Gift packages filled with desserts like Kringles and cakes are always appreciated.
But why not kick it up a notch by adding an extra layer of appeal and usefulness? For example, pair our decadent premium coffee with a tasteful O&H mug.
When Is the Best Time to Send Corporate Gifts?
Corporate holiday gifts are appreciated, but executive gifts are even more versatile. They can also be given to mark milestones or show appreciation. These beautiful and easily personalized gestures are ideal for sharing sympathies or congratulations.
Getting your delivery timing right is also essential. For instance, scheduling your holiday gifts to arrive around Thanksgiving or in early December is a great way to ensure your gifts are on time and you might even stand out because they arrived before the holiday rush. Delivery times can vary so be sure you order your business gifts several weeks ahead of the desired date to avoid disappointment.
Be Aware of Dietary Restrictions
When sending corporate gifts, it's important to consider dietary needs. By ensuring your gift fits the people you're giving it to, you'll make them feel like your gift was truly personalized for them. At O&H Danish Bakery, we're here to help you find the most delicious gift to fit those dietary needs. We know that gluten free and sugar free items are hard to find, let alone items that taste as good as our gluten free desserts, so we're here to help answer any of your questions!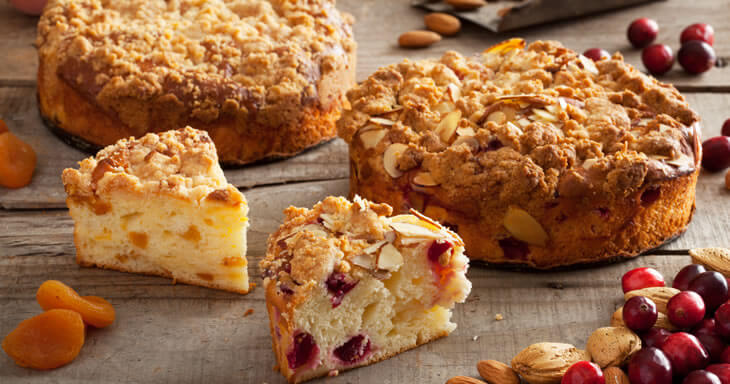 Look for High Quality Products
A couple of our favorite corporate gift ideas are to choose presents that use seasonal and locally sourced food and products. At O&H Danish Bakery, we're incredibly passionate about finding the best ingredients possible. We've sourced many of our ingredients straight from Wisconsin, including Door County cherries and Wisconsin cream cheese. To ensure our ingredients are of the highest quality, we also take advantage of the ingredients that each season has to offer and tailor our available products to highlight those ingredients when they taste their best! And when we can't find ingredients in our great home state, we search the globe to find the best foods possible, sourcing things like Indonesian cinnamon and Swedish chocolates.
Make an Impression With Your Gifts
The way your gift looks is also important, so pay attention to the packaging details. For example, sending a gift that looks as good as it tastes is a great way to make a lasting impression. When you order a holiday gift from O&H, you can include a festive gift package as well! The beautifully printed gift box that comes with your order is an original hand-painted watercolor from a local Wisconsin artist that will surprise and delight anyone who receives it.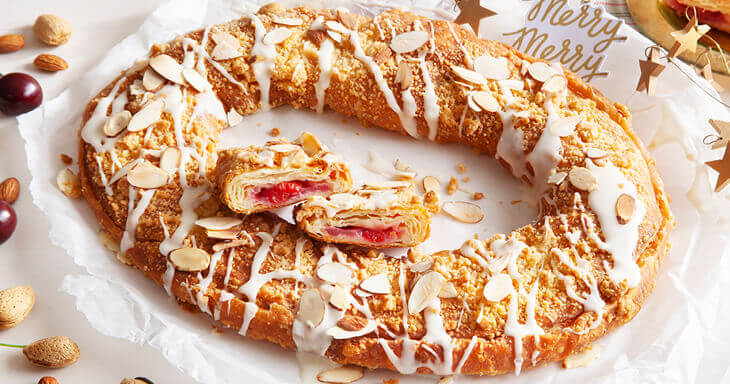 O&H Online Ordering Process
There's no shortage of indulgent treats that would make perfect additions to your corporate food and snack gift. Custom-designed corporate gifts that are creative and useful can work miracles. It's simple to place an order, and we're flexible with our delivery dates. Our team understands the importance of making a good impression with your gifts, which is why we make the ordering process simple.
Here's how it works:
Send us your list in a spreadsheet, or use our handy order form (download and complete).
Include your contact details, selected items, shipping date, and preferred payment method.
Email your list to us on our Customer Service page, or you can fax or mail it.
You can also include your business holiday card free of charge (get it to us at least 10 days before your order is scheduled to ship).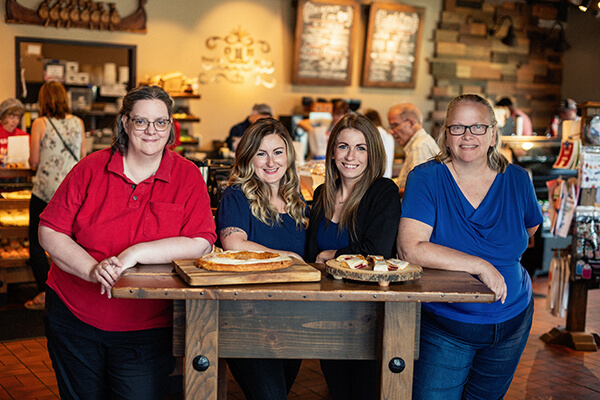 In addition, we offer dedicated staff to work with you to ensure the perfect gift presentation. Our passionate team also works behind the scenes to ensure your packages reach their intended recipients on time. If any addresses on your list are outdated, no problem. We call you immediately and manage the return, including setting up a new order and discounting the reshipment.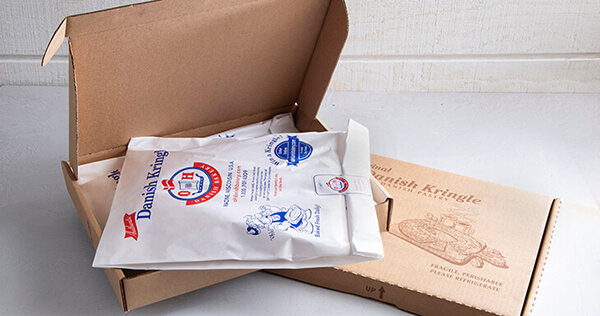 Delight Your Clients and Staff With Scrumptious Food Gifts From O&H Danish Bakery
Browse our collection of exceptional Danishes, desserts, cookies, and cakes, and make your personalized corporate gift baskets today. Order online today or visit one of our locations to learn more.