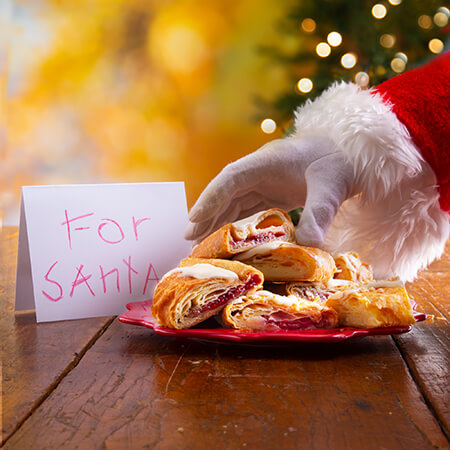 Treats to Leave for Santa
---
By Eric Olesen
Sunday, December 6, 2020
With our Danish culture, which is rich in history, we love family traditions. Leaving a treat out for Santa (or his helpers) on Christmas Eve is no exception. All across the world, children leave food out for Santa to say 'thanks for the hard work'. If you want to give Father Christmas something other than milk and cookies this year, we have a tasty selection of sweet treats that are sure to lift his spirits as he works through the night.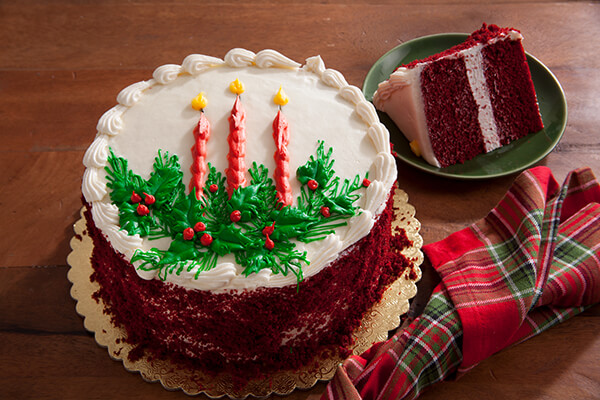 Why Do People Leave Cookies for Santa?
Most people think that leaving delicious goodies for the man in red to snack on dates to the Great Depression in the 1930s. Parents wanted to teach their children about the importance of giving and how to show gratitude if they were lucky enough to receive a present.
Other stories tell of Odin from Norse mythology, who has a horse named Sleipner. Children would leave treats for Sleipner in hopes that Odin would stop by their house and leave a gift. This tradition continues in Denmark, Belgium, and the Netherlands, where children believe that horses carry Santa's sleigh, so they leave carrots and hay for the animals to enjoy.
What Do the Danes Leave for Santa?
Danes believe that Julemanden delivers presents, meaning 'Christmas man' or 'Yule man,' helped by little elves named Nisser. Kids leave nighttime treats for Santa's elves, specifically the traditional Danish dessert Risengrod. Many believe that if Nisser miss out on their Christmas snack, then the little elves will cause mischief all evening. No one wants to risk mayhem - or missing out on a Christmas present!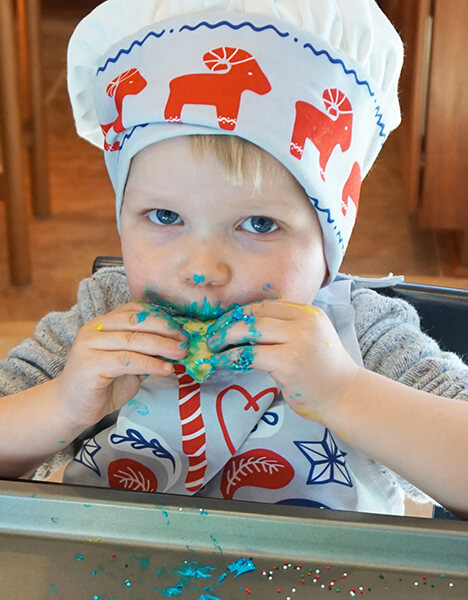 Treats to Leave out for Santa That Aren't Cookies
We enjoy the taste of a yummy homemade cookie as much as anyone else. However, if you want to mix things up a bit this year and give Santa something special to munch on, then consider our selection of delicious treats.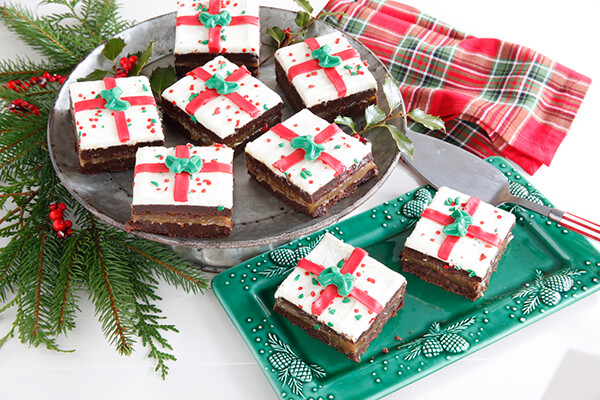 Christmas Present Brownies: Beautifully hand-decorated to resemble a present, these decadent brownies will taste like a gift. We create our triple chocolate layer treats with fudge brownie sandwiching a smooth caramel filling, frosted with vanilla bean icing.
Christmas Eve Cake: The perfect snack to leave out on Christmas Eve, although it tastes so good that you may have to give Santa the gift of an extra-large slice! When all is quiet throughout the house, Santa is sure to appreciate the chance to relax with a piece of this red velvet cocoa cake and its cream cheese icing before continuing on his way.
Almond Custard Seven Sisters Coffee Cake: A classic Danish pastry, our Almond Custard Seven Sisters Coffee Cake combines sweet and crispy pastry with creamy almond filling and smooth custard. The bonus of this treat is that there is plenty to go around, so you can share this delicious night time dessert with Santa - just be sure that the kids are in bed and sound asleep!
Fruit Cake: We make our fruit cake with rum-soaked raisins, premium brandy, fancy pecans, and quality fruit for a delicious holiday treat.
Christmas Kringle: You may just get an extra present from Father Christmas when you leave him this twice-as-nice Kringle. Layered with chocolate cake filling and a hint of peppermint, we cover our Christmas Kringle with vanilla bean frosting and red velvet cake bits for a dessert that tastes just as good as it looks.
Merry Christmas Pie: This tasty dessert is more than your average sweet Christmas Pie. We start our pie creation with a smooth almond cake, then layer with our made-from-scratch cherry filling before garnishing with sliced almonds and crystal sugar star cutouts. Be sure to leave Santa a generous slice of this delicious seasonal dessert!
Order Treats for Santa (and Yourself) Online from O&H Danish Bakery
You can get Santa's treats ready without delay when you order from our online bakery. Each of our delicious cakes and pastries store well in the freezer, so all you need to do is defrost them on Christmas Eve!
Reach out to us if you have any questions or would like a custom-decorated treat for the holiday season.