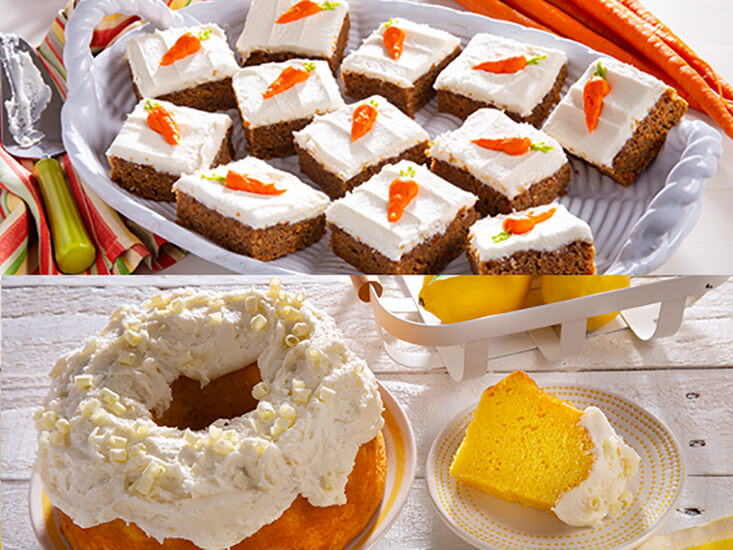 A Taste of Spring: Refreshing Carrot and Lemon Desserts
---
By Eric Olesen - 3rd generation owner
Sunday, March 13, 2022
Ah, spring — the perfect time to embrace the scent of fresh rain, admire budding trees and enjoy early harvests. For our family at O&H Danish Bakery, nothing says "spring" quite as much as the refreshing taste of our favorite carrot and lemon cake desserts. We eagerly anticipate getting a taste of our grandmother's carrot cake or a slice of perfectly sweet and tart lemon cake, and we're so happy to share these same treats with you as we celebrate spring!
Carrots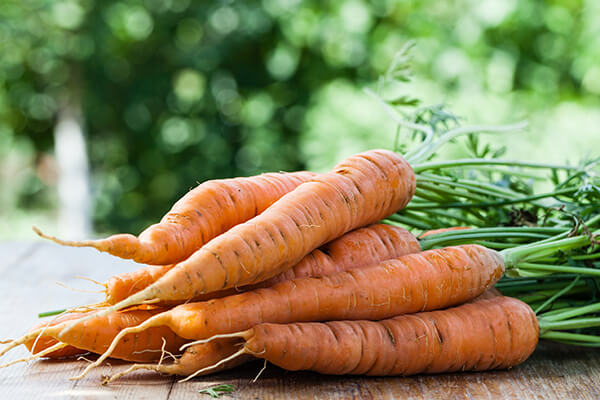 One of the most popular root vegetables, carrots were first domesticated in Asia during the 10th century before being brought to Europe. The orange carrots we know and love today were first cultivated in Holland and brought to America during European colonization. Luckily for us, carrots only take between two and three months to fully grow, and they thrive in cool and dry climates. Since carrots can stay in the ground throughout winter, they make for an ideal vegetable to celebrate the spring holidays, like Easter, when other plants are just beginning their growing periods. Carrots became a cheap and convenient sweetener for cakes during the Middle Ages, which eventually led to the creation of carrot cake. Our family carrot cake recipe is always a favorite at home, so we've used it to create three special carrot desserts that are only available for Easter!
Easter Kringle: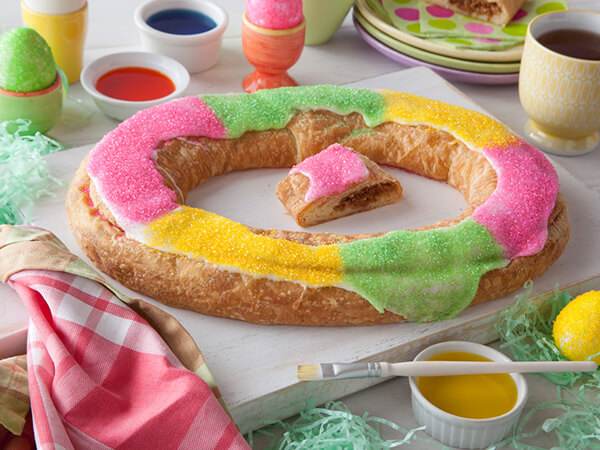 Our Easter Kringle is a long-time favorite of customers near and far. We bake Grandma's famous carrot cake inside our flaky, tender Kringle pastry and finish with the sweet taste of smooth and velvety cream cheese filling. You'll love the bright and festive colors adorning the top of this Kringle!
Carrot Cake Brownies: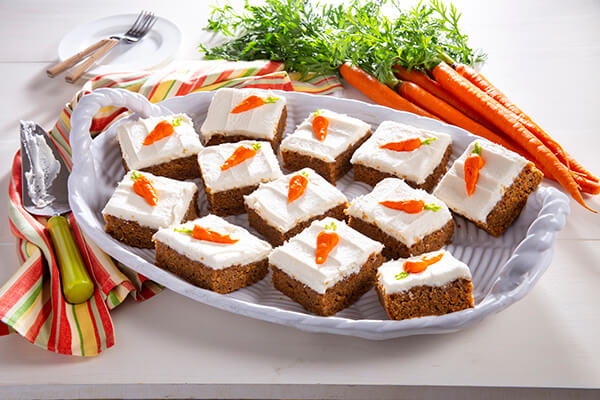 This carrot dessert is perfect for sharing with loved ones, and it tastes just as good as it looks! We cover our extra-large Carrot Cake Brownies with a layer of cream cheese frosting and decorate with icing carrots for a sweet Easter treat.
Easter Basket Crown Cake: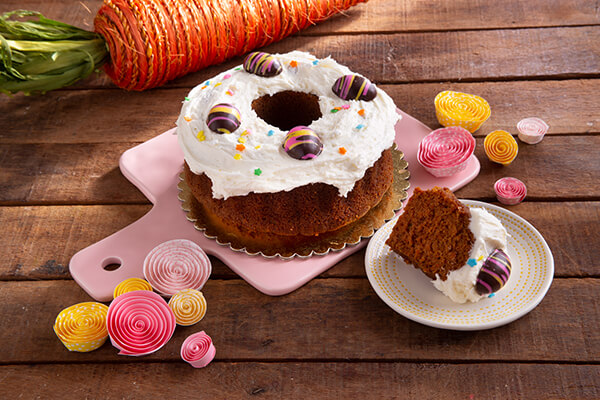 Enjoy an extra special treat this spring with our Easter carrot crown cake. We top our great-grandma's carrot cake recipe with a generous portion of cream cheese icing and decorate with colorful and festive chocolate eggs. You won't mind putting your eggs in one basket after trying a slice of our Easter Basket Crown Cake!
Lemons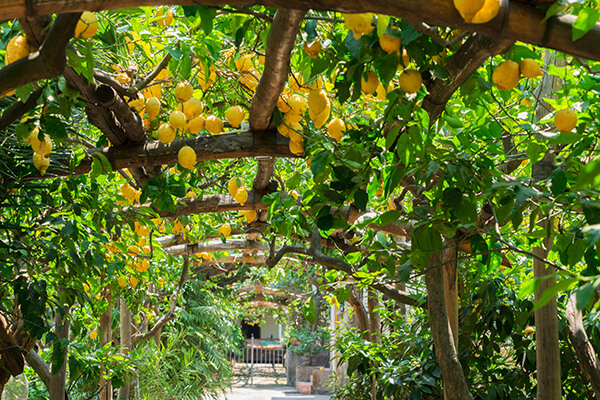 Lemons have a longer history than carrots. Most historians agree that they originated in the first century AD, likely within Asia and the Mediterranean. Christopher Columbus even brought lemon seeds with him on his 1492 expedition and planted them in Hispaniola. Many Spaniard missionaries were then inspired to bring lemons to the southern US on their trips. Today California, Arizona and Florida are the leading national producers of lemons, with each tree capable of producing 600 pounds of lemons a year! When it comes to using lemons in baking, we can likely attribute their inclusion to a variation of the English pound cake that incorporated lemons in the 1700s. We think you'll agree that there's just something extra special about a perfectly zesty and sweet lemon cake!
Lemon Crown Cake: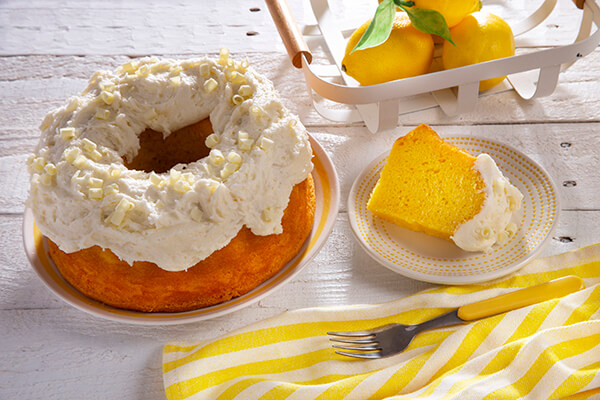 As delicious lemon desserts have been a family staple for many generations, it only made sense to infuse our soft crown cake with the refreshing flavor. We pair brightly tart lemons with this moist cake and top with creamy vanilla frosting and white chocolate curls. This deliciously tasty lemon dessert is sure to put a smile on your face and make you see the bright side of life!
Raspberry Lemonade Mousse Cake: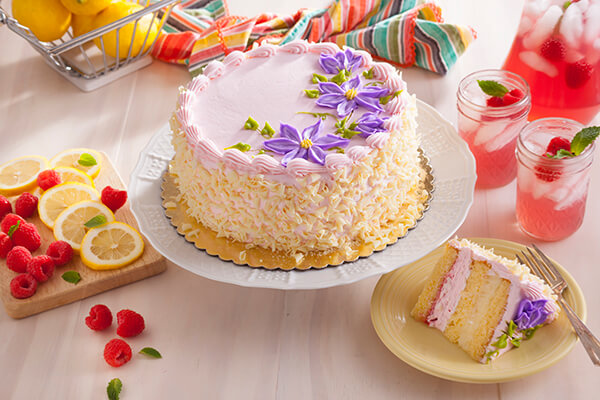 There is nothing more refreshing on warm days than a glass of raspberry lemonade. As a tribute to childhood memories and thirst-quenching drinks, we make one of the best lemon desserts for you to enjoy between activities. Our Raspberry Lemonade Mousse Cake features yellow lemon cake layered with lemon custard and raspberry mousse before we hand-decorate it, resulting in a beautiful and yummy spring treat.
Get Spring Desserts from O&H Danish Bakery Delivered Straight to Your Door
Order delicious lemon and carrot cake desserts for delivery to your door and enjoy a refreshing taste of spring. We carefully package our treats to ensure they arrive fresh and have flexible delivery options.