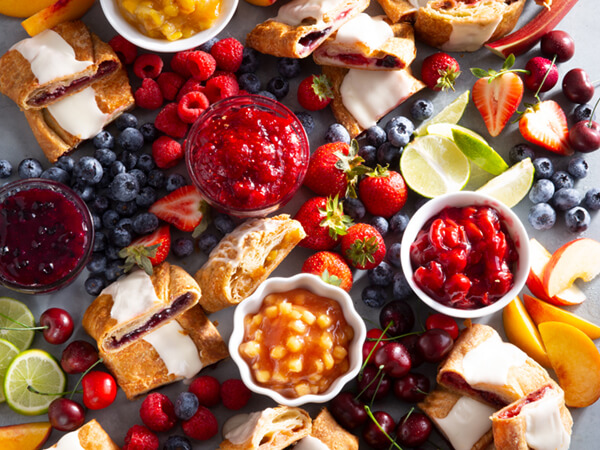 Summer 2021 Desserts
---
By Eric Olesen - 3rd generation owner
Sunday, June 13, 2021
Do you crave the feel of warm sun on your skin? Are you ready to swap out your thick sweaters and coats for a lighter wardrobe? The time of fresh colors and short sleeves has arrived, as well as the time of summer dinners — and now you can let your meals end in splendor with refreshing desserts based on seasonal fruit.
Also consider that the warmest season of the year means you are allowed a little more time for yourself and less time in the kitchen. Feast to your heart's content on tender pastries with fruity fillings by ordering Summer 2021 desserts from O&H Danish Bakery.
Key Lime Kringle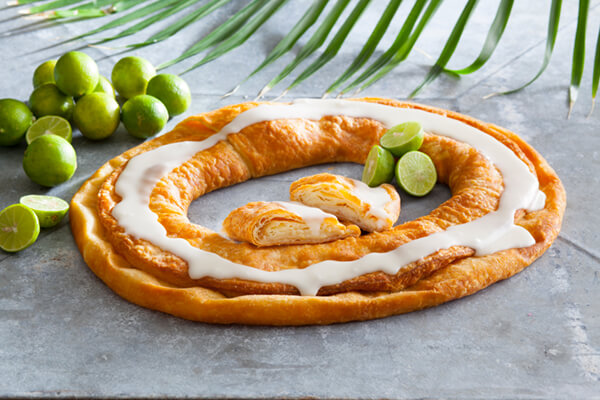 In no other season is there more fresh and tasty fruit to be found than in the summer. At O&H Bakery, we have a surprising showstopper for your dessert table with the Key Lime Kringle. We only make this delicacy with its mild tartness for a short time when the limes from the Florida Keys are at their best, so be sure to order yours while it's still in season. Let this be the star of your summertime desserts!
S'more Kringle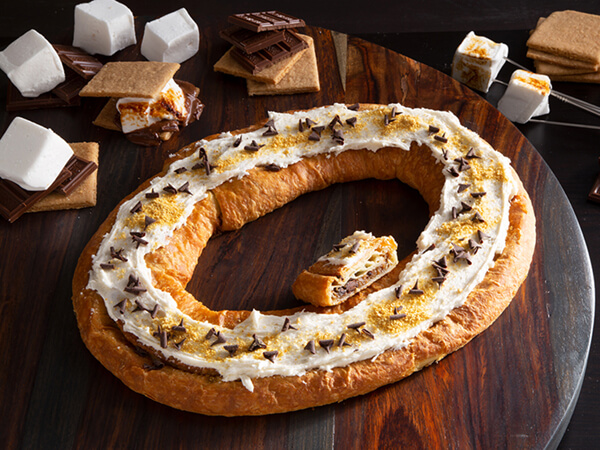 Another dessert that is only available for a limited time is our S'more Kringle. Each bite you take from this rich combination of graham crackers, marshmallows and chocolate will revive more of those summertime memories, like telling stories, singing songs, and roasting marshmallows in the warm glow of the campfire. Fun summer desserts like this one are ideal for a class reunion or a family gathering, but s'mores can also be a tasty addition to any barbecue experience.
Peach Cobbler Kringle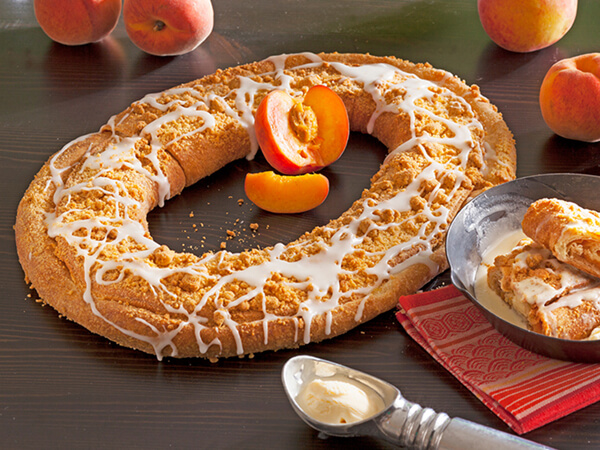 Even as summer quietly draws to a close, you can indulge in summer dessert ideas and put juicy fruit on the table. Peaches are delicious on their own, but become scrumptious when cleverly combined. The secret of our Peach Cobbler Kringle lies in its creamy butterscotch filling with a hint of cinnamon and, of course, masses of splendidly ripened peaches. The crispy layer of streusel and drizzle of icing make this dessert perfect. Still craving more? A scoop of ice cream will add onto the perfection.
The Racine Chocolate Malt Kringle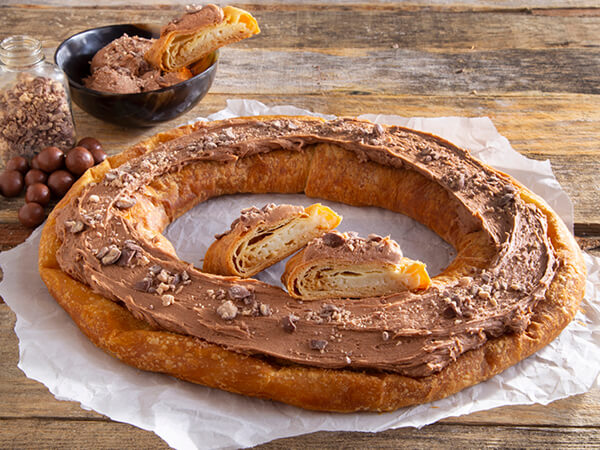 Traditional summer desserts with fruit are always in good taste when the weather is nice, but we have a sweet summer special that will surprise everyone. Racine Chocolate Malt Kringle is something you'll only get from a true Racine bakery. Our flaky pastry is filled with the iconically creamy malted milk that was developed here in the late 1800s and continues to shape our local history today. Coated with chocolate frosting and decorated with crushed malted milk balls, this dessert is almost too pretty to eat. Since it is only available for a very limited time, be sure to place your order soon!
Sinful Chocolate Eclairs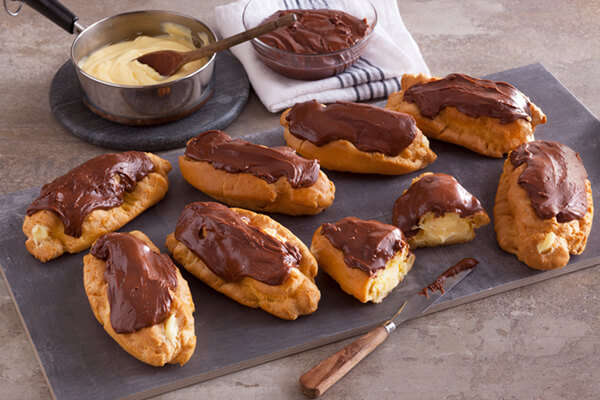 Did you know that the word "éclair" comes from the French for "flash of lightning"? Named so for how quickly they're eaten, our carefully frozen Sinful Chocolate Eclairs are just as refreshing as a cool, summer rain shower. Keep an eye on the forecast so you can be ready to pop these eclairs in the fridge and indulge in the pure sweetness as you watch the lightning flash outside your windows.
Get Summer Desserts from O&H Danish Bakery Delivered Straight to Your Door
No need to spend hours in the kitchen over a steaming oven preparing your own desserts, especially if the weather makes it too hot to cook or bake. Indulge yourself this summer and simply order from O&H Danish Bakery for authentic, crisp and surprising pastries. We ensure that your dessert is carefully packaged and arrives quickly at your address. All you have to do is unpack and cut your favorite summer dessert, then enjoy your treat!