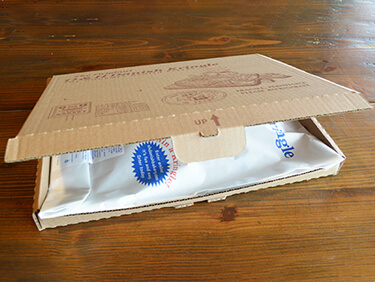 How to Ship Baked Goods
---
By Eric Olesen - 3rd generation owner
Monday, June 15, 2020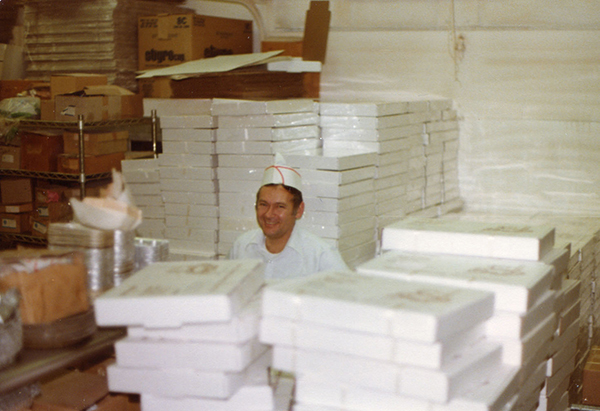 When satisfying your Kringle craving or celebrating a special occasion with a delicious hand-crafted cake, you can't skip our mouthwatering and decadent baked goods. How can you get your hands on a selection of our pastries if you don't live close to our O&H bakeries in Racine, Wisconsin? Just as our great-grandfather adjusted to living in a new country in the early 1920s, we have adapted our baking practices to include an easy ordering system and delivery service to meet our customers' demand for yummy, high-quality pastries, cakes, and Kringles-throughout the world.
Ordering baked goods from our online bakery means that you no longer need to spend precious time wondering, 'can you send baked goods through the mail?' Instead, you can spend that time browsing our assortment of quality scratch-made baking and select your favorite flavor for us to deliver straight to your doorstep. Our family stands-by our delivery with our guarantee, meaning it arrives fresh, right to your door. And in the unlikely chance it doesn't arrive quite right - we'll make it right! Call us old fashioned but that is exactly what our parents taught us.
We use the finest ingredients from around the world and authentic Danish recipes passed down through the generations to create our delicious collection of treats. Our commitment to quality baking, excellent customer service, and helping everyone to celebrate life with a slice of goodness are evident in our delicious, time-honored sweet delights, whether you pick up fresh at our store or have your choice sent to you in the mail.
What Are the Best Baked Goods to Mail?
We're all about quality and we want you to enjoy our bakery, just as our local customers do. We've been taking customers orders and delivering via mail since the late 1960's, so we guarantee they still taste great, no matter where you live throughout the United States, including to Alaska and Hawaii, as well as most international locations. Our extensive assortment of Danish delights travels exceptionally well, including our decadent Kringle pastries, Danish Layer Cakes, Crown Cakes, and Coffee Cakes.
Kringles
We create our Kringles with decadent, flaky pastry that we roll out and rest over three consecutive days. This patient approach results in a light, rich, buttery, and crispy pastry dough that beautifully holds our homemade fillings. Our large, oval-shaped Kringle ensures that there is enough to go around when you share these Danish delights with friends.
Best served at room temperature or warmed slightly in the oven, there is minimal fuss involved in getting a Kringle ready to eat. They also freeze and thaw well, so you can easily save a portion of your Kringle pastry for another occasion.
Danish Layer Cake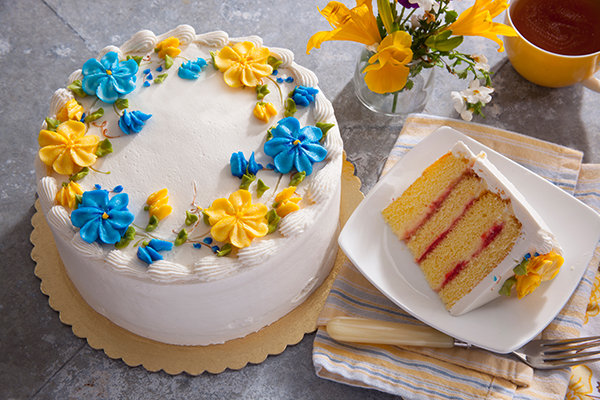 You will wow your guests when you offer a slice of our Danish Layer Cake. Whether you select a divine fudge layer cake, summer-y lemonade flavor, custard and raspberry jam, or a tart cherry mousse filling with cream cheese, you will be amazed at how delicious and fresh our cakes taste right from the first bite. We take care to carefully construct our layers of cake, homemade jams, and smooth, creamy filings before hand-decorating the top so that you receive a perfectly balanced cake with frosting made just for you.
We ship our layer cakes frozen in an insulated container with dry ice to ensure that they arrive looking as stunning as when they left our store and tasting just as a gourmet treat should. Leave your cake to thaw at room temperature for up to six hours, then delight in the moist cake and soft and creamy icing.
Danish Coffee Cakes
Made from authentic family recipes, our Danish Crown and Coffee Cakes are the perfect sweet treats to have on hand for any celebration, office gathering, or unexpected visit from guests. Our moist bundt cakes and crumbly streusel-topped desserts both freeze well for up to five months, so you can order at any time and store treats away for the right moment. We take care to package our cakes well for delivery so that you can enjoy every last crumb of your nutty, fruity, or chocolate-flavored treat.
How Do You Keep Baked Goods Fresh for Shipping?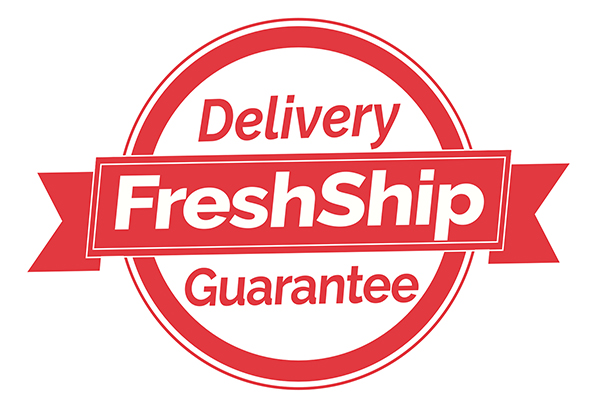 We guarantee excellent quality with our baked goods right down to the last bite, which is why we create our goodness using traditional baking methods taught by our grandparents, then send the treats to you with fast shipping and excellent packaging. We know that you are eager to nibble on your O&H pastries and want to ensure that they arrive fresh at your doorstep-that's why we provide a Fresh Ship guarantee. Our products are sent directly from our Wisconsin bakery to your location in the fastest way possible by car, truck, or plane.
To make certain that our Danish layer cake with its smooth and creamy frosting and filling arrives looking tremendous and tasting fresh, we send our handmade and hand-decorated delights frozen in an insulated container. We mail these items on Monday, Tuesday, or Wednesday so that you are sure to receive your decadent treat by the weekend, leaving you plenty of time to thaw the cake before serving it at your special occasion.
We work with the best delivery services in the world, including UPS, to make sure that your pastry reaches its destination fast and fresh. For most orders, we can have pastries, cakes, and cookies delivered within two business days.
How Do I Send Pastries in the Mail?
Next time you wonder, 'what is the best way to ship a cake?' remember that we have the perfect solution. Let us do the hard work and take out the hassle by enlisting our talented bakers and staff to bake, package, and mail a cake to your desired location for you. All you need to do is decide on a flavor!
You can order your selection of decadent and scrumptious pastries, cakes, or cookies with our easy-to-use online ordering system or phone our friendly staff with your request. For online orders, select the pastries of your choice and how many you want, add them to your virtual cart, and follow the prompts to complete your order.
We process orders as soon as we receive them and you can schedule your order to ship on a requested date, so order today to ensure that you don't miss a beat. You can send a bakery package to yourself or share some deliciousness with a friend by surprising them with a yummy delivery. Alternatively, send a gift card to a loved one and let them choose a treat for themselves.
To make things easier next time you place an order at our bakery (because we know that you won't be able to resist more sweet delights once you take your first bite), you can create an account and save your details for even faster online shopping.
Now that you know we take care of the baking and sending of pastries and cakes in the mail, all you need to do is decide which delicious Kringle or cake you are going to order first!