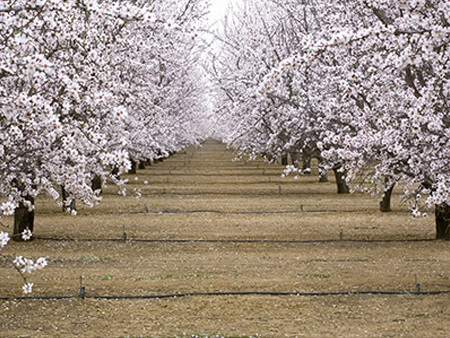 Seasonal Flavors that Sweeten Kringles
---
By Eric Olesen - 3rd generation owner
Sunday, March 1, 2020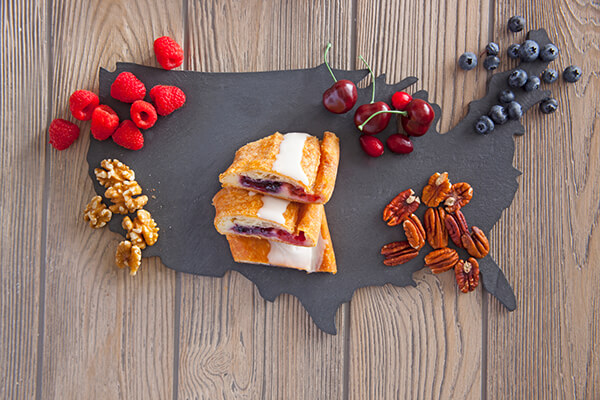 We are proud Danes and believe that only the finest ingredients should flavor our decadent Kringles. We continue to stand by this motto, and as the seasons change, so do our Danish Kringle recipes transform to embrace the flavors that nature has effortlessly accomplished. For decades, we have been patiently rolling our scratch-made dough while scouring the world looking for the sweetest seasonal tastes. Each year, we look forward to the warmer months of spring and summer and the incredibly delicious fruit they produce. These spring and summer fruits blend beautifully into home-style fillings and perfectly suit our rich, tender, and crispy Kringle just perfectly. We've always found that when you select the best ingredients, it makes everything taste that much better!
Apricot Season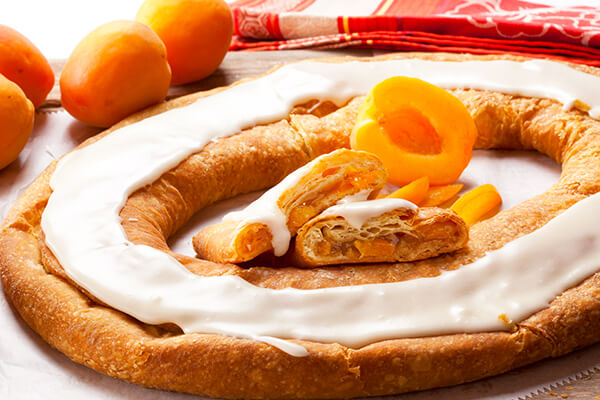 Taking a cue from our Viking ancestry, we believe there are no limitations to our search for premium ingredients when creating exquisite Danish Kringle flavors. That is why each year we search the fertile Mediterranean soil to source delicious and juicy apricots. Specifically, Turkey is known around the world for this sweet round fruit, specifically in the province of Malatya, which has been labeled apricot kingdom. Unlike the traditional stone fruit, apricots from the Mediterranean pack a punch when it comes to taste. The moist flesh bursts with a sweet aromatic flavor in every bite, making them just the thing we need to create our brightly tart Apricot Kringle and perfect for starting your love affair with our Danish pastry sweets.
One bite of our delectable Mediterranean Apricot Kringle, and you may even want to move to Racine so that you can have a sweet treat every day. However, if that is not possible, then no worries and we will deliver it safely right to you. We can easily send Kringles right to your door or deliver it as a gift to that special someone. It will also make a perfect treat for any celebration. Hence, we ensure that you order your dessert in time for your next event. You can serve your apricot Kringle at room temperature or heated slightly in the oven and then watch as the faces of your guests light up when they take their first succulent bite.
Cherry Season
We don't need to look far to find the best cherries to fill our Danish pastry. Sitting on our back doorstep in Wisconsin Door County is the beautiful, light red Montmorency Cherries. Named after a valley in France, this fruit tree has been cultivated in the United States since 1858 and delivers a slightly tart tasting cherry. We knew that these would be the perfect addition to our growing Danish Kringle flavors and would balance beautifully with the sweet, velvety Wisconsin cream cheese for a homegrown dessert.
For many years our family has owned a vacation cabin in Door County and has frequented the cherry orchards. We always feel the excitement in May when the cherry blossoms dot the landscape signaling that summer is right around the corner. Door County cherry picking season peaks in July, and this fruit becomes popular for making jams and preserves or for us here at O&H Danish Bakery - our famous homemade filling. Following family tradition and sticking to what we know works, we use the same recipe and techniques passed down through the generations. Our Cherry Kringle is proof that our decadent scratch-made fillings use only the finest ingredients. From the first bite to the last, this seasonal flavor will satisfy your taste buds.
Rhubarb Season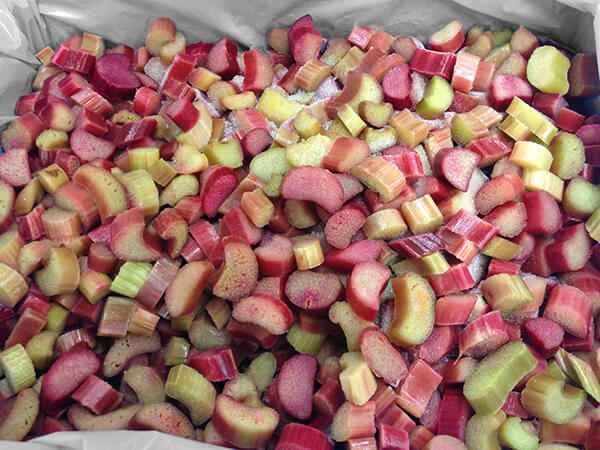 Every year we look forward to the return of the Rhubarb. As the season runs from May to June, we take on the challenge of turning these firm, crisp stalks and into a mouthwatering sweet delight. Our Rhubarb Kringles will remind you of your mom's home-baked desserts, and you will be left wanting to know our secret for making a vegetable taste so delicious. This delectable seasonal filling gives a unique succulent flavor to our flaky, light, and buttery pastry.
We make our fillings using patience, attention to detail, and our famous family recipes. So, what better way to showcase our flavorful fillings than surround them in an equally delightful pastry made with the same care. We know the importance of faithfully following long-established methods, which is why we take three days to roll out our Danish pastry. Our talented bakers gently roll the butter into the dough and rest overnight for three consecutive days. This technique produces a yummy, tender, crispy, and multi-layer pastry once it's baked.
O&H Bakery Tradition and Values
While Danish immigration to the United States started in the 1840s, the first of our family to leave Old Denmark was Anton Olesen in the early 1920s. Desiring to lead a better life and support his family of six children, Anton made the long, arduous journey to a new country. Once he arrived, it took two years of hard work and savings for him to have enough money to bring his teenage son to Racine, Wisconsin. Upon entering the United States, Christian found work in a local bakery where he dedicated himself to learning the trade and perfecting the art of traditional Danish recipes.
Christian's dream of having his own bakery was brought to fruition 25 years after first stepping into the trade and has been in the hands of an Olesen family member for four generations and more than 70 years. Through those times, we have seen the business expand from a single store in Racine to more than four shop fronts, international delivery of our decadent delights, and additional delicious Kringle flavors. Although we have embraced the changing of the times, we commit to producing the best Danish pastries and never waiver from our tried and true time-honored methods.
As proud Danish-blooded Wisconsinites, delivering authentic Kringle pastries is as important to us as our family values. We believe that everything starts and ends with family, which is why when you walk into one of our stores, you will be greeted with a smile and warm conversation. We guarantee that you will love every bite of our flavorsome pastries because we are obsessed with quality. Our family is also passionate about giving back to the community that has warmly welcomed our ancestors by supporting local organizations.
Visit Our Store or Order Online
We think that our Kringles are a wonderful 'just because' treat or the perfect addition to any celebration. You can easily pick up your favorite seasonal Kringle at one of our local neighborhood stores on the west, north or south side of Racine, Sturtevant or Oak Creek, Wisconsin or order online and have it delivered. Wherever you are in the United States or around the world, you can treat yourself to one (or more) yummy flaky pastries that will be worth the wait. Whether you choose sweet & tart cherry, homey rhubarb, Mediterranean apricot, or another classic Kringle flavor, they will leave you hooked and wanting more. So, when you want to satisfy your sweet tooth, look no further than our Danish treats, and don't forget to share with your friends and family.