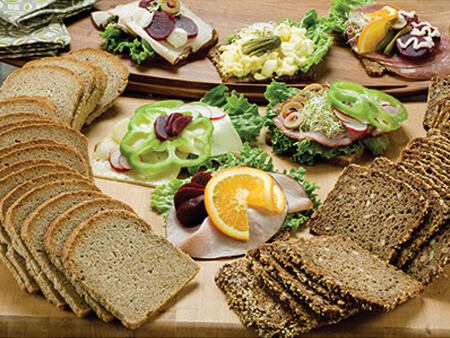 A Guide to Scandinavian Breads
---
By Eric Olesen - 3rd generation owner
Saturday, August 15, 2020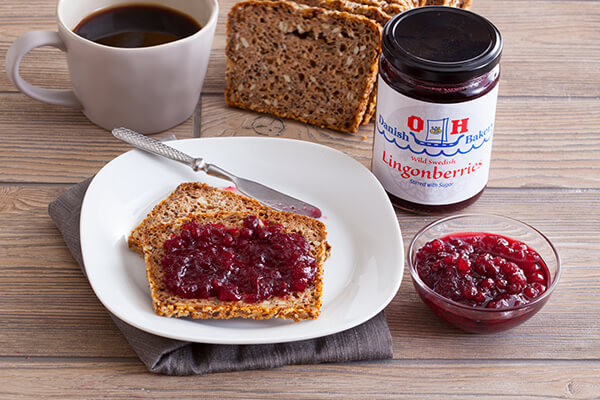 When you need to make a sandwich, what is one of the first things that you reach for? Bread, of course! Over the years, bread has become a centerpiece in the vast majority of our dining habits. Whether you need a piece of bread to feature as a side for a delicious soup or you need to grab something on the go on your way to work, bread is a staple of our everyday life.
Various Scandinavian breads have been in existence for centuries. The baking enthusiasts at O&H Danish Bakery take great pride in continuing to develop our authentic recipe for different types of Scandinavian bread that customers all around the world can enjoy.
The History of Scandinavian Breads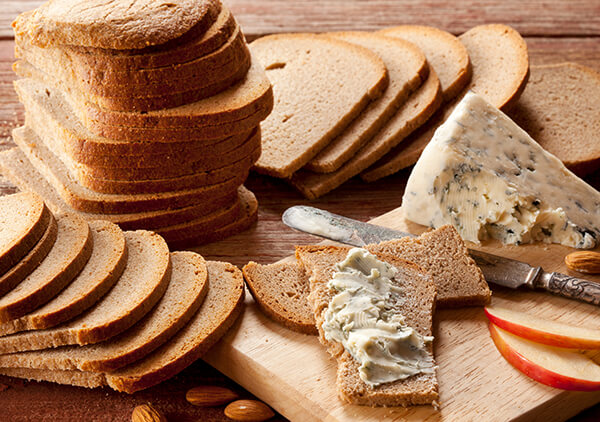 The existence of Scandinavian and Nordic bread dates back thousands of years. For example, it's estimated that rye bread has been eaten since the Iron Age, which lasted from 500 AD to 1050 AD. During the development of Scandinavian bread, the inhabitants of the region used grains that were readily available to them. Over and above rye, other grains used also include barley, wheat and oats.
In the early centuries, bread was considered a necessity. Bread would provide a person with the carbohydrates required to perform the strenuous tasks that were often needed throughout the day, such as farming or other hard labor. Families would make their bread by hand and incorporate it into nearly every meal of the day.
Pumpernickel is a popular rye bread option. It's a denser bread and is a touch sweeter than the traditional rye bread. The dough is darker in color and usually has a very thin or no crust at all. It's a great addition to a tray of ham and cheese appetizers. This type of bread is also versatile and pairs well with a dollop of butter and a big glass of milk.
Is Danish Rye Bread Healthy?
In many cases, putting bread into the category of being "healthy" is a concept that would never be considered. After all, it feels as though the general public is told every other day that you should cut back on your carbs which are readily found in bread. Rye bread, however, is slightly different. Rye bread is high in fiber which means that if consumed at a reasonable level, it's healthy for your heart. Additionally, rye bread has been known to have specific benefits for your digestive system.
Our Selection of Scandinavian Breads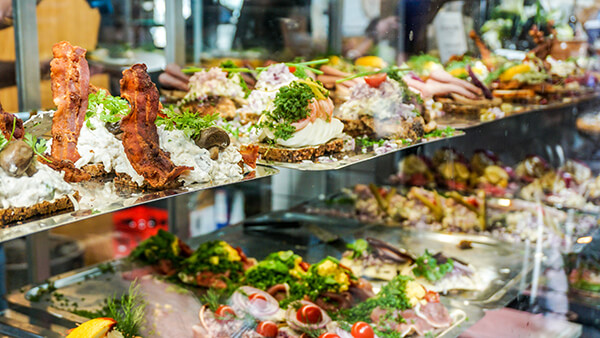 The bakers at our bakery strive to continue the tradition of providing our customers with delicious varieties of Scandinavian breads. We mentioned earlier that every sandwich requires a piece of bread which is why we give you the opportunity to order Danish open-face sandwich bread. This package comes with both Pumpernickel and Rugbrød. It's a perfect choice to keep on hand as a snack or you can arrange it in a tasteful layout if you are hosting a party or another event. And if you know the Danes, open faced sandwiches, or Smorrebrød can certainly turn a boring sandwich into something truly special! We make sure that we package every order correctly and tightly, so it stays fresher longer. Don't forget; we also offer our customers the opportunity to purchase our Pumpernickel and Rugbrød separately.
Of course, we also offer a variety of other bread options. One of our most popular sellers is our Easter Braided Colored Bread. We only bake this bread for a limited time each year which usually falls right before Easter. This bread captures the true spirit of spring. We take six different pieces of bread and weave them together into a braid. This brioche style then bakes and turns into a beautiful rainbow color which is loved by kids and adults alike!
Place Your Order Today
The O&H team loves providing our clients with a delicious mix of homemade cakes, Kringles and, of course, Scandinavian bread. We are always happy to take the time to explain our baking process for any one of our delicious treats so that you can pick baked goods that your family and friends are sure to enjoy.
We offer our customers the flexibility to ship one of our products anywhere in the world. Once we have created and processed your order, we will provide you with a tracking number so that you know where it is at all times. We can also include a personalized gift message with your order which can add a special touch if you plan on sending one of our treats as a present.
When you are ready to place your order, or if you have more questions, feel free to send us a message through our contact page. We look forward to hearing from you.