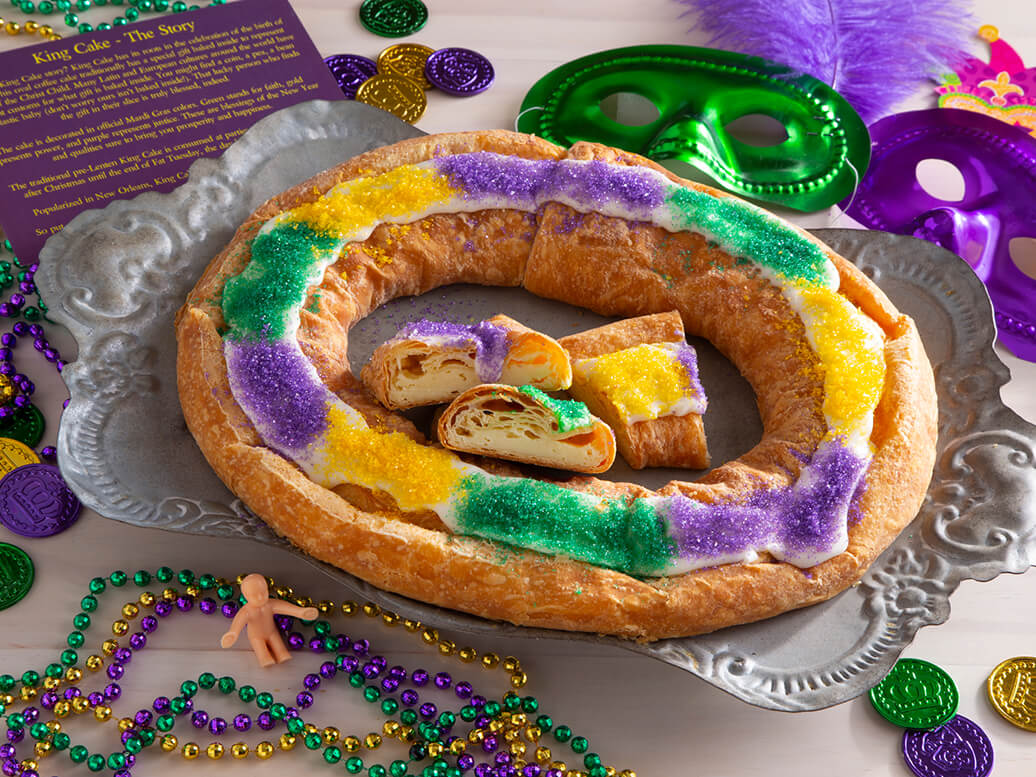 Celebrating Mardi Gras with King Cakes
---
By Eric Olesen - 3rd generation owner
Sunday, January 24, 2021
Celebrating Mardi Gras with King Cakes
As the excitement of the winter holiday season winds down, we must face the long winter stretching ahead of us. It can start to feel gloomy if you don't find something to look forward to on the horizon. For many, the holiday of Mardi Gras, known to some as Fat Tuesday, is just the remedy needed to fight the winter 'blahs'. Usually, we celebrate Mardi Gras with parades, parties, and indulgent sweets at the end of February before the start of Lent in the Christian faith that leads to Easter. While many associate Fat Tuesday with doughnuts and King Cake, at O&H Danish Bakery in Racine, we prefer to celebrate with kringles - which are pretty much the Danish version of King Cakes!
To keep things fresh for ourselves and our customers, we love to honor holidays with home-baked creations inspired by the season and special celebrations. In addition to our everyday classic kringle flavors and other Danish desserts, we've baked a special treat for Mardi Gras inspired by the traditional King Cakes eaten at this time of year. If you aren't familiar with Mardi Gras and the King Cake, read on to learn some history about the celebration and how O&H bakery is getting in on the fun with our take on the King Cake.
The History of the King Cake Mardi Gras Tradition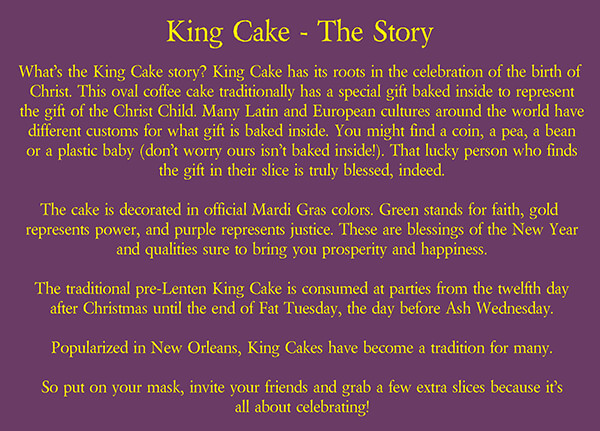 The pre-Lenten King Cake is a seasonal tradition that began among Christians in France and Spain during the Middle Ages to celebrate the Feast of the Epiphany, or Three Kings Day, on the twelfth day of Christmas, which is the 6th of January. This day marked the adoration of the Magi when the three wise men came to celebrate the birth of baby Jesus in Bethlehem, bearing gifts of frankincense, gold, and myrrh. The King Cake as we know it originated in France, where they baked the galette des rois almond puffed pastry to celebrate during the season of Carnival, which lasts from the Feast of the Epiphany in early January to Mardi Gras (Fat Tuesday) the day before Ash Wednesday. During Carnival season, there are parties, feasts, and parades to celebrate and indulge before the season of abstinence and faith begins with Lent in the Christian religion. History credits French-Canadian explorer Pierre LeMoyne d'Iberville with bringing the Mardi Gras celebration to New Orleans in the United States with it came the King Cake.
The O&H Mardi Gras King Cake Kringle
King Cakes are ring-shaped pastries filled with cream and sometimes fruit, although there are variations on the dessert depending on the country and region. Typically, there is a bean or plastic baby figurine baked into the King Cake, and whoever finds it in their bite of cake receives a blessing-or has to throw the next party! In New Orleans, the King Cake is decorated with the Mardi Gras colors of green for faith, gold for power, and purple for justice.
Of course, at O&H Bakery, we put our own twist on the King Cake and crafted a scrumptious King Cake Kringle! The King Cake Kringle is a classic, buttery ring-shaped pastry filled with silky, smooth Wisconsin cream cheese topped with vanilla icing and garnished with sprinkles in the Mardi Gras colors green, gold, and purple. It comes with three strands of Mardi Gras beads, a plastic baby, and the King Cake story. And while it's tradition to bake it inside the pastry, don't worry, we don't put any beans or plastic figurines into our kringle because we wouldn't want anyone to have that kind of unpleasant surprise while eating!
If you plan to host or attend a Mardi Gras-themed party, surprise friends and family with a unique, delicious King Cake Kringle and baked goods from O&H Bakery for a sweet treat no one will be able to resist. These King Cake Kringles will surely impress guests and make for a fun treat that teaches people a little bit about the Mardi Gras tradition. Enjoy a slice of this flaky, cream cheese-filled pastry with a hot cup of Danish blend Gokstad coffee for a sweet start to the day or an afternoon pick-me-up at work. People will be lining up for a slice-and maybe even seconds. During this time of year, it's okay to indulge a little.
Where to Buy an Award-Winning Racine Kringle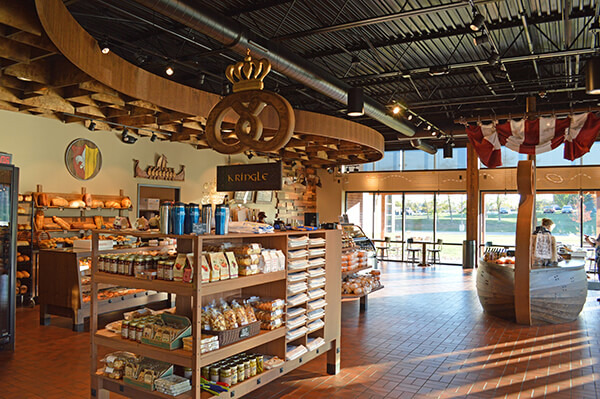 If you are searching "kringle bakery near me" let us be of assistance! You can buy one of our award-winning Racine kringles at one of our five O&H Danish Bakery locations or shop our kringle bakery online. When you visit our bakeries in person, you will be greeted first by the mouth-watering smell of fresh-baked pastries and breads and then by our friendly staff. You can take your goodies and go, or you can have a seat and have a deli sandwich made-to-order on artisanal bread. For Racine residents and visitors, we have three bakeries here: our newest location is in the West side of Racine on Washington Avenue; our longstanding location is in the Northside of Racine on Douglas Avenue, and our largest location is in the Southside of Racine on Durand Avenue. Outside of Racine, you can buy our kringles and scratch-made cakes, pastries, and breads in Sturtevant, Wisconsin at the Highway 20 Petro Travel Plaza off I-94 and at our bakery in Oak Creek, Wisconsin just south of Milwaukee. For those who are too far to visit our bakeries, we have everything available online with shipping all over the United States.
Order Your King Cake Kringle Online for Mardi Gras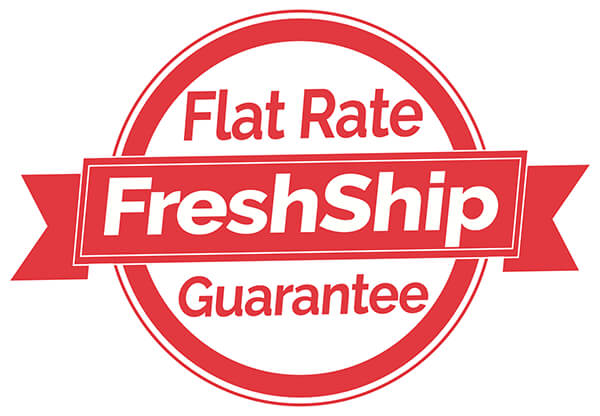 Order your O&H Bakery King Cake Kringle online for Mardi Gras celebrations this February to treat yourself to some delicious, pastry goodness in honor of the season of indulgence. Whether you have a party planned or you just want to celebrate with family and friends, we think there's always a great excuse to enjoy a scratch-made Danish kringle-gathering with loved ones around a table for good food and conversation. If you've let time get away from you, we also guarantee two-day shipping, so it's never too late to have your King Cake Kringle. You can buy any kringles, kringle gift packages, layer cakes, brownies, coffee cakes, bread pudding, and more through our online bakery. We carefully package and ship our kringles and baked goods across the United States. It's now easy to share the sweetness of O&H treats with Wisconsinites who are missing home or to introduce our fine state pastry to others, who are sure to become converts once they take their first bite.
For large parties or other events, place your O&H catering order online in advance so that we can have your kringles and dessert platters prepared on time.
Happy Mardi Gras!