Hygge 101 - What is Hygge
---
By Eric Olesen - 3rd generation owner
Sunday, February 7, 2021
The concept of Hygge has been a large part of the Danish culture for decades, yet it is only in the last few years that the rest of the world has grasped the idea. While there is no literal English translation for the Danish word (although the word 'coziness' comes close) and it takes some research to learn how to pronounce Hygge correctly, it is more about creating a feeling and atmosphere rather than doing one specific thing.
Whether it's wearing fuzzy woolen socks in winter, dining by candlelight, enjoying a warm latte on your break, or eating a decadent chocolate-filled Kringle, you can easily experience Hygge when you appreciate and delight in the small moments in your life. At O&H Bakery, we love to share this good life with our customers one slice at a time through our selection of authentically-made Danish sweet treats.
Hygge Definition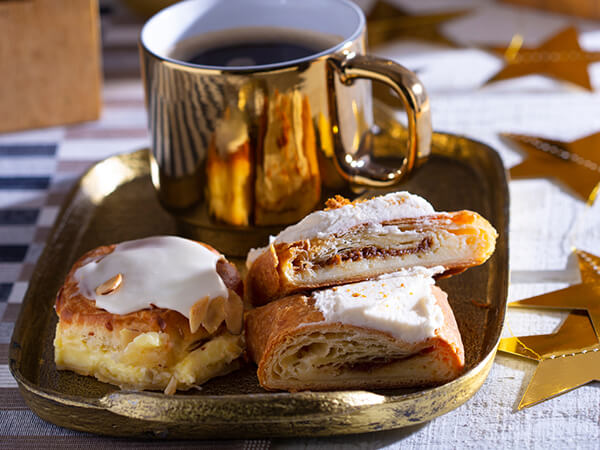 The definition of Hygge is most easily put as a quality of coziness and comfort that creates a feeling of contentment or well-being. Pronounced "hoo-guh", it was one of the Collins Words of the Year for 2016 in the UK and mentioned in various American publications in 2017, so it is no wonder that a trend for embracing this comforting feeling has started to increase.
As Hygge is more of creating a lifestyle where you enjoy the good things within your control, everyone can put their own spin on this concept. However, if you are new to understanding the term, the Danes use a few key elements to evoke Hygge. Soft lighting from warm glowing candles, a log fireplace or dimmed light bulbs is a perfect way to create a relaxing and cozy atmosphere. Accompany this lighting with delicious food such a Danish pastry, a steaming cup of cocoa, coffee or tea, and relaxing music or an engaging book, and you may just get a glimpse of Hygge. If social interaction with family and friends is more your style, then embrace the togetherness and unplug from social media, engage in fun conversation, and spend quality time with those you love.
Hygge Origin
Danish Hygge originates from the 16th-century Norwegian term hugga, which means 'well-being.' While the original term may not be Danish, the Danes quickly embraced Hygge into their lifestyle with the first written evidence of the concept seen around the end of the 18th century. It is associated with relaxation, indulgence and gratitude which the Danes love to allocate generously to simple and everyday tasks. From taking pleasure in the soothing effect of a freshly brewed cup of coffee to savoring the decadent aroma of a baked pastry, Hygge is about being aware of every good moment.
This mindset and intention of enjoying simple everyday rituals was a way for the Danes to break up the mundane or repetitive tasks, overcome boredom, and cold dark days in their life. Instead, the undefinable feeling of Hygge allows everyone to celebrate and take pleasure in life's little moments so that it is a natural extension of your routine rather than a forced notion. The idea of Hygge is likely why Danes are considered one of the happiest people in the world.
What Does Hygge Mean to O&H Bakery?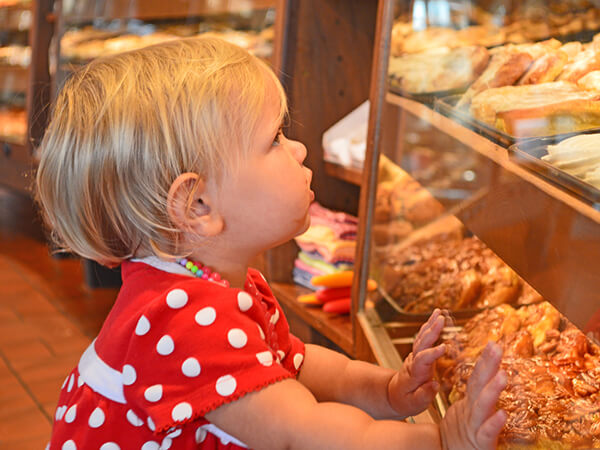 We believe that no matter how busy your life gets, there is always room for Hygge. For that reason, we ensure every customer receives our exceptional family service. From the moment you enter one of our stores or place an order online, we treat you the same way we would a loved family member.
However, our friendly service is only the beginning of our mission to spread a little Hygge. We create delicious pastries, cakes and Kringles using authentic Danish recipes that were handed down through the generations so you can delight in a comforting and indulgent treat that is sure to make your day a little extra cozy. Whether it is finding the perfect custom creation for your family celebration, engaging in friendly conversation, or sharing a warm smile, we're sure that you can experience a moment of Hygge from our bakery.
Order Desserts Online from O&H Danish Bakery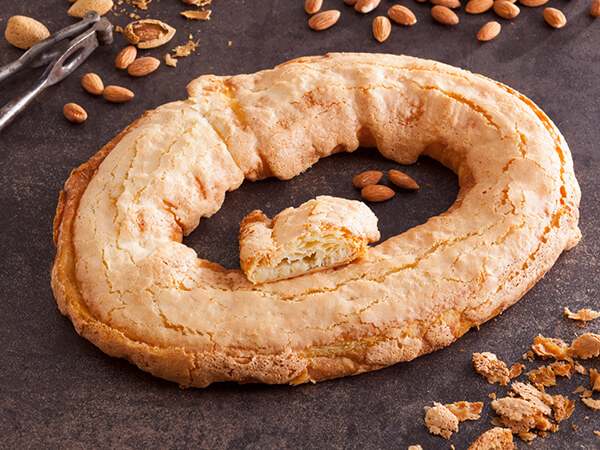 When you want to indulge in a bit of Hygge either alone or with your loved ones, we have the perfect selection of tasty desserts. Whether you require a deliciously moist layer cake for a special occasion or a mouthwatering crispy pastry for afternoon tea, you can easily order your baked goods online. If you have any questions about our tasty treats, reach out to our friendly staff, and they will help you find a delicious dessert that is sure to add some Hygge to your life.