How to Celebrate Mom from Afar
---
By Eric Olesen - 3rd generation owner
Sunday, April 11, 2021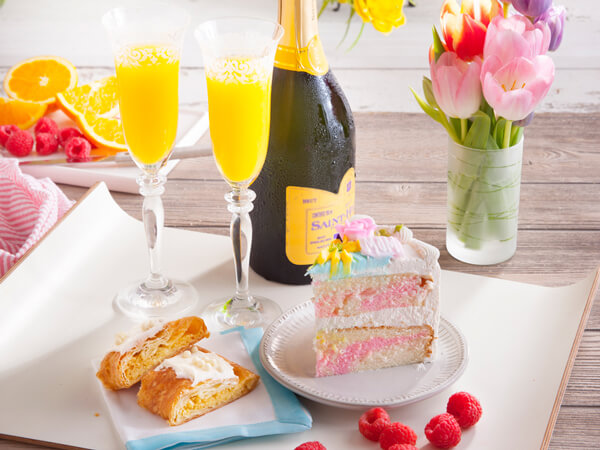 It's no doubt that this past year has been different. One of the biggest changes was just simply the ability to spend time with family and friends. Mother's Day was no exception and while nothing beats celebrating your mom in person, you can have delicious Mother's Day food gifts delivered straight to her door to let her know that you are thinking about her. We make it easy to select and send the ideal sweet treat to your mom on any occasion — especially on the one day of the year created to celebrate moms everywhere.
Mom a Sweet Treat
From decadent pastries to soft and delicious cakes to special dietary delights, we have a yummy assortment of treats that you can send to your mom to celebrate Mother's Day from afar. Whether her favorite flavor is smooth, silky chocolate or sweet raspberry, you can select any tasty treat that your mom is sure to love. And here is a tip - if you are celebrating in person, why not just add another item to your order that you'd like to try! With our flat rate shipping option, you can add as many items to the same address and our guaranteed FreshShip delivery price will be the same!
Cakes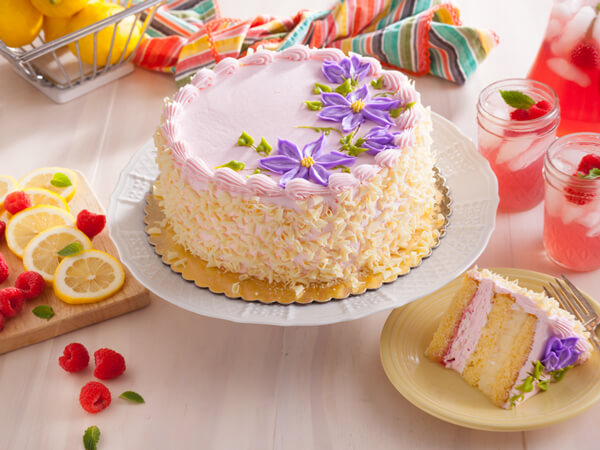 Not only are these handmade creations beautiful, but our cakes make perfect long-distance Mother's Day gifts. With authentic homemade flavors and hand-decorated frosting, a cake from our bakery will have your mom swooning with every bite.
You can ensure that she receives the best tasting dessert with our Mother's Day Tea Cake. Made with our smooth and creamy Copenhagen cake, which we decorate with pastel pink icing and heart sprinkles, your mom will feel extra special when she receives this cake with four beautiful pink chocolate roses on top. This is a great cake to add some fresh fruit and whip cream to as well!
If you're looking for an even bigger showstopper, take a look at our layer cakes. We put love and care into each cake that we create, including our Mother's Day layer cake. This beautifully decorated pink and white marbled dessert is just what you'll need to shower your mom with the sweetness that she deserves.
If your mom is a fan of cooling off on hot summer days with a glass of raspberry lemonade, then we have just the treat. We make our Raspberry Lemonade Mousse Cake with a lemon yellow cake that we layer with generous servings of lemon custard and raspberry mousse. Our talented bakers then carefully hand-decorate it with smooth and creamy frosting for a beautiful and tasty dessert. It no surprise we have customers who come back year after year for this cake - it's just that good.
Kringles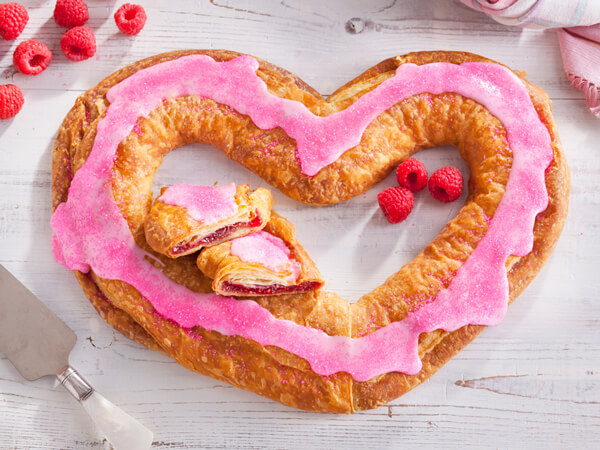 When you're looking for gifts for a mom who lives far away, our Mother's Day Raspberry Heart Kringle is the answer. We carefully craft this ruby-red raspberry-filled Kringle into a heart shape and top it with icing and pink sugar.
Love a great brunch? Surprise a mom who loves this mid morning meal with our seasonal Mimosa Kringle, which we pack full of a signature orange filling. We top it with champagne-flavored frosting and sprinkle it with white chocolate pearls for a treat that oozes elegance, just like your mom.
With so many delicious Kringle flavors to choose from at our bakery, we understand if you find it hard to pick just one. That is why we have created our Danish Kringle Gift packages, in which we pair complementing pastries that are sure to please everyone. Our special Kringle packages are ideal for sending as a Mother's Day gift when you are far away. Your mom will think of you in the weeks to come every time she enjoys a slice of her sweet treat.
Other Sweet Treats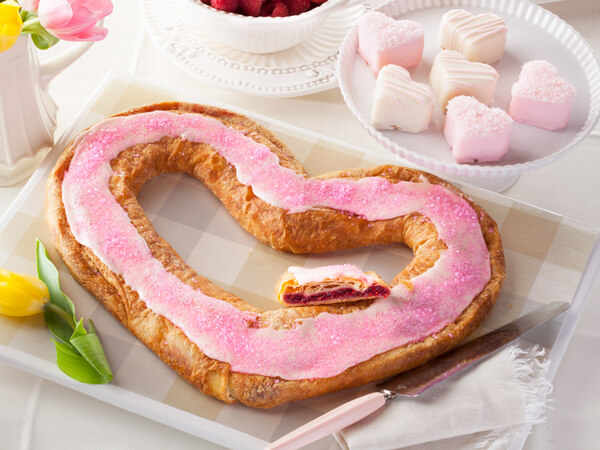 Just as every mom is unique and special, so are the delicious treats within our large assortment that you can use to spoil her on Mother's Day. Our Sweet Treats for Mom package includes our Mother's Day Raspberry Heart Kringle and our hand-dipped, heart-shaped Petit Fours which will make a sweet surprise. While our Danish Cherry Bread Pudding is a comforting treat that we make with local Door County Wisconsin cherries. We cover it with crumbly streusel for a delight that your mom can top with her favorite ice cream flavor for an indulgent dessert.
We make sure that no mom misses out on a yummy treat with our gluten-free and sugar-free desserts. From tasty Kringles and chewy chocolate brownies to fruit-flavored coffee cakes, silky smooth layer cakes, and more, everyone can enjoy our quality goods regardless of dietary restrictions.
Mom a Gift That Lasts with a Subscription to Our Kringle of the Month Club
Our Kringle of the Month Club is ideal when you want to send your mom some hygge on more than just one special day. She can choose her favorite Kringle every month or be surprised by our seasonal flavors. Either way, this gift is perfect for sharing your love from afar.
Get Mother's Day Desserts from O&H Danish Bakery Delivered Straight to Mom's Door
With our flexible delivery options, you can easily send your mom a sweet treat for Mother's Day whether she lives on the other side of town, across the country, or overseas. We carefully package our desserts to ensure that they arrive tasting fresh and looking delicious.
Order an array of items online or reach out to our friendly team for other tasty dessert ideas that your mom will enjoy.