Gluten Free Danish Cakes & Pastries from O&H Bakery
Saturday, August 3, 2019 by Eric Olesen - 3rd generation owner
Gluten Free Danish Cakes & Pastries from O&H Bakery
We're Danish and we want everyone to experience delicious pastries! Being on a gluten-free diet doesn't mean you need to miss out on the joy and experience of biting into a soft, luxurious and flavorful dessert. We understand that having a gluten allergy means you need to avoid foods that contain certain ingredients such as wheat, rye, barley and oats which is why we have created a range of delicious gluten-free Danish desserts. Our Racine bakery is the perfect place to source mouthwatering baked goods that will satisfy your sweet tooth while also abiding by your dietary restrictions. We use quality ingredients and scratch-bake our decadent desserts to ensure that you receive a perfectly balanced, flavorful, sweet treat. Our customers are often amazed as how good our gluten free items taste, even serving this to guests who have no dietary restrictions and the consensus is that "they'll definitely have another piece!".
History of O&H Danish Bakery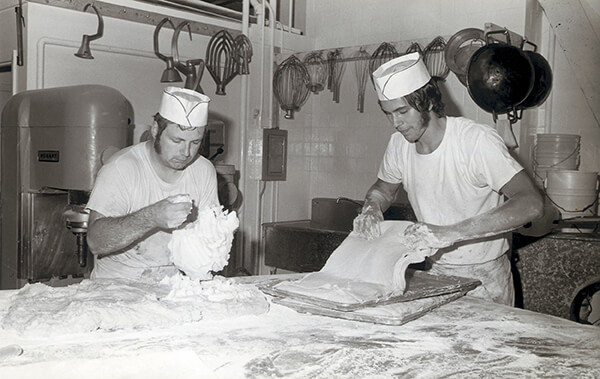 In the hopes of finding a better life for his family, Anton Olesen immigrated to Racine, Wisconsin "the most Danish city in America", during the 1920s. After working diligently and saving enough money, Anton finally brought his son, Christian, over to live with him in this land of new opportunity. As a teenage boy, Christian began to work at a local bakery and found a passion for making traditional Danish pastries and cakes which he continued to master for 25 years before opening his own store. O&H Danish bakery was born in 1949 and was the humble beginnings of what is now a fourth-generation family-owned business that is based on important core values such as traditional time-honored recipes, excellent customer service, community support and the Olesen family guarantee.
The bakery was taken to new heights by Christian's son, Ray, and his wife Myrna during their two decades of ownership beginning in 1963. Ray expanded the business and moved it into a new and larger premise before opening a second bakery location which gave the North and South side of the Racine community better access to our decadent Danish delights and the famous Kringle pastry. Our bakery has seen further generations of family and bakers carry on our passion and tradition of baking quality Danish pastries, cakes and desserts which has led us to open more bakeries around Racine. While we continue to move with the times and use the help of the Internet and online orders to reach long distant customers with our tender Kringle pastries, soft Danish cakes and perfect cookies, we pledge to never deviate from practicing the traditional recipes and baking methods that have been passed down from our grandparents.
Gluten Free Danish Desserts from O&H Bakery in Racine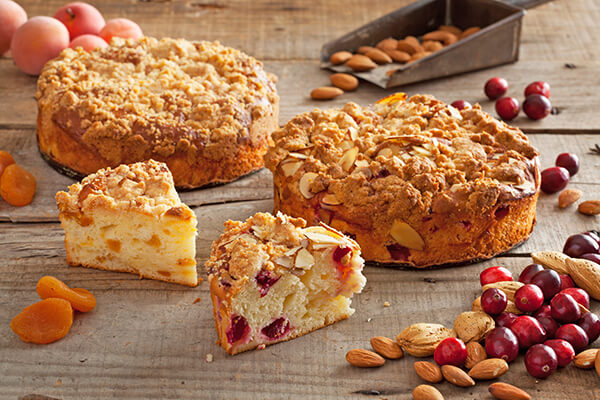 Sinking your teeth into delicious gluten-free pastries, cakes and desserts are now that much easier with our range of Danish baked goods. We strive to maintain the integrity of our gluten-free treats, which is why we use a separate designated gluten-free bakery to make our yummy desserts. We guarantee that you will love the flavor and texture of our gluten-free baked products that are filled with just as much tasty goodness as our regular pastries.
Our selection of gluten-free Danish desserts include:
Coffee Cakes: Coming in two tasty flavors, our coffee cake is the perfect accompaniment to a hot drink on a cold day or as a dessert offering for your guests. The five-inch Cranberry Almond Coffee cake is rich with sour cream making it delicious, moist and tender. This cake boasts of cranberry while giving off subtle hints of almond flavor. Alternatively, our Apricot Streusel Coffee Cake is just as delightful and rich in flavor and is an ideal treat for any time of the day. Both cakes freeze well, meaning you can indulge in a piece of these Danish desserts for days on end.
Order Gluten Free Danish Desserts Online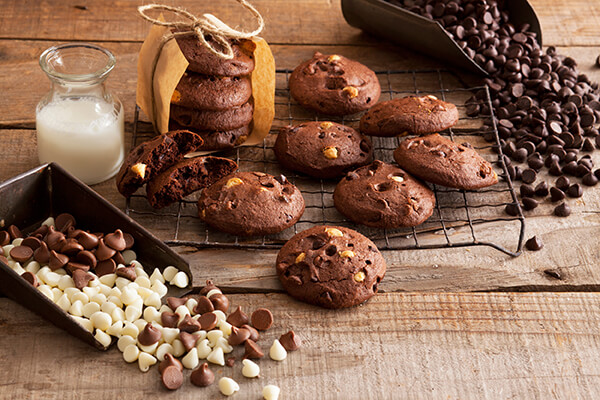 We know that sourcing excellent tasting gluten-free desserts can be hard to find, which is why we ship our baked goods across America and around the world. Our family is passionate about sharing in the good life through a taste of happiness one slice at a time, and we believe that everyone deserves the opportunity to enjoy this concept regardless of their dietary requirements. You can easily order your gluten free Danish desserts online and know that we ensure to maintain the integrity of the bakery items. Our baked goods freeze well and it's our family's guarantee that it arrives in the best condition, just like it does in our hometown of Racine.
Our bakery is built around good Danish recipes and family service. So even though you may order your baked goods online, we always strive to treat you as if you stopped in our local store. As the Danish proverb states, "The Road to a Friend's House is never long." and this is something that we truly believe in anytime you visit us in person or online. You can also have your specialty Danish treats delivered to you in time for a significant celebration with our 1 or 2-day delivery options. If you are on a gluten-free diet yet want to enjoy a slice of the sweet life, then our range of Danish cakes, cookies and brownies are perfect.