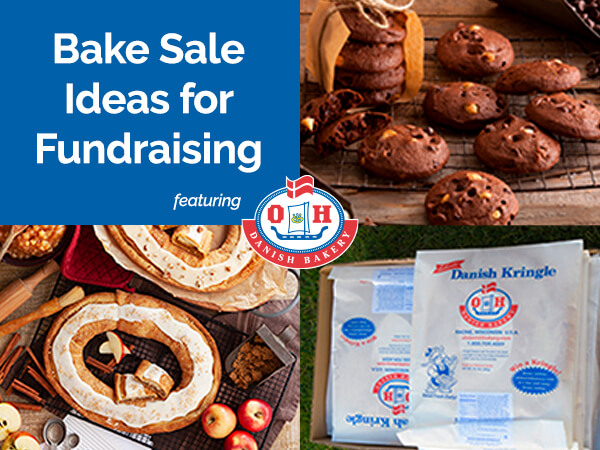 Bake Sale Ideas for Fundraising
---
By Eric Olesen - 3rd generation owner
Thursday, October 21, 2021
It's easy to see why bake sales have long been a popular way of raising funds for sports, schools, or charity groups: facing a table full of delicious home-baked treats, who can resist? You are guaranteed to draw a crowd, from the young child eyeing up the rainbow sprinkles to the mom selecting after-school treats to the grandparent ready to reminisce about the taste of childhood with every bite of a chocolate brownie. Plus, everyone loves to show their support for a good cause!
The benefit of holding a bake sale fundraiser is that it is easy to organize and can bring in cash for a cause, all for minimal effort. You are sure to make your fundraiser a sweet success with our tips and tricks for crowd-pleasing baked goods, pricing guidelines, and attention-grabbing bake sale packaging ideas. Take a look at our bake sale ideas for fundraising the next time you are planning to raise money for a good cause.
What Are The Bake Sale Items That Sell The Most?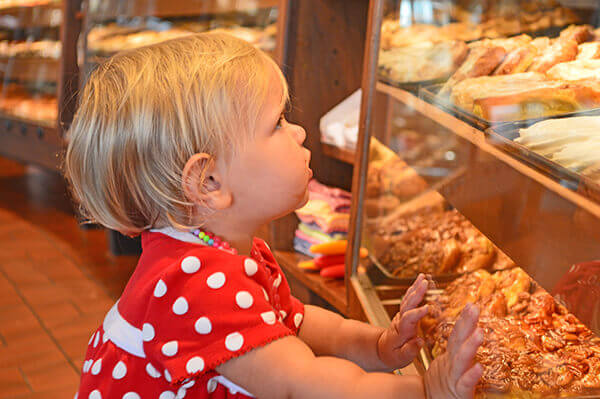 When you are volunteering at a fundraiser, the most vital question to ask is, 'what is good for a bake sale?' While you may be a kitchen whiz who barely breaks a sweat making a fancy cake with beautifully decorated frosting, a large dessert that needs to be cut into single portions on the day is not ideal for a busy bake sale. Instead, consider baked goods that are easy to serve and can be conveniently wrapped in individual packages.
Best Bake Sale Items
Whether you set up your stall at a packed sports game or bustling fair, your customers can immediately bite into these sweet delights without a fuss.
Cookies - Everyone loves a classic chocolate chip cookie, so these are sure to go down as a hot-selling treat at your fundraiser.
Brownies & Cupcakes - Brownies and cupcakes are also perfect for a bake sale as they are small and portable.
Granola, Popcorn & Candy - For a bit of variety, you could also sell appealing jars of granola, homemade candy brittle, and bags of scrumptious caramel or colored popcorn.
Kringle - We know that our decadent, tender Kringle pastry is guaranteed to be a winner on bake sale day, and it will help you stand out from the crowd. We handle all the baking so you can focus on organizing the best bake sale in town!
As third-generation bakery owners, we love to support local charities and fundraisers by helping you to raise some dough with our award-winning Kringle. You can opt to sell your favorite flavor or let your customers choose from our most popular fillings.
We make our Kringles fresh daily using the finest ingredients and they taste just as good thawed from frozen as they do fresh, which makes them an ideal mouthwatering treat at your bake sale.
How to Price Baked Goods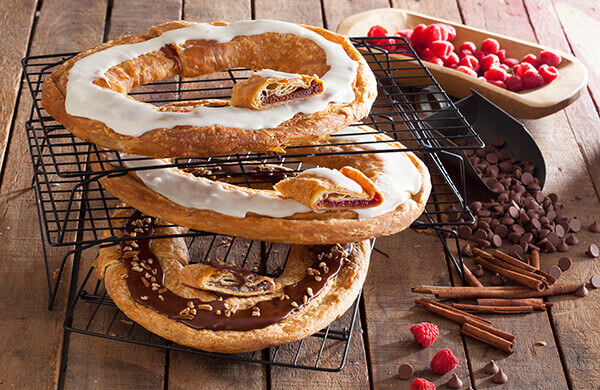 Once your tasty table of treats has drawn in customers, make sure that your prices are affordable so that everyone can purchase some yummy baked goods. You can get an idea for pricing by checking out how much cookies and muffins sell for at your local bakery-price your items comparably.
Ensure that you have a selection of different-valued items starting at $1 to cater to different budgets. You can also get creative by pricing your baked goods in groups—for example, selling three cookies for $2 or pricing your cupcakes at $2 each or three for $5. Gift packages that contain a mix of treats, such as a cookie, a coffee cake, and a Kringle, can cater to those who want to try a little of everything or can't decide what to buy.
How to Package Baked Goods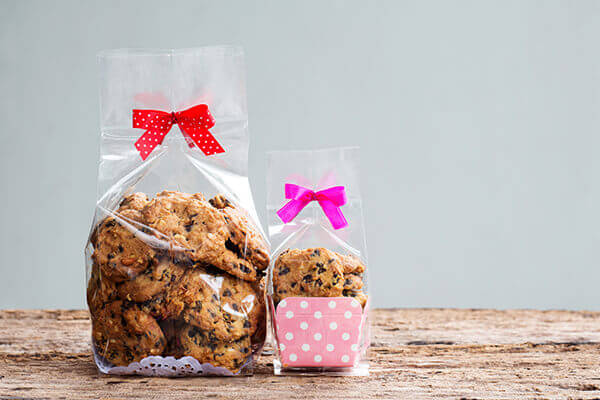 Treats that are a delight to the eye are sure to impress, and attractive packaging could be the special touch that brings more customers to your baked goods. Whether you use plastic wrap, cellophane, or a cardboard box to sell your items, consider dressing up your treats with these bake sale packaging ideas to make them more appealing.
Team Colors & Ribbons - If you are doing a school or sports fundraiser, use decorative ribbon and a card that matches the team colors. A cohesive look for your stall indicates that you have taken the time and effort to create a well-thought-out experience.
Cellophane - We suggest individually wrapping your cookies and cupcakes in clear cellophane. It is the perfect way to showcase your delightful treats, especially if volunteers took the time to decorate them with delicious frosting. This approach also means that customers can pick up and carry away their favorite items, hassle-free.
Paper Plates - You can place brownies or slices that have a soft center on cardboard or paper plates before wrapping in cellophane. This packaging ensures that the slice will keep its shape and still look good enough to eat. Paper plates or a card that matches your theme is another ideal way to infuse color into your stall and highlight your items.
Custom Labels - Pretty labels can make your table look radiant and professional, and help your customers understand which cookies, cupcakes, and Kringle flavors you are selling. You can also display prices and ingredients on labels, which are ideal when your stall is extremely busy so that you won't have to juggle making sales and answering questions.
Additional Tips & Bake Sale Ideas for Fundraising
While you may think that putting your best items out first is the way to go, by making your full variety of baked goods available throughout the event, you will keep your table interesting-looking and appealing. You don't want to give the illusion that all your best items are already sold. However, when you sell our delicious, light, buttery, and flaky Kringles at your fundraiser, you won't be surprised when they sell out fast!
Just as bake sales remain a fundraising favorite, our Kringle pastries remain a time-honored favorite treat. We think that they are the perfect addition to your next money-raising event. Contact us to find out how our talented bakers can make your bake sale fundraiser extra delicious with our Kringles and other Danish-inspired pastries.