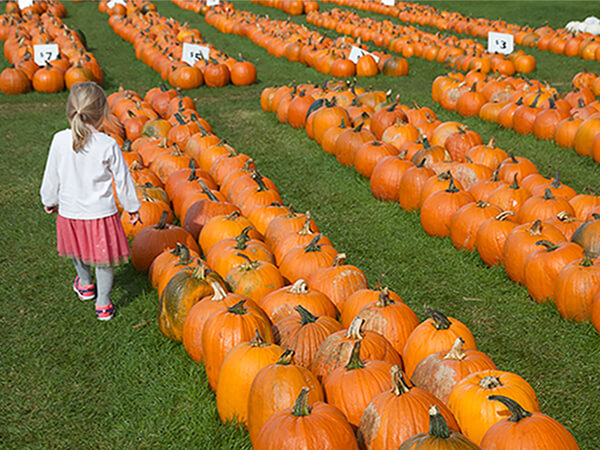 Fall, Apples and Pumpkins: Why They're a Match Made in Heaven
---
By Eric Olesen - 3rd generation owner
Sunday, September 12, 2021
We love watching the magical transition to the fall season in Wisconsin. Bright oranges and crimson reds dot the trees, and a crisp breeze makes us long for a hot cup of cider. It shouldn't come as a surprise that we love fall fruits!
We look forward to freshly harvested apples at our farmers market and finding the biggest and roundest pumpkins in the patch every year to make some of our absolute favorite fall cake flavors. You can find the best apple and pumpkin desserts to enjoy this fall with our selection of delicious cakes and pastries.
Relish the Sweet Taste of Apples this Fall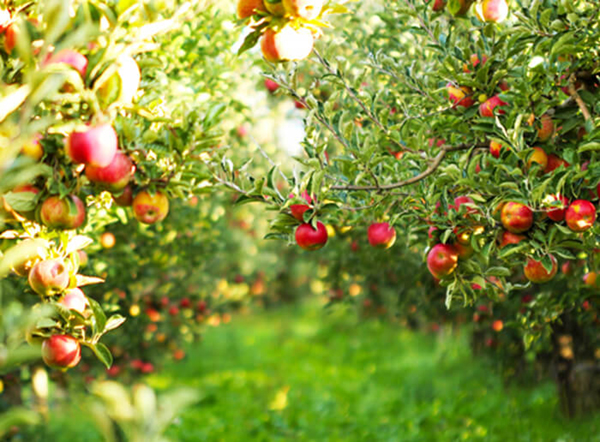 We source apples from right here in the United States, where over 11.4 billion pounds of apples grow each year! While many farms are still family-owned and operated after decades in business, apples themselves have a much longer history. In fact, there's evidence that people have been eating apples since 6500 BC! With about 100 different varieties grown commercially across 8,000 orchards, Washington, New York, and Michigan are the top three largest apple producers in the country, thriving due to the combination of nutrient-rich soil, an abundance of freshwater sources and the humid continental climate. From the tart Northern Spy (a favorite of bakers everywhere!) to the crispy-sweet Gala, there are so many delicious apples to find at your next trip to the orchard — it usually ends with bringing more than a bushel home!
Crisp and juicy apples are the star in this favored seasonal apple pastry. The delicious combination of apple sprinkled with cinnamon and toffee bits, topped with creamy icing and more toffee bits means you won't want to put it down!
The Danish Apple Layer cake is our homage to the traditional apple cakes of our homeland. We mix chunks of apple into our cinnamon cake and then layer it with generous helpings of apple cinnamon and caramel buttercream for an iconic fall flavor. With vanilla buttercream and a hand-decorated apple design, it's almost too beautiful to eat!
A truly crowd-pleasing apple pastry! Freshly harvested apples are lightly sprinkled with cinnamon to make our classic scratch-made filling that has continued to delight our customers all year round.
Layers of cinnamon in a ring of apple filling, all nestled inside our Danish pastry, is only the beginning of this coffee cake. We top everything with a crumbly streusel and creamy icing that adds just the right amount of texture and sweetness. We especially like warming this treat up and serving it with coffee on cool fall mornings.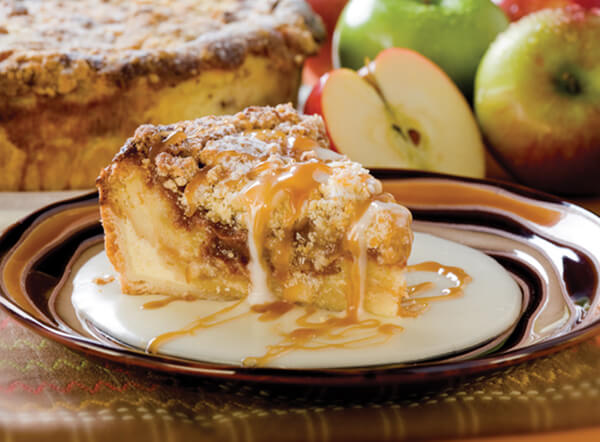 We handcraft our crust before filling it with pieces of our traditional Danish pastry (soaked in vanilla egg custard), freshly harvested apples, cinnamon and a sweet butter streusel. This treat only improves when warmed up, and we've been known to pour on the caramel sauce and add a scoop of ice cream or two!
Warm Up With a Pumpkin Dessert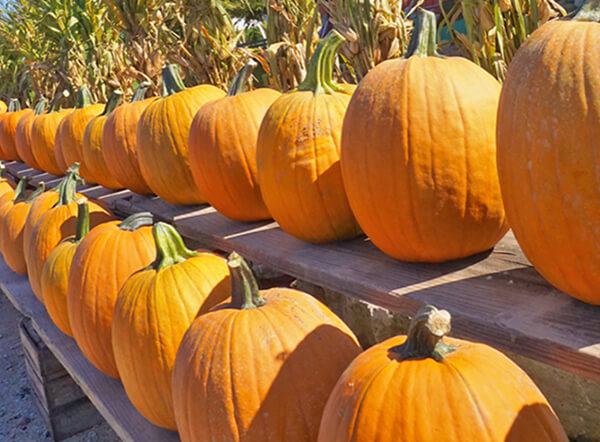 While pumpkins have been part of American cooking since around the late 1600s, they likely got their start in Central American baking 7,500 years ago. Pumpkins were one of the first crops grown for food as their solid construction and thick flesh made them ideal for storing in the winter. Pumpkin pie quickly became a staple of the holidays in the 1800s when sweetened pumpkin recipes rose to popularity. We love the rich sweetness of a creamy pumpkin pie or hearty pumpkin loaf, and used those as the inspiration for our own decadent fall treats!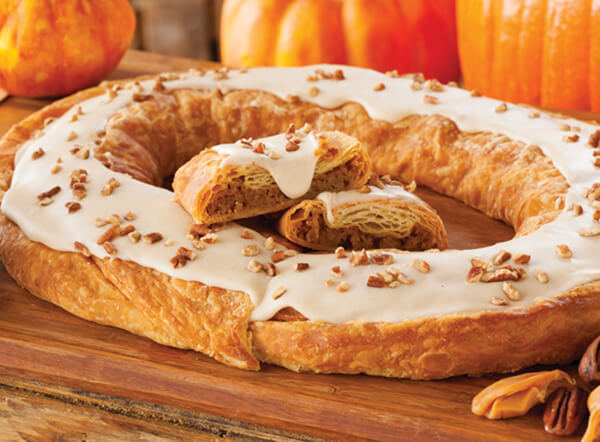 First, we blend pumpkin, caramel and spices, then top everything with our signature icing and fancy pecans. The perfect levels of sweet and crunchy make this pumpkin pastry unforgettable!
Smooth and moist, our Pumpkin Crown Cake makes a delicious breakfast or dessert for chilly fall days. A drizzle of icing, butter brown sugar glaze and fancy pecans perfectly complements the savory spice of the pumpkin. You'll want to pour yourself some coffee and warm this crown cake up for a cozy fall treat!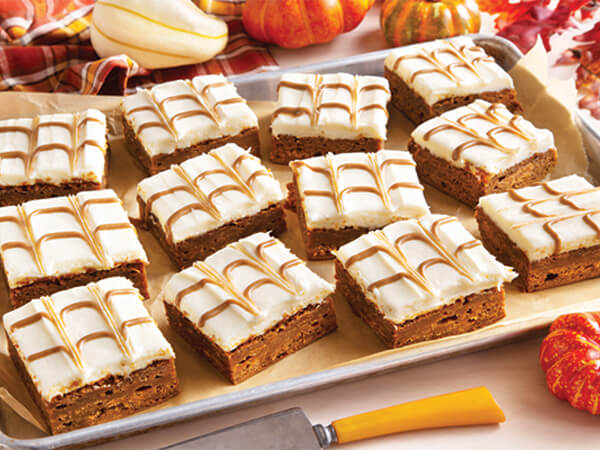 These moist and flavorful brownies are delicious by themselves, but our famous cream cheese frosting and a drizzle of caramel take them to another level!
Get Fall Desserts from O&H Danish Bakery Delivered Straight to Your Door
Apples and pumpkins are an iconic symbol of fall, and what better way to showcase them than in a delicious, mouthwatering dessert? You can easily order your favorite apple and pumpkin desserts online from our large selection of sweet fall cakes and pastries, and our flexible shipping options mean that you can have your dessert delivered directly to your door. Take a look through our Autumn's Harvest specialties for more fall dessert ideas.