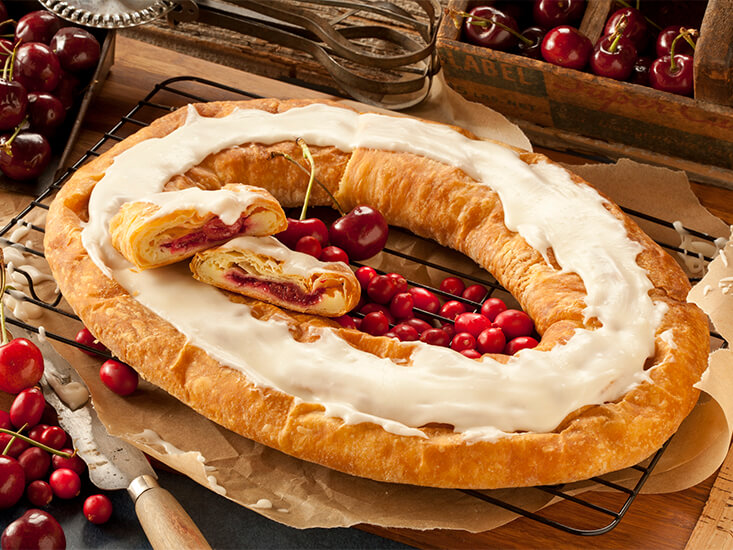 Enjoy a Tasty Pastry Every Month With Our Danish Kringle Club
---
By Eric Olesen - 3rd generation owner
Sunday, April 16, 2023
The Danish people are firm believers in living the good life and taking every opportunity to embrace hygge. Whether enjoying life's little wins, relishing in great conversations with family and friends, or celebrating special occasions, these hygge moments almost always include delicious food and drink.
At O&H Danish Bakery, we make it easy for you to add hygge to your life — by way of tasty Danish pastry. With our Kringle of the Month Club, you and yours can enjoy a popular and award-winning Kringle of your choice each and every month. Allow our delicious, pastry-brimming club to show you why Danes are some of the happiest people in the world.
Benefits of Our Kringle Club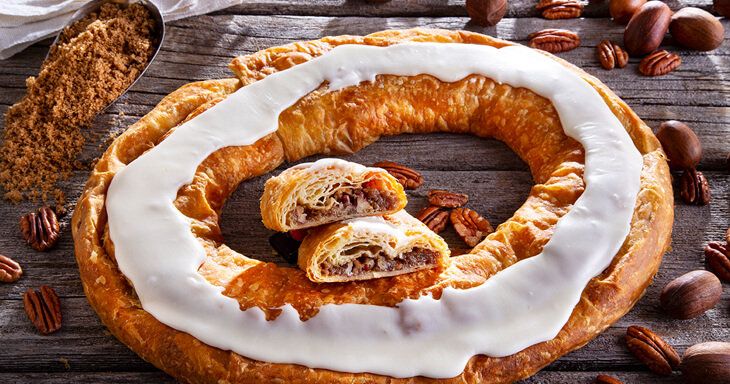 If the arrival of an authentic, buttery, crispy, and flavorful pastry at your doorstep every four weeks isn't reason enough to join our Kringle of the Month Club, then allow us to elaborate. Our Kringles make for the perfect addition to any brunch, lunch, or supper. Of course, no meal is required to enjoy a slice of happiness, so dig in whenever you want to add a little hygge to your day.
Our Kringles store well in the freezer, too; just thaw them out in the fridge or at room temperature, then simply cut off a slice and save the rest for another hunger pang. However, with our range of delicious Kringle flavors, we understand if that pastry doesn't see another sunrise.
You can readily select a Kringle delivery for three, six, nine, or twelve months. Choose your monthly flavors when ordering, and then sit back, relax, and anticipate that delivery. Our O&H Danish Bakery everyday Kringle favorites and exceptional monthly delivery ensure you will have a tasty dessert on hand for life's unexpected celebrations or when you need something to take into the office at the last minute.
Everyone can take advantage of an O&H Kringle from our Wisconsin bakery, as our monthly club makes for the perfect gift. This pastry delivery is the ideal birthday or Christmas present for the person who has everything, as well as family and friends who live across the country.
How It Works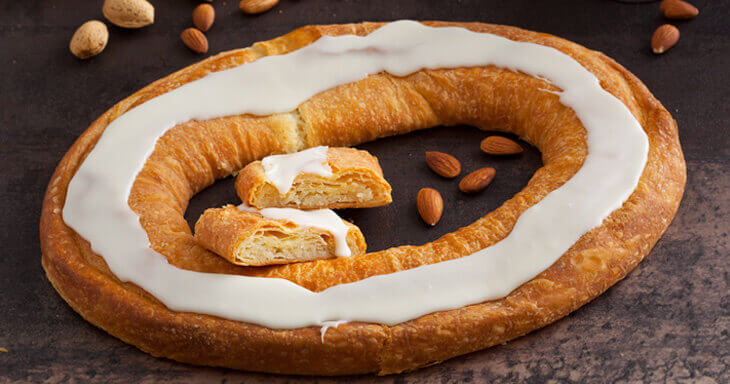 Whether you want to choose a Kringle flavor every month or opt for our preset seasonal fillings, we know you'll love receiving every delivery. We send our club Kringles out for delivery on the first Tuesday of every month, so you'll receive them by Thursday the same week. However, for your first delivery, you may choose a few additional dates to receive your order. We provide two delivery options: sending the Kringle to yourself or someone else. Because family and friends always deserve a special gift.
Choose Your Own Kringle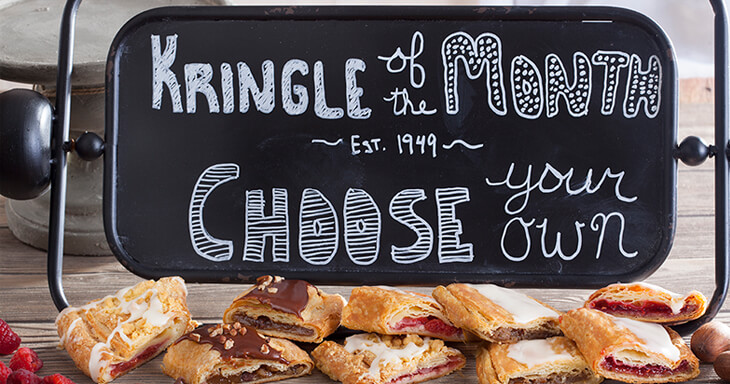 The choose-your-own-Kringle option allows you to curate your pastry order to your taste with the flavors you want to receive every month. For instance, you can create a monthly cheesecake order with our delicious Cream Cheesecake Kringle, alternate between your two favorite flavors, or taste a different filling with every delivery. We offer three-, six-, and twelve-month options, so you can select the best time frame for your budget (note that the prices include delivery costs). The beauty of this option is that the choice of Kringle flavor is entirely yours.
Preset Seasonal Kringle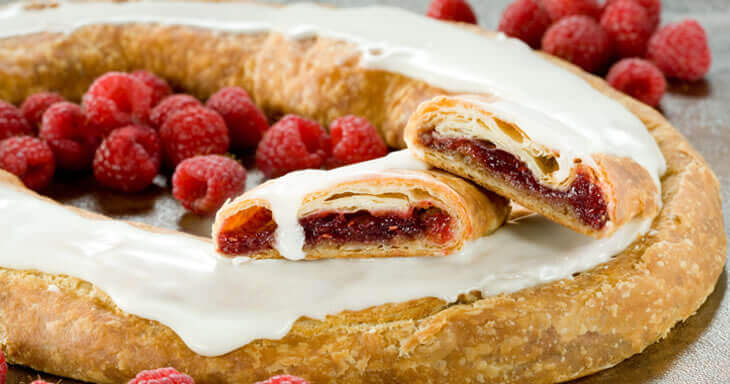 Our preset-seasonal-flavor option takes the guesswork out of deciding which fillings to choose, as we will deliver a delicious Kringle each month that beautifully complements the current season. You'll feel refreshed with our Cherry, Almond, and Raspberry fillings for the summer months, and get a slice of comfort with our Apple, Pumpkin Caramel, and Cranberry Kringles in the fall. Warm up in winter with Pecan, Cream Cheesecake, and our famous Turtle Kringle before welcoming the spring season with our Wisconsin, Cinnamon Roll, and Wild Blueberry pastries.
Order Your Danish Kringle of the Month Package for Delivery
Once you decide on the ideal delivery for your Kringle of the Month Club subscription, you can set up your order online in one sitting. Tell us whether the order is for you or a friend, which flavors you want to receive each month, and then sit back and wait for your first delivery.
If you have any questions, please contact our friendly team.