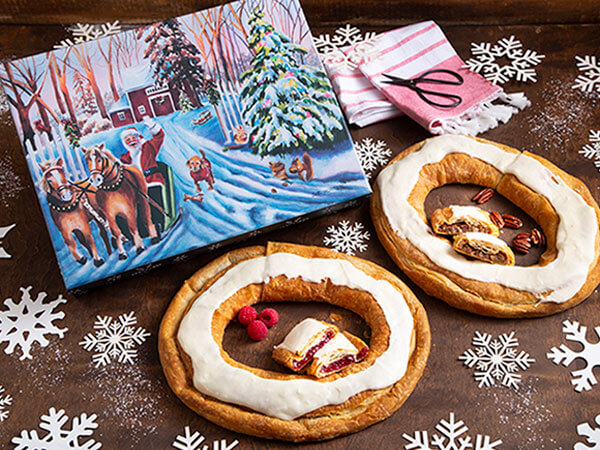 O&H Danish Bakery Gift Ideas for the Holidays
---
By Eric Olesen - 3rd generation owner
Sunday, December 19, 2021
Whether you start your Christmas shopping months in advance, or you scramble for the perfect last-minute presents, one thing is for sure! you're looking for Christmas baked goods gift ideas that show the special people in your life that you are thinking of them this holiday season. When it's time to start thinking about what to buy for whom, there's one thing to keep in mind that everyone loves! Danish sweets! Our Danish desserts for Christmas make an ideal gift for everyone on your list, whether they are friends, family, coworkers, or clients.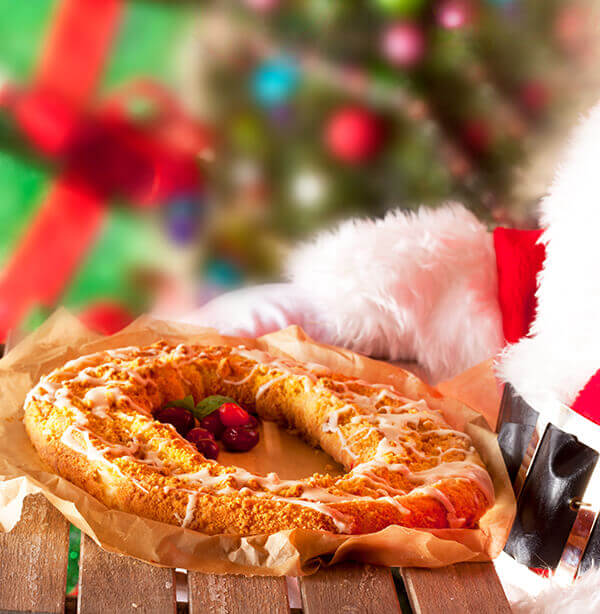 Danish bakery gifts from O&H Bakery are a great choice when you want to impress your recipient or pamper them with something they'll truly enjoy. Food and baked goods are popular Danish Christmas gift ideas for many reasons. Delicious food - such as our authentic Danish Kringle - treat the recipient to complete sensory delight, from the sweet taste to the soft, flaky texture to the irresistible aroma. The Kringle is also perfect for sharing, making it ideal for Christmas breakfast and get-togethers. The right food brings to mind happy memories of warm kitchens and friendly smiles, and we think our Kringles and other Danish sweets fit the bill to a T.
Christmas Baked Goods Gift Ideas Based on Danish Holiday Traditions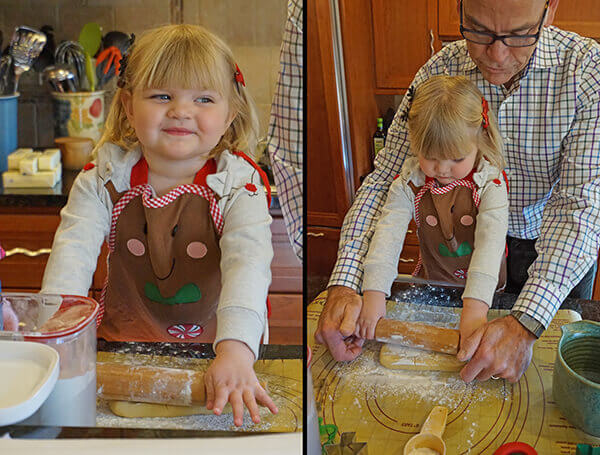 If you love Danish desserts for Christmas, then you might be interested in learning a little more about holiday traditions in Denmark - and maybe even incorporating a few of them into your celebration.
Advent wreath

Christmas in Denmark begins with the Advent wreath. Each of the four candles on the wreath is lit on the four Sundays leading up to Christmas Eve. A traditional Advent wreath is made from spruce twigs and cuttings and decorated with red berries or pinecones. Today, there are endless creative versions of these wreaths using different materials and adornments.

Christmas luncheons

Hosting a Christmas luncheon is a fun tradition for your family and friends and the perfect place to serve up old-fashioned Kringle for dessert. What else should be on your menu? If you are looking for a bit of tradition, perhaps salmon and herring, fried sausages with cabbage and beets, shrimp and lobster, roast pork and bacon with fried apples, a variety of cold cuts, Liver Pate with bacon and mushrooms, and a side of dark and white breads with butter. Don't forget the beer!

Present calendars

Danish kids receive an Advent calendar (or more than one) to count down the 24 days leading up to Christmas. Some families choose to give children 24 small gifts - one each day in December.

Christmas cards

Like many Americans, the Danish like to write Christmas cards to their family members and friends and send them with traditional Christmas seals. These cards are always handwritten for a personal touch.

Christmas tree

Families lucky enough to live near the woods often pick out and cut down their own spruce tree - traditionally a Norwegian (or common) spruce. Families often choose their tree well before Christmas and wait excitedly for the day they'll venture into the woods to retrieve it. And while most Danes buy their Christmas trees rather than cutting them down, decorating the tree is still an important tradition, using lights, garlands of national flags, miniature musical instruments, cornets with candies or fruit, and a gold or silver star right on top.

Dancing around the tree

After a large family dinner on Christmas Eve, families and friends join hands and move around the tree singing Danish carols and hymns. If there isn't enough space, then share a moment of hygge and sing carols while you reflect on the beauty of the tree and the love and warmth embodied by the holiday season. When the children have had enough singing, it's time to unwrap gifts!
When the last present has been unwrapped, it's time for coffee and dessert, which is the perfect time to serve up a traditional Danish dessert for Christmas such as Kringle.
Danish Christmas Gift Ideas & Packages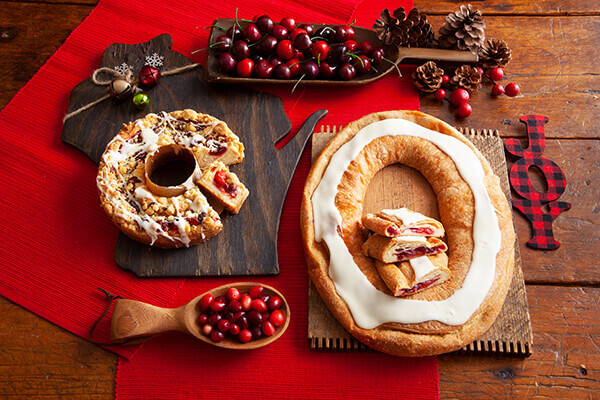 If you're looking for the perfect holiday gifts to complete your shopping list, we offer a range of Danish bakery gifts and edible gift baskets to make your shopping easy. Try our:
Hygge Gift Ideas for Christmas
At O&H Danish Bakery, Christmas is one of our favorite times of the year. That's because we believe in celebrating the good things in life. The Danish have a word - "hygge" - that means creating a warm, inviting atmosphere and enjoying the good things that life has to offer. Christmas is full of hygge, from the warm glow of candlelight to being surrounded by loved ones.
Eating and drinking is also part of this celebration of life, so we make it as pleasurable as possible by baking a variety of traditional Danish sweets every single day. Maybe the idea of hygge helps explain why Danes are some of the happiest people on earth. You can share our joy and hospitality with those around you when you share our homemade Kringle, coffee cakes, cookies, and other desserts. We wish you and yours a very happy holiday season.