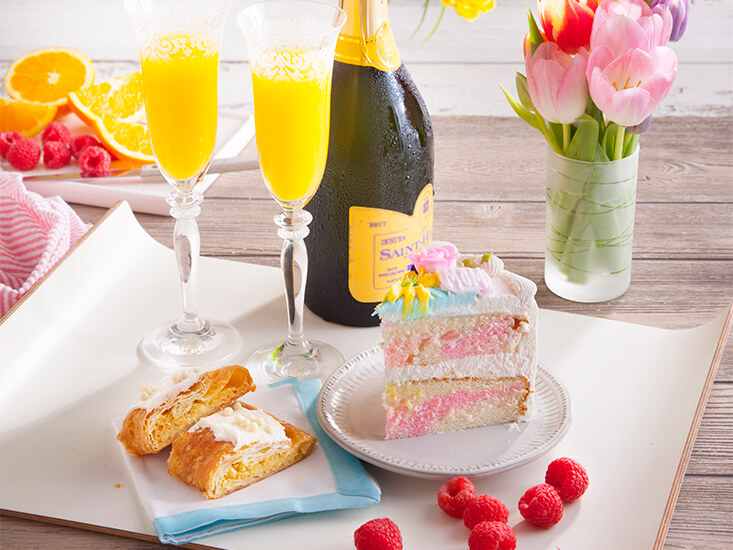 Celebrate Mother's Day With O&H Danish Desserts
---
By Eric Olesen - 3rd generation owner
Sunday, April 9, 2023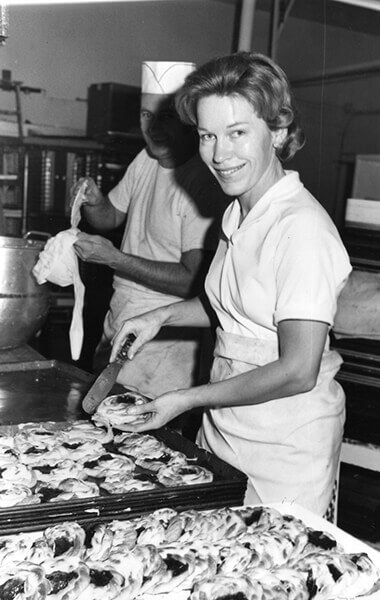 Mother's Day is dedicated to celebrating the most important woman in your life. Let her know just how much she means to you by planning a Mother's Day to remember. From breakfast in bed to a backyard garden party, a DIY spa day to a weekend getaway, or a flower delivery to Mother's Day brunch, there are endless ways to honor Mom and show your appreciation for everything she's done.
Regardless of what you're planning for the day, you can make your celebration even sweeter with a delicious Mother's Day cake or Kringle from our bakery. We create each pastry with love and the finest ingredients, because every mom deserves only the best that life has to offer.
Raspberry Heart Kringle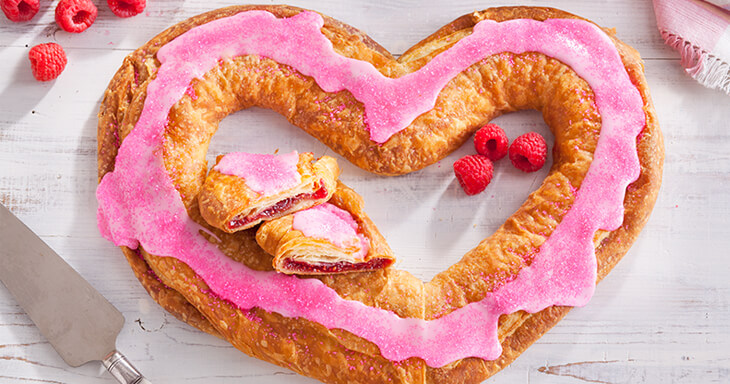 What says love more readily than a heart-shaped Kringle on Mother's Day morning? Our Mother's Day Raspberry Heart Shaped Kringle is one of our best Mother's Day desserts, as it doesn't just symbolize the love we receive from our mothers, the heart is also a symbol of the good life in Denmark. It represents the warm and cozy feelings of hygge, which Mom embodies. As for how it tastes? We fill our flaky pastry with ruby red raspberry filling and top it with sweet icing and pink sugar. It's sweet, tangy, and just divine.
Mimosa Kringle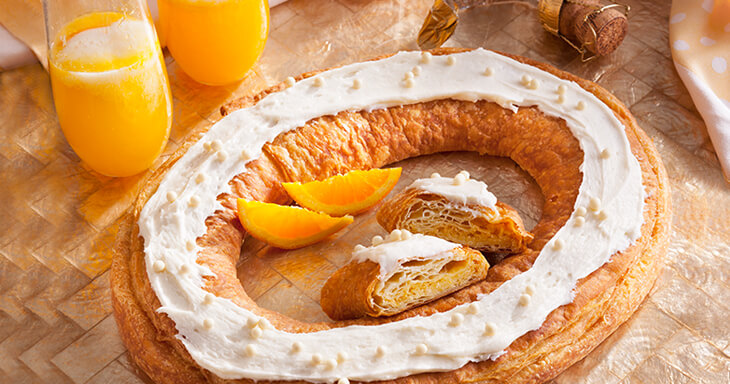 Wondering if there are any Mother's Day desserts you can enjoy any time of day? Surprise Mom with our Mimosa Kringle. We fill this sweet pastry with our signature orange filling, and then top it with Champagne-flavored frosting and white chocolate pearls. Trust us: There's nothing better to serve at brunch than this fabulous take on the classic mimosa.
Mother's Day Tea Cake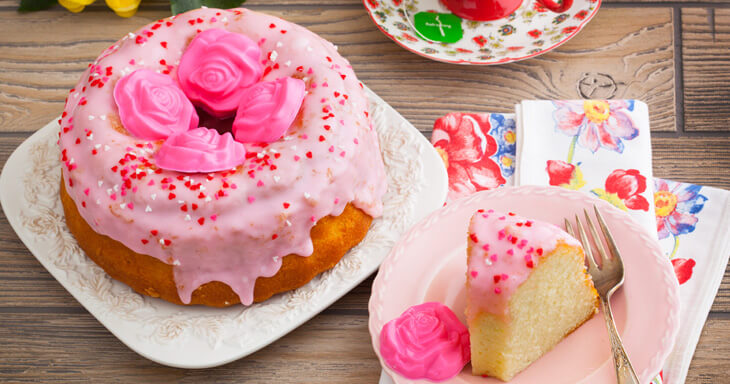 For Mother's Day cake ideas that are sure to please, look no further than our tea cakes. We start with our smooth and creamy Copenhagen cake, then top it with pastel pink icing and heart-shaped sprinkles, only to be garnished with four beautiful pink chocolate roses. When your mother swoons over her first bite, you'll know we've done our homework on mastering the best-tasting desserts.
Petits Fours for Mom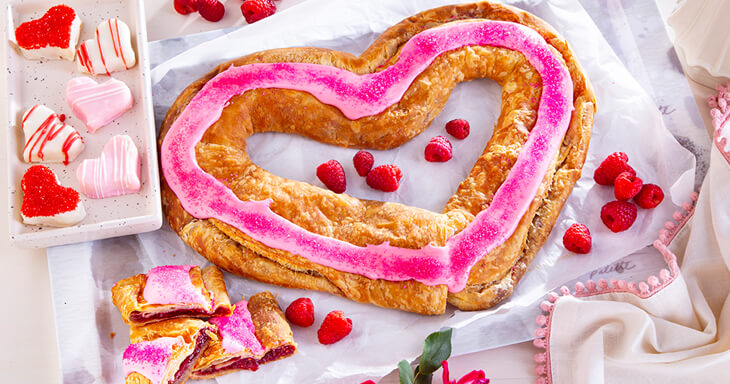 For more Mother's Day dessert ideas to spoil your mom and show her how special and unique she is, our Sweet Treats for Mom package is perfect. We include our Mother's Day Raspberry Heart Kringle and our hand-dipped, heart-shaped petits fours for a sweet surprise she'll love.
Lemon Crown Cake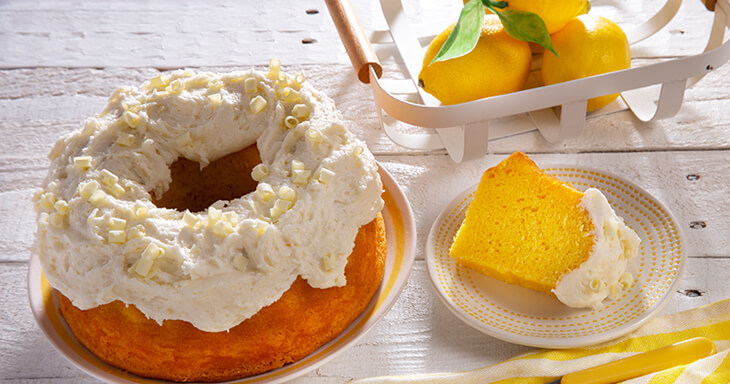 Finding ways to celebrate Mom is easier than you might think. Gifting her a thoughtful card, offering her a big bear hug, or just showering her with Mother's Day desserts are simple ways to show your gratitude and love. Luckily, we have you covered in the dessert department. Our sweet and moist Lemon Crown Cake, paired with a delicious cup of coffee, cream, and fresh berries, will make for the best Mother's Day.
Raspberry Lemonade Mousse Cake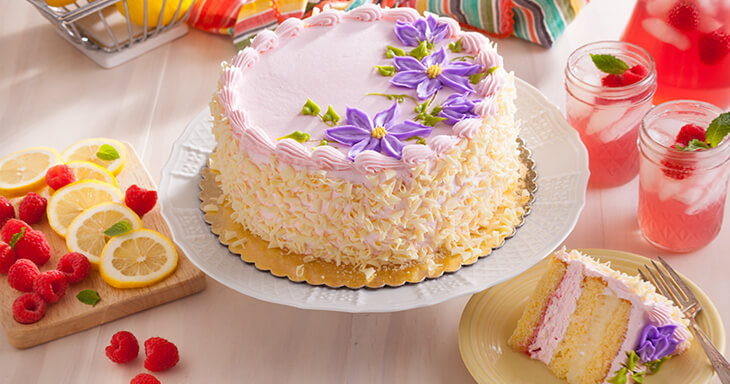 If you're wanting to impress the woman who always followed dinner with her scratch-made desserts, our Raspberry Lemonade Mousse Cake is the showstopper you're after. We layer our lemon yellow cake with generous servings of lemon custard and raspberry mousse. Our talented bakers then carefully hand-decorate the whole thing with smooth and creamy frosting for a beautiful and tasty dessert. It's no surprise we have customers who come back year after year for this cake. It's just that good.
Other Ways to Celebrate Mom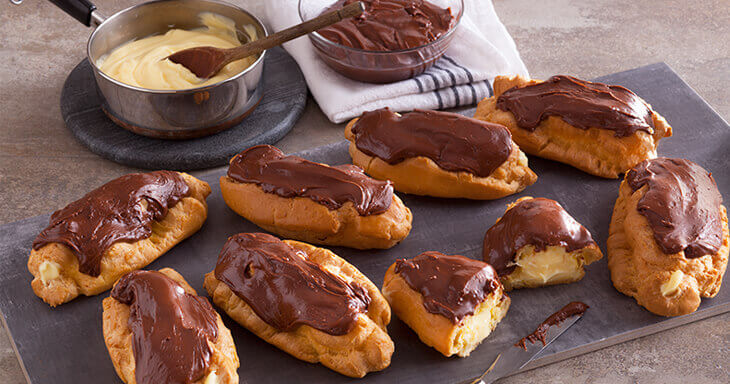 Elevate a Mother's Day brunch with a Kringle or coffee cake, pair Mom's favorite flowers with a bouquet of sweet treats, or give the gift of quiet time with a pack of Gokstad Premium Coffee and a good book. If Mom is a movie buff, you can even set up a movie marathon day with her favorite films coupled with a cast of award-worthy bread pudding and pastry desserts.
Mother's Day Desserts from O&H Danish Bakery Delivered Straight to Mom's Door
Whether you follow a long-standing family tradition or you want new ideas for how to surprise your mom this Mother's Day, desserts and recipes from our Danish bakery are sure to make her feel special.
Let our scratch-made bakery be part of your Mother's Day celebration as we provide the highest-quality cakes and pastries for her special day. Place your order now!