Picnic Appropriate Desserts
---
By Eric Olesen - 3rd generation owner
Friday, July 30, 2021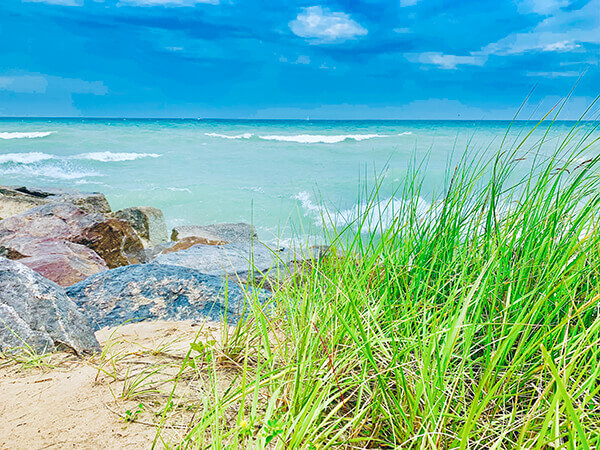 Summertime means getting outdoors, relishing the warmer temperatures, exploring nature and enjoying the company of those you love. It also means hunting down your beloved picnic basket and filling it with your favorite selection of foods and desserts. For us a picnic is nowhere near complete, unless you include delicious portable desserts that are perfect for your outing. While you dust off your picnic basket and plan your menu, careful consideration should be put into the ideal sweet delight as there is nothing more disappointing than soggy or ruined picnic desserts.
While some sweets are off the list of summer and travel-friendly picnic desserts, many other treats will equally satisfy your sweet tooth and round out your food selection beautifully. Classic picnic desserts that don't need refrigeration such as pastries, cakes and cookies are the ideal go-to option. You can bake them the day before your picnic, and they will still taste fresh and flavorful.
Our Favorite Portable Picnic Desserts
Whether you're picnicking at the beach, lakefront, park, or in your backyard, select a portable dessert that is easy to transport, gives generous portions and tastes delicious. With our family, the grandkids and kids always enjoy finding a nice spot to enjoy a beautiful day. We like to get a variety of items to satisfy everyone's taste buds!
Cookies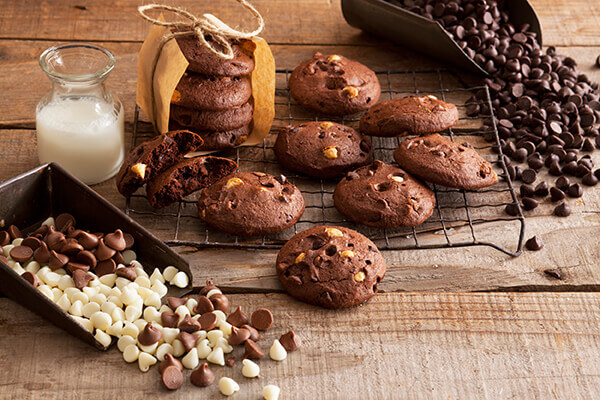 Everyone loves a traditional chocolate or chocolate chip cookie, so these are sure to go down a treat. You can make your picnic cookies the day before or even have some cooked and frozen that you can throw into your picnic basket at the last minute. They will defrost on the way to your destination and be ready to eat when you get a sweet craving. If you happen to be in the Racine area, you can even pick up a selection of our delicious triple chocolate cookies on the way. Our mouthwatering cookies with dark, milk and white chocolate pieces are gluten-free, so everyone can enjoy a delightful bite.
Brownies
Brownies are also another great alternative to cookies as they provide you with a thick, chewy and chocolaty treat. Portion out your brownies and wrap in plastic wrap and place in an airtight container for an easy, on-the-go treat.
Picnic Cakes
If you can't resist a good cake for a picnic dessert then opt for ones that don't need refrigeration. Danish Crown, Dream and Coffee cakes are perfect for meeting these criteria, and our wide selection of flavors means you can have a different cake at every summer picnic gathering. The generous portions mean you can cut enough slices for everyone, making our cakes the perfect crowd-pleasing dessert, then sit back and appreciate the fine tastes of fruit, almond, vanilla, or cinnamon. If chocolate is more to your liking, you can order our delicious bread pudding style Dark Chocolate Croissant Pie that will have your picnic partners wanting more.
Fruit Skewers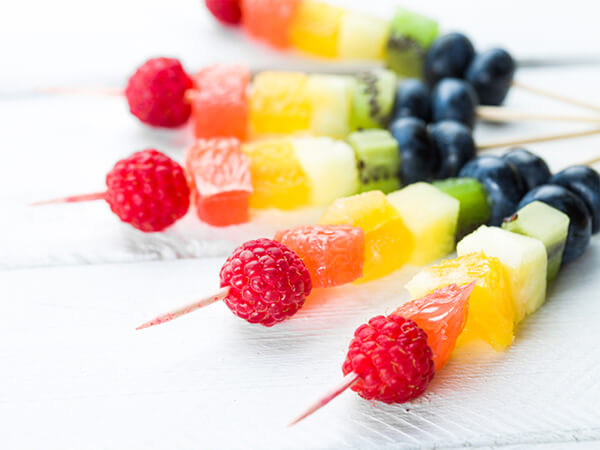 Looking for a healthier dessert to pack for your next picnic? Grab some of your favorite summer fruits, cut into bite-sized pieces, and thread onto wooden skewers for a perfectly portable treat. Some of our favorite summer flavors include cherry, peach, and raspberry.
Kringles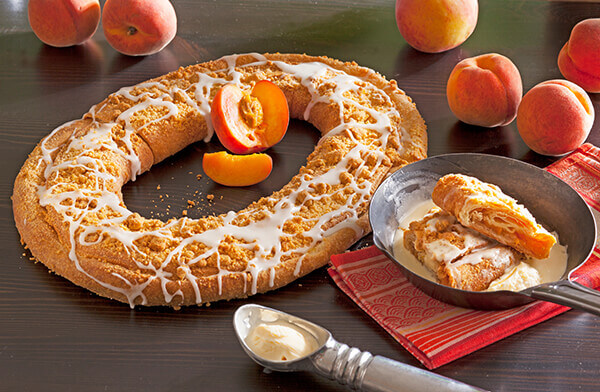 As far as summer desserts go, nothing beats our tender Kringle. Made with sweet naturally ripened fruit and the finest ingredients from around the world, your mouth will be watering in anticipation before you take your first bite. From indulgent and flavorful peaches to the juicy cherry and deep flavor of wild blueberries, our Kringles are the perfect sweet treat to top off your delicious picnic feast. We carefully craft our decadent, flaky, rich and buttery 36-layer pastry over three consecutive days and add generous servings of our homemade fillings. With more than thirteen delectable flavors to choose from, you are sure to find a favorite. You can order a selection of Kringles at the start of summer and freeze until the perfect picnic day arrives.
Order Your Picnic Desserts Online from O&H Bakery
We know that much preparation goes into creating a tasty picnic basket which is why our talented bakers produce a selection of delicious pastries and sweets that taste yummy and will save you time when planning your next picnic. Our Danish cakes and pastries freeze perfectly so you can order in advance and have an assortment on hand or, if you're not too far from the Racine area, stop in at one of our bakeries on the way. Our friendly staff dedicate themselves to helping our customers discover the perfect dessert for any occasion, and a summer picnic is no different. Reach out to us with any questions or place your order for a delicious picnic-perfect dessert.