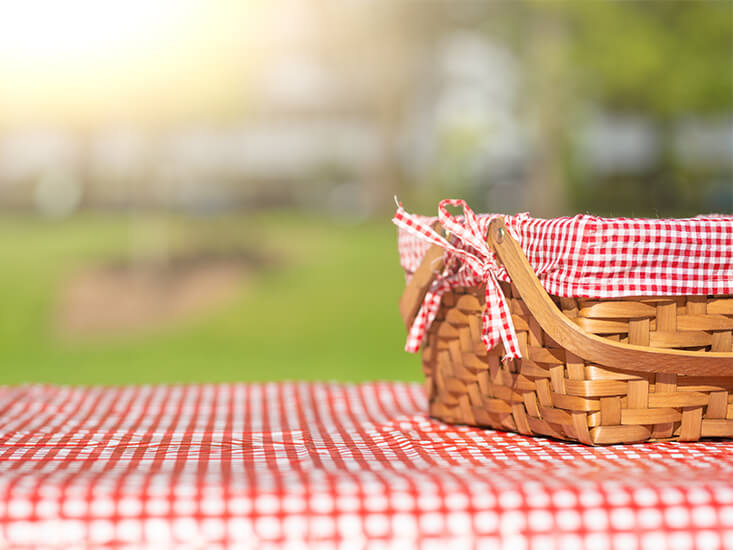 Best Dessert Ideas for a Picnic
---
By Eric Olesen - 3rd generation owner
Monday, July 31, 2023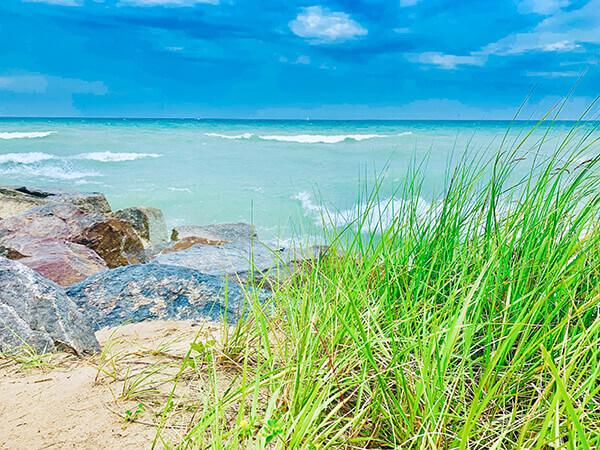 Summertime means relishing warmer temperatures, exploring nature, and enjoying good company. It also means digging out that beloved picnic basket and filling it with the most amazing bites. For us, a summer picnic is never complete without something sweet. Lucky for every alfresco adventure, O&H Danish Bakery has the very best picnic desserts.
When planning the menu for your next outing, take care when it comes to the final course. Classic picnic foods that don't need refrigeration, such as pastries, cakes, and cookies, are ideal. If you are going the from-scratch route, just bake your picnic dessert recipes the night before your get-together so they're fresh and flavorful the day of. And if you'd rather O&H do the heavy lifting, give our case of sweet delights below a gander. You'll find plenty of travel-friendly desserts that will satisfy every sweet tooth. Trust us, there's not a soggy sponge or melted disaster in sight.
Our Favorite Portable Picnic Desserts
Whether you're picnicking at the beach, lakefront, park, or your backyard, you want easy-to-transport desserts that offer generous portions and taste delicious. It's also a good idea to get a variety of items to satisfy everyone's taste buds.
Cookies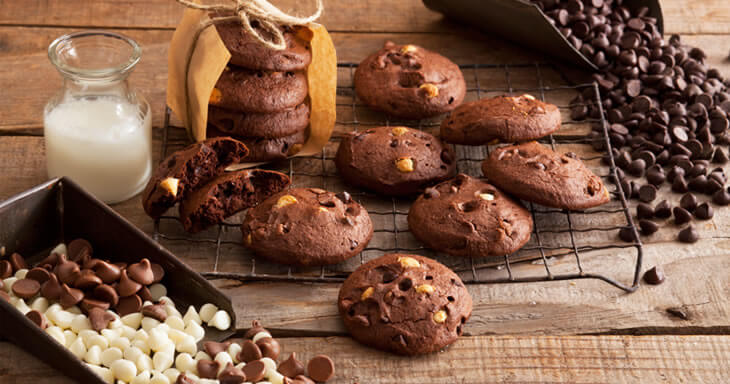 For picnic dessert ideas everyone will love, traditional chocolate or chocolate chip cookies are sure to go down well. You can make your picnic cookies the day before or pick up a selection of our indulgent Triple Chocolate Cookies on the way. Our mouthwatering cookies with dark, milk, and white chocolate chips are gluten-free, so everyone can enjoy a delightful bite.
Brownies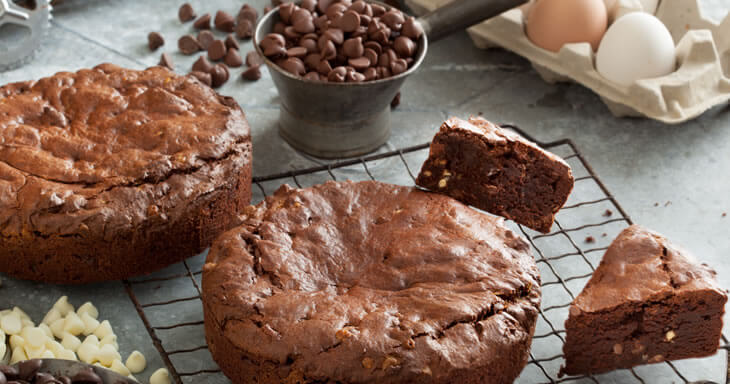 A great alternative to cookies, brownies also make for good picnic desserts. Our thick and chewy Gluten-Free Triple Chocolate Brownies are tasty and easily portable treats. You can portion out your brownies, enclose them in plastic wrap, and arrange them in an airtight container for easy picnic desserts to hand out on the go. For an extra layer of deliciousness, try our Valhalla Brownies, which feature a layer of smooth caramel and are frosted with either fudge or vanilla bean icing.
Picnic Cakes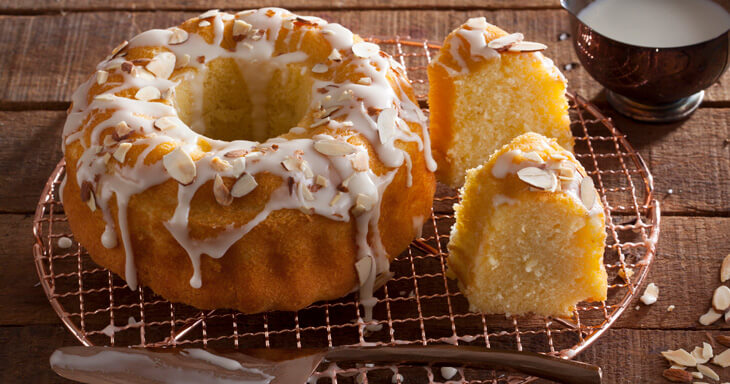 If you can't resist a good cake, opt for one that can withstand a little heat; picnic desserts that don't need refrigeration is the goal here. Our Danish Crown Cakes and Danish Coffee Cakes are perfect for meeting these criteria, and our wide selection of flavors means you can have a different cake at every summer picnic gathering.
Generous servings make our cakes the perfect crowd-pleasing desserts. You can cut enough slices for everyone, then sit back and appreciate the fine tastes of fruit, almond, vanilla, or cinnamon. Love the icing on the cake? Order one of our Layer Cakes, bolstered with rows of filling and enveloped in finger-licking frosting.
Fruit Skewers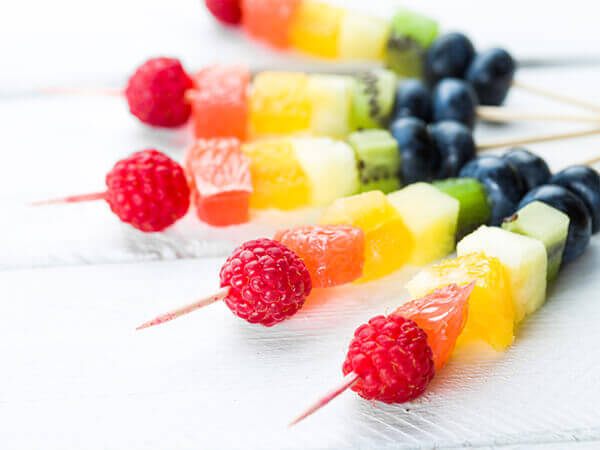 If healthier desserts are on the menu, pretty fruit skewers are always a winner. Just grab some of your favorite summer fruits, cut them into bite-sized pieces, and thread them onto wooden skewers for a perfectly portable treat. Some of our favorite summer flavors include cherry, peach, and raspberry.
Kringle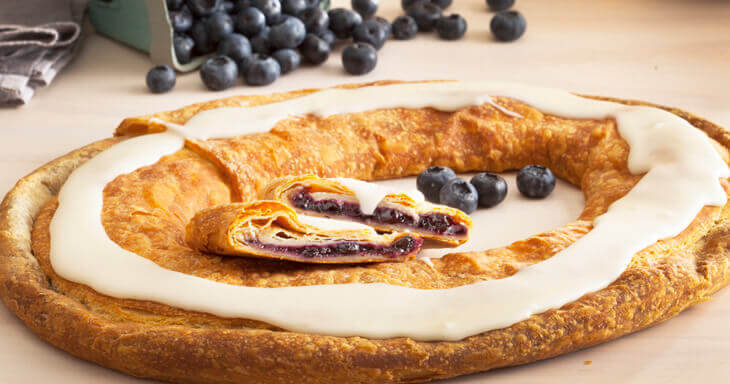 As far as summer picnic desserts go, nothing beats our flaky, award-winning Kringle. Made with sweet, naturally ripened fruit and the finest ingredients from around the world, they will have your mouth watering in anticipation of that first bite. From indulgent and flavorful peaches, to plump and juicy cherries, to vibrant and wild blueberries, our Kringle is the perfect picnic dessert for a crowd.
With more than 13 delectable flavors — shout-out to our seasonal, creamy, orange-filled Wisconsin Sunset Kringle — you are sure to find a favorite. Pro tip: Order a selection of Kringle at the start of summer and freeze them until the perfect picnic day arrives.
Order Your Picnic Desserts Online From O&H Danish Bakery
Much preparation goes into curating a tasty picnic basket. Let our talented bakers save you time planning your next picnic with these delicious pastries and sweets. Our Danish cakes and pastries freeze really well, so you can always order in advance and have an assortment of tasty treats on hand. If you're not too far from the Racine area, you can also just stop in at one of our bakeries on the way. Our friendly staff dedicate themselves to helping our customers discover the perfect desserts for picnics. Reach out to us with any questions or to place your order online.