Desserts to Gift your Gluten-Free Friends
---
By Eric Olesen - 3rd generation owner
Saturday, September 19, 2020
Is there anything better than receiving a special dessert from a friend or a loved one on a special occasion? While mouthwatering desserts are usually a welcome treat, it's important to remember that many people have dietary restrictions that prevent them from indulging in traditional desserts. But we're Danish and we want everyone to experience delicious pastries! Our items are guaranteed to ensure that the quality and flavor are never compromised and we make all of our gluten free treats taste just like our traditional bakery. It's so good, you won't even know it's gluten free! With this in mind, O&H Danish Bakery has created a mix of options that allows you to send gluten-free food as a gift.
Gluten-Free Cranberry Almond/Apricot Coffee Cakes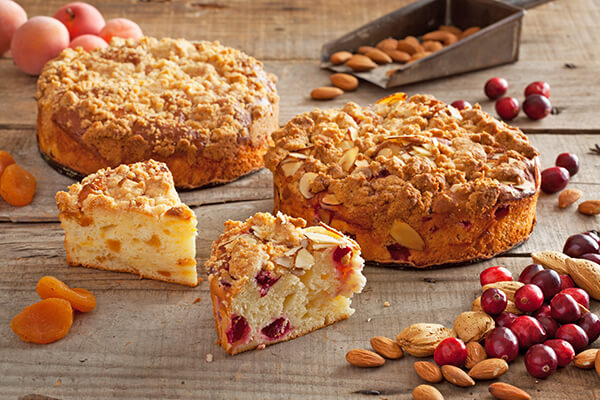 Are you looking for a treat that you can enjoy first thing in the morning or as a scrumptious dessert to round off a delicious dinner? Every coffee cake that we bake is soft and tender, which makes it the ideal snack for any time during the day. One of the best features of our coffee cake is that every morsel is soft and velvety. It uses a traditional coffee cake technique by adding sour cream into the batter for a smooth and delicious texture. Our customers are consistently conflicted as to whether our cranberry almond or apricot cake tastes better. The good news is that you don't have to choose! Each online order gets both of these! That way you can enjoy both of these lovely, rich sour cream coffee cakes.
Gluten-Free Triple Chocolate Cookies
Our unique gluten-free triple chocolate cookies will undoubtedly leave you wanting more. We make these cookies with three types of premium chocolate - including white chocolate, milk chocolate, and dark chocolate - and you're sure to experience an exquisite taste with every bite. Our customers have told us that the best way to eat these cookies is by warming them up in the microwave for a few seconds and enjoying them with a big glass of milk.
Gluten-Free Trinity Layer Cake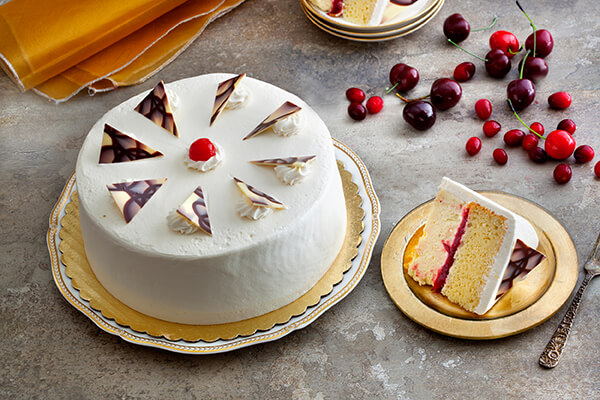 If you love to indulge in cheesecake, our gluten-free trinity layer cake is a not-to-be-missed treat. We bake this cake with not only a layer of cheesecake, but a layer of our gluten-free cake with a combination of Wisconsin cherries and cranberries in between. It's the trinity of all gluten free flavors all in one spot. This cake serves up to 15 people, which makes it an excellent choice for a family get-together.
Gluten-Free Triple Chocolate Brownies
Do you have a sweet tooth? If so, our brownies are the best gift for a gluten-free friend. The lucky recipient will receive two 6-inch triple chocolate brownies that we make using white, milk chocolate and semi-sweet chocolate chips. You can enjoy this dessert fresh out of the box or you can freeze it and eat it at a later date.
Gluten-Free Desserts from O&H Danish Bakery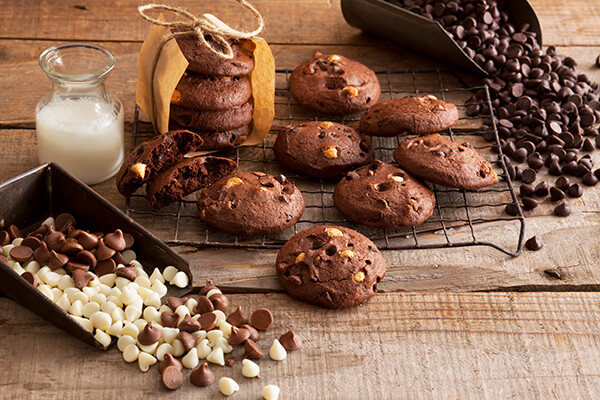 When you need a special gift for gluten-free eaters, look no further than the tasty selection of treats available at O&H Danish Bakery. We also know the importance of baking these correctly which is why we take great care and bake these at a completely separate bakery than our other pastries, ensuring that we are free from other flours and allergens. Once you do decide, you just pick the date you want to send and deliver and we'll take care of the rest. Would you like to spend a special note along with your gift? Just let us know, and we will include a personalized message in the box! Send us a message today through our contact page for more information about how to coordinate your gluten-free gifts, delivered with no fuss.