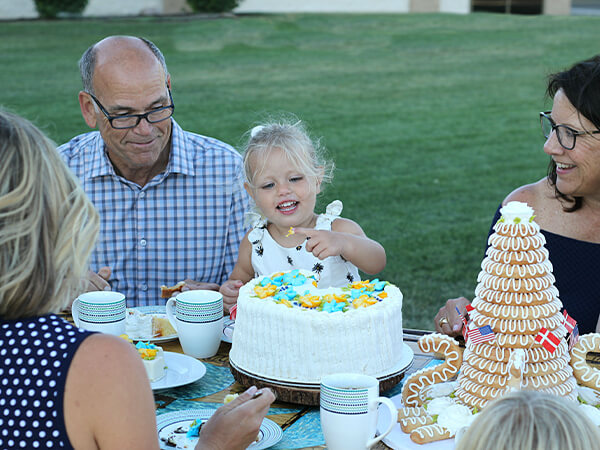 Easy Desserts for Summer Cookouts
---
By Eric Olesen - 3rd generation owner
Sunday, July 2, 2023
One of the best parts of summer is firing up the barbecue, the scent of its cuisine wafting in the breeze and making mouths salivate. Obviously, an important consideration when attending one of these all-American get-togethers is the food — but particularly, what you will be contributing to the spread. Of course, everyone loves to chow down on favorites like hot dogs, hamburgers, and corn on the cob, but there's another essential crowd-pleaser any proper cookout needs: the perfect summer dessert.
A table filled with desserts for a cookout is easily a favorite place for partygoers to gather during any event. If you're attending a BBQ this season or planning one yourself, offering guests a mix of tasty treats is a good rule of thumb. When you place your order for desserts to take to a cookout or feed your own gathering through O&H Bakery, you can count on a satisfied crowd with every bite.
Our Delicious Barbecue Dessert Options
Summer is a time for hanging out with friends and enjoying the warm weather without worrying or wasting time thinking about what dessert to bring to a cookout. Regardless of what you are celebrating during the summer, our bakery offers all the best BBQ desserts you need to add a sweet touch to the end of a fun cookout.
Sinful Chocolate Eclairs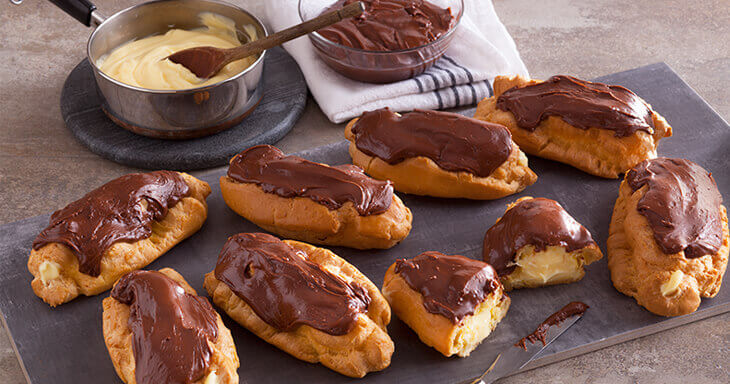 Wondering what dessert goes with hot dogs? One of our most popular summer BBQ desserts is our mouthwatering Sinful Chocolate Eclairs. We make this dessert with eight large crispy light pastry shells, each packed with cool butter-sweetened custard cream and topped with a thick layer of smooth chocolate fudge. They are a great way to cool off!
Cherry Kringle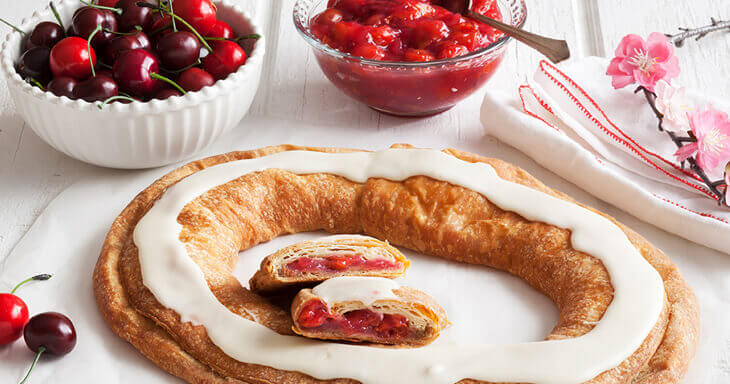 Summer is prime time for juicy fruits. We incorporate these yummy treats from nature into various pastry BBQ desserts that are easy to take anywhere. One of our top summer desserts for cookouts is our Cherry Kringle. We fill this must-try pastry with Wisconsin Door County Montmorency cherries for flavorful noshing. In search of a medley? Our Summer Berry Crumble Kringle incorporates all your favorite fruits into one delicious bite. Strawberries, blackberries, blueberries, and raspberries combine for a filling that is layered with smooth cream cheese and baked to perfection inside our famous streusel-topped pastry.
Lemonade Kringle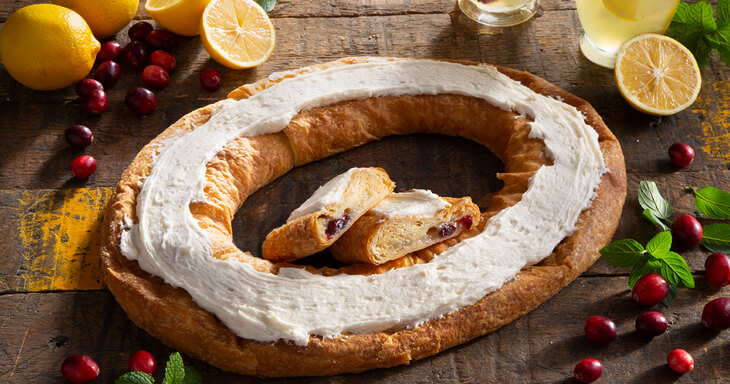 If one of your favorite things about summer is drinking a glass of cool lemonade to quench your thirst, then our Lemonade Kringle is the perfect dessert for a BBQ. We fill our flaky pastry with our signature tart lemon filling, add a few cranberries, and top everything with lemon-zested icing for a refreshing treat. Our Kringle pastries travel and reheat well, and they can be portioned to your requirements, making them a chef's kiss for your next party.
Key Lime Kringle
One of the best desserts for a BBQ is our Key Lime Kringle. Enjoy a taste of the Florida Keys from the comfort and ease of your own backyard. If you're out camping or visiting friends, there is no need to worry about cooking the dessert on the grill, as you can enjoy this tart and creamy lime-filled pastry at any temperature. Plus, the surrounding buttery pastry means you can easily hold and eat this dessert without the fuss of plates and cutlery. It's the perfect sweet treat for everyone.
Raspberry Lemonade Layer Cake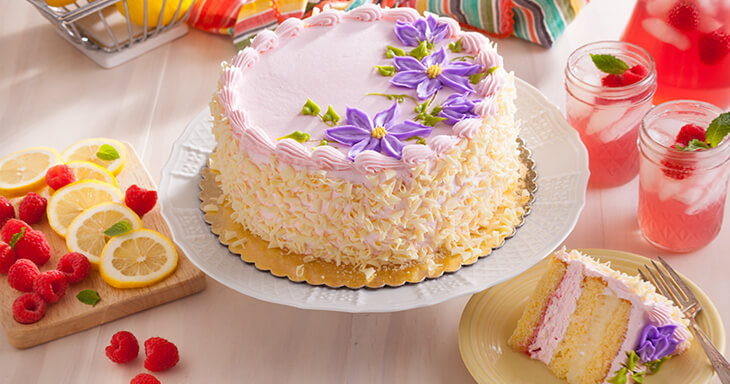 Another popular summer treat on our list of desserts to bring to a BBQ is our Raspberry Lemonade Layer Cake. Just one bite of this cake will hook you with its incredible array of flavors. We create this gem using our signature yellow cake recipe, layered with ribbons of lemon custard and raspberry mousse. There won't be much (if any) left of this soon-to-be favorite by the end of your BBQ.
Order Summer Desserts for Delivery
O&H Danish Bakery has a rich history as the go-to bakery for customers who need desserts for cookouts, family get-togethers, and special occasions. Our team prides themselves on providing our clients with quality dessert options created using time-tested recipes that have been passed down for more than 100 years. If you don't live in the area, worry not. While we are always happy to serve you in person, our bakery also provides flexible shipping options to customers worldwide. Please contact O&H Danish Bakery today and order one of our summer BBQ desserts for a crowd-pleasing treat.