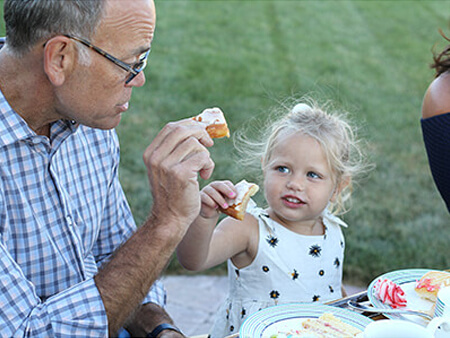 How to Eat and Serve Kringle
---
By Eric Olesen - 3rd generation owner
Sunday, May 17, 2020
Oh, the Americas were in luck when the Danes decided to sail west and settle in large groups in Wisconsin, bringing with them a tradition we are still enjoying today.
The kringle, 36 layers of flaky, buttery dough filled with a variety of fruits and nuts, is the perfect accompaniment to your morning coffee or your evening dessert. Still, it is delicious throughout the hours between breakfast and a nighttime dessert, as well!
We want to answer all your questions about our delightful delicacy whenever you enjoy it.
How many servings are in a Kringle?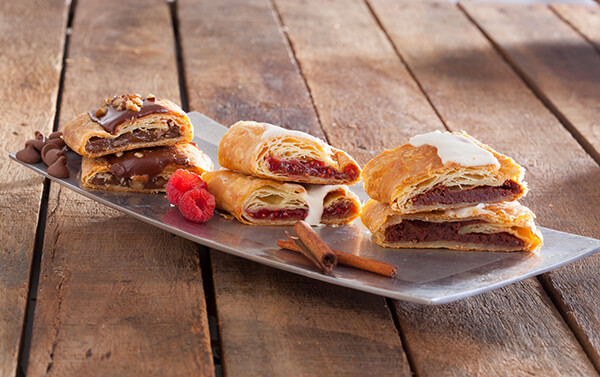 Well, that depends. We know of those who managed to eat an entire kringle in one sitting, although we don't necessarily recommend it. Twelve people can each enjoy a two-inch slice, but no one will judge if you take more than one slice. But keep an eye out for those who sneak an extra piece! Our customers tell us often that they hide a few extras to make sure they get one more taste!
How to Serve Kringle?
Of course, it may depend on how hungry you are or what type of company you keep. For example if the Royal Family of Denmark arrives for a visit, place it on a china plate, and eat it with a sterling silver fork. For the rest of us, cut a piece and enjoy the aroma for the short amount of time that it takes your fingers to lift it into your mouth. Kringle can be served at room temperature, but warming it in a 350-degree oven for three to five minutes (or microwave it for seven to ten seconds) enhances the experience. If you're feeling extra indulgent, add a scoop of ice cream on top of a slice of warm kringle. Velbekomme!
When to Eat Kringle?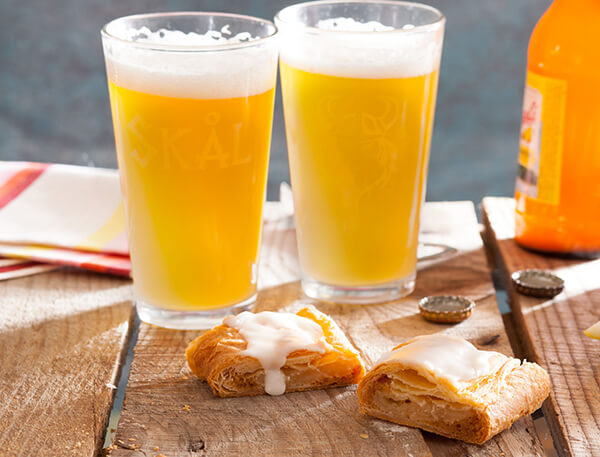 Morning, noon, or night. The Olesen family motto, "there is nothing quite as comforting as a slice of delicious kringle and a cup of hot coffee". A cold glass of milk or even a cold beer can complement the pastry throughout the day. Many breakfasts begin with a kringle, many afternoons include a kringle as a snack, and a warm Turtle kringle at night tops off dessert time before bed.
When to Serve Kringle?
The enormous choice of flavors, decorations, and even shapes provide ample opportunities to serve a kringle each day of the year. We have kringles to celebrate Christmas, Thanksgiving, Mother's Day, St. Patrick's Day, Birthdays, or Memorial Day. What about a kringle during cherry, apricot, or rhubarb season? Place an order for a kringle decorated for Halloween, or a heart-shaped kringle for Valentine's Day. We love creating new flavors and can't wait for you to try them when we deliver the final product to your door.
Where can I purchase O&H Kringle?
If you are lucky and live in Wisconsin, walk right into one of our five stores in Racine, Sturtevant, or Oak Creek. However, if you live in other parts of the country, don't despair! You can order kringles online from our website. You can purchase one to be delivered to your door or request a caseload for an upcoming event. Join the Kringle of the Month Club for a special treat up to twelve times a year. You'll be speaking Danish before you know it.
Hygge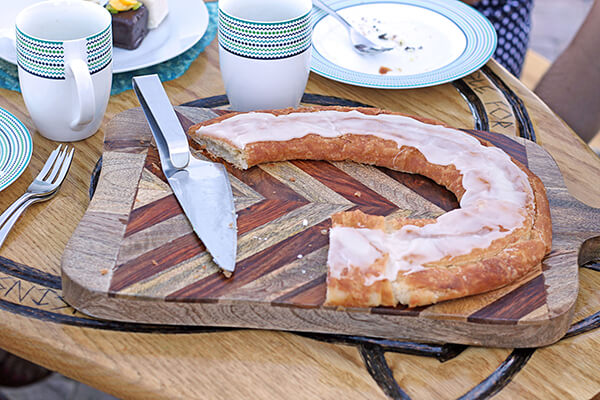 Hygge is a Danish concept of finding beauty in the small moments, a moment when life is cozy and comfortable. It's a time when there is a feeling of contentment for each person around the table.
There is nothing that encourages hygge like a kringle. So, sit back and enjoy the feeling with your next bite.