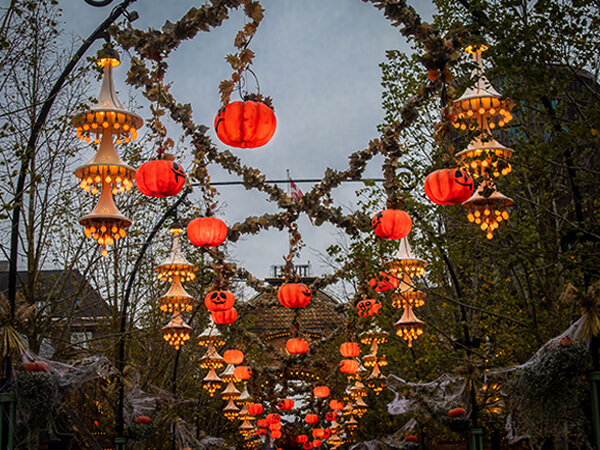 A Very Danish Halloween
---
By Eric Olesen - 3rd generation owner
Wednesday, October 13, 2021
From dressing up in costumes to candy and scary movies, Halloween traditions in Denmark result from the uniquely American trick-or-treat festivities. These traditions, among others, have spread across the world to influence the ways people celebrate all month long. Here at our bakery, we enjoy blending local Halloween traditions with classic Danish flavors for amazingly flavorful sweets and desserts!
Danish Traditions
The traditional Danish Fastelavn, celebrated in early spring, shares a couple of elements with an American Halloween, such as children dressing up in costumes and going door to door for "candy or trouble." So while Denmark hasn't historically been the biggest home for Halloween, there has been a more recent movement to adapt American traditions into their celebrations and add a spooky flair to fall, mirroring one of their most popular holidays. The family aspects of a Danish Halloween include picking and carving pumpkins, dressing up and trick-or-treating, which seem to have much in common with the principles of hygge — just perhaps a bit less cozy!
Tivoli Gardens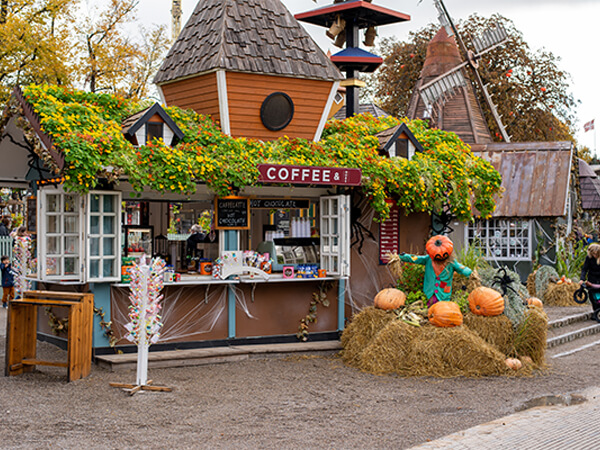 In honor of the season, Tivoli Gardens in Copenhagen gets spooky! The whole park is decorated for Halloween with specially themed rides and shows for all ages. Visiting the amusement park is one of the more modern Halloween traditions in Denmark. Restaurants and stalls offer unique Halloween treats, including hot dogs in a charcoal black bun topped with pumpkin seeds and warm and witchy punch. Market stalls in Tivoli, Denmark embrace Halloween with creepy decorations you can bring home and homemade sweets and desserts that you can munch on as you explore. Other amusement parks, like LegoLand, include Halloween decorations and celebrations in their fall plans, and even local zoos have some fun haunted offerings.
Pumpkin Patches: Ventegodtgaard
Both a farm and an orchard, Ventegodtgaard has many opportunities for families to harvest their produce throughout the year, including the perfect pumpkin from their newly installed patch! As the popularity of pumpkin carving continues to grow, farms across the country have added pumpkin patches to extend the fun of Halloween in Denmark! After all, who doesn't love finding just the perfect pumpkin for their wildest carving ideas?
Trick or Treat!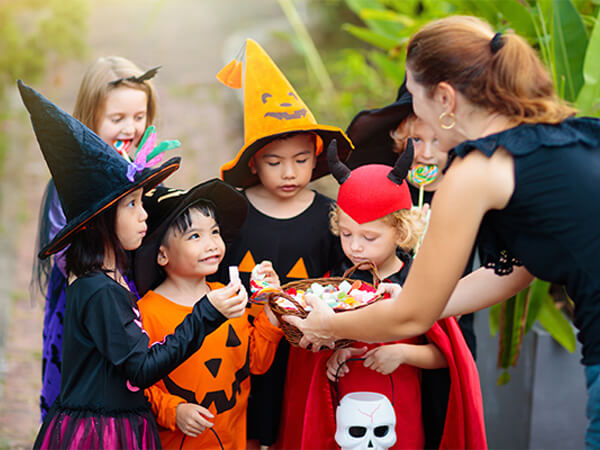 Little witches and ghosts are just some of the Danish Halloween costumes you can see roaming the neighborhood at night, looking for a treat. While this tradition is mainly practiced in larger cities, children who go door to door will get a combination of candies and tangerines. While small fruits are no longer a large part of American trick-or-treating, we still remember receiving a handful in our baskets each year when fruits like tangerines were much harder to find during a midwestern fall.
Festive Sweets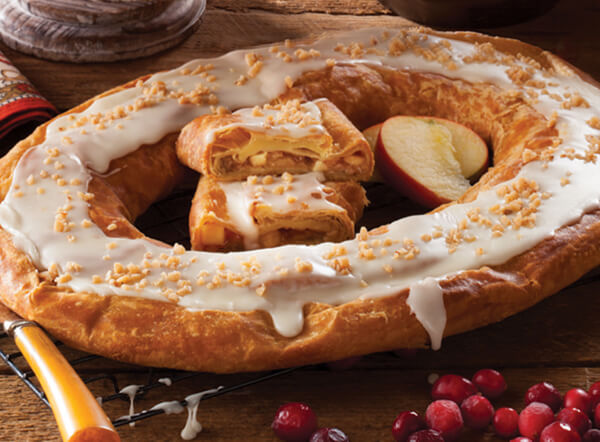 It's not Halloween without some delicious treats, so we've gathered some of our favorite fall pastries and cakes to help you embrace the season with a bit of Danish flair.
Harvest Kringle
Apple orchards are a big part of Danish culture and history, so we use that as inspiration for many of our tasty fall creations. Allow yourself to be transported to Denmark with our Harvest Kringle that combines a sprinkle of cinnamon with crisp and juicy apples baked with tasty toffee bits. We top this sweet treat with creamy icing and more toffee bits for a delicious harvest specialty.
Maple Walnut Kringle
Our Maple Walnut Kringle filling is made with pure maple syrup, cinnamon and golden California walnuts for a true Viking breakfast. Sweet icing and more walnut pieces top off this cozy fall treat for a delightful combination that you won't want to miss. It's even more delicious when served up with a piping hot cup of Gokstad coffee.
Danish Cinnamon Apple Bread Pudding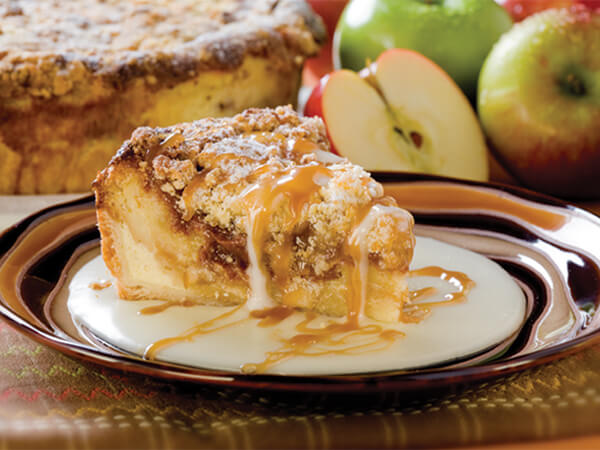 Warm up this fall with our delicious Danish Cinnamon Apple bread pudding. We fill our unique, handcrafted crust with Danish pastry pieces soaked in vanilla egg custard and topped with apple, cinnamon and sweet butter streusel. Make it extra tasty with a serving of caramel or rum sauce.
Danish Dream Cake
Sometimes Halloween festivities can feel like a dream, so why not celebrate with our delightful Danish Dream cake? We top our incredibly moist sponge cake with a coconut and brown sugar mixture to create a delicious, caramelized crust. One slice just won't be enough.
Pumpkin Crown Cake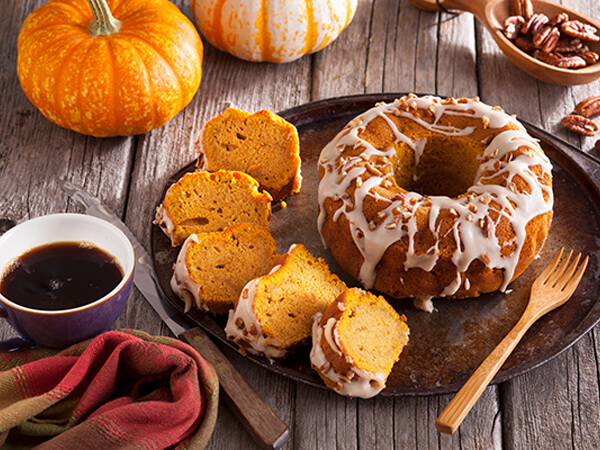 Pumpkins may be a relatively new craze in Denmark, but they taste amazing as part of our Danish Crown Cakes. We drizzle our moist Pumpkin Crown Cake with sweet icing and a butter brown sugar glaze, then sprinkle with crunchy pecans. Serve with a cup of coffee, and you will have the perfect start to a chilly fall morning.
Get Desserts from O&H Danish Bakery Delivered Straight to Your Door
You can offer tasty treats at your Halloween festivities and enjoy the delicious flavors of fall with our selection of pastries and cakes. Browse our range of traditional Danish desserts and order your favorites for delivery straight to your door.