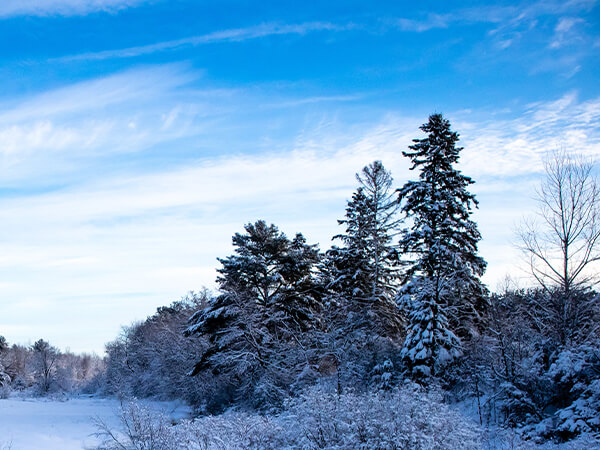 Embracing Winter in Wisconsin Like a Dane
---
By Eric Olesen - 3rd generation owner
Sunday, January 9, 2022
One thing Wisconsin has always had in common with Denmark is cold winters. When the temperatures start to fall and a blanket of white covers every available surface, Wisconsinites and Danes alike embrace the chance to engage in their favorite winter activities.
Wisconsin Snowfall
During winter in Wisconsin, we get a lot of snow. According to the Wisconsin Department of Transportation, the average snowfall is between 40 and 160 inches, depending on how far north you live. All of that fresh powder makes it possible for us to bundle up and head outside for our favorite winter sports! While Danish winters are also quite cold, they feature a lot less snow, hovering around freezing each day. Indoor activities hold much more appeal for the average Dane, where they feast on hearty stews and warm wine in the company of family and friends.
Winter Activities
In our family, including those across the state, we enjoy various outdoor and indoor winter activities in Wisconsin. After venturing out into the cold for some fun and once the sun starts to set around 4 or 5 p.m., we love to head inside to defrost with hot cocoa by the fire and enjoy our camaraderie and family time.
Outdoor Activities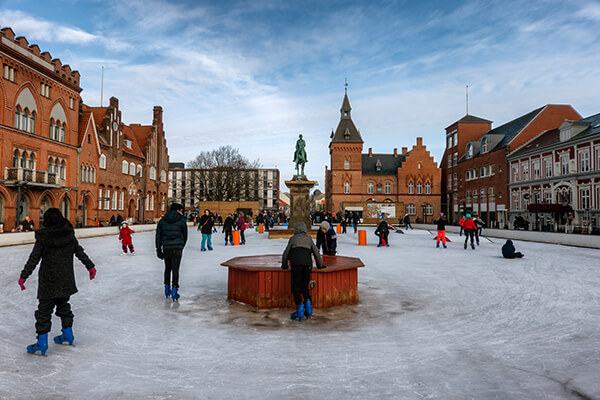 There are a number of outdoor things to do in Wisconsin in winter, from sledding to hockey and snowmobiling to cross-country skiing. We love taking the chance to embrace our Nordic heritage and enjoy the beauty and challenge that snow-covered landscapes present, including improving our snowshoeing, ice skating, tubing and snowmobiling skills. If you visit the northernmost part of Denmark, you may even stumble upon the Skagen Winter Swimming Festival that takes place each January and begins with a morning sea swim — talk about a polar plunge!
Indoor Activities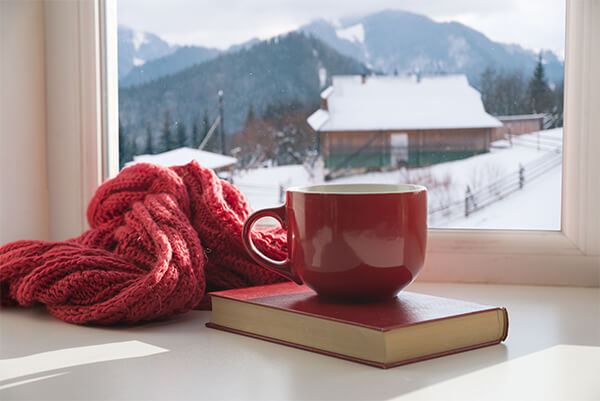 When the Wisconsin winter snow forecast is heavy during the mid-season, it's the perfect time for the Danish hygge culture to shine. Comfy and cozy clothes are the norm, along with candlelit rooms and a growing appreciation for the warmth of your community. You can keep the kids entertained with board games while you snack on delicious desserts and sip on hot cocoa. If you want a change of scenery, there are always various luxury resorts to visit.
Cozy Winter Treats
When it comes to embracing Wisconsin winter weather, sweet treats are the perfect accompaniment to indoor activities or to go with a hot cup of cocoa. Try some of our favorites for a taste of Denmark and a guaranteed cozy winter treat!
Copenhagen Kringle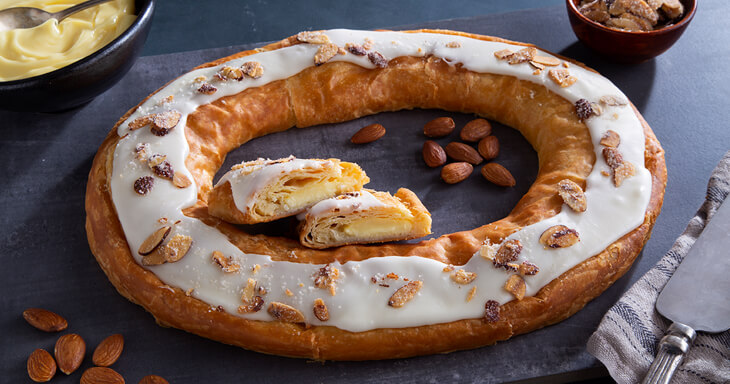 If you have ever walked the streets of Copenhagen during the winter season, you have an idea of what Danes can do with lighting. The Copenhagen Kringle, created in honor of those "illuminating" winter nights, is made with incredibly smooth almond and custard filling and is perfect for celebrating the good life with those you love.
Almond Custard Seven Sisters Coffee Cake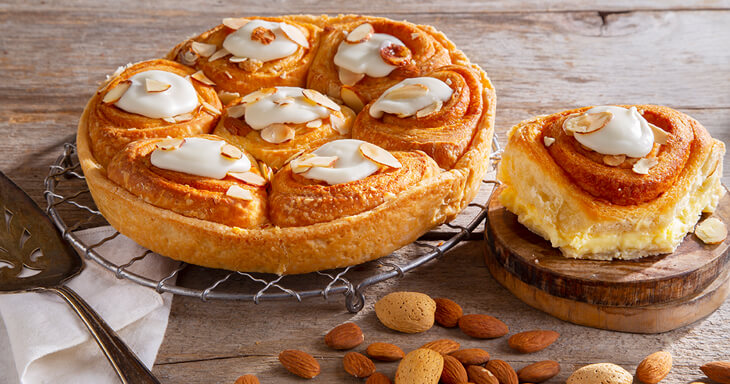 with creamy almond filling and smooth custard baked into seven spiraled rolls, creating the perfect coffee cake for chilly winter evenings. It's named after the winter constellation called the Seven Sisters of Pleiades, which helped delimit the sailing season and signal that it was time to avoid stormy seas. We don't blame those sailors for wanting to stay home, particularly if this coffee cake was on the table!
Danish Pecan Sticky Buns
With some delicious caramel goodness these sticky buns are everything you need to stay warm and cozy. We start with our artisan pastry and swirl it with brown sugar and cinnamon filling. We then top everything with Grade A fancy pecans and a thorough dousing of caramel. We highly recommend warming these up in the oven.
Tiramisu Kringle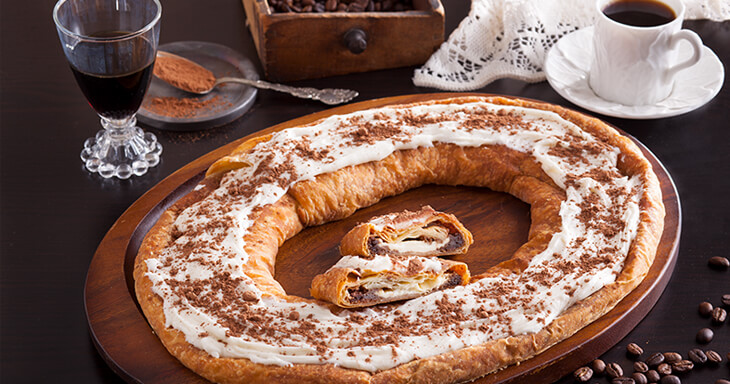 As a family who enjoys a good cup of coffee, we can't help but love the flavors of the Italian tiramisu, especially in winter. Inspired by the classic dessert, the limited-time Tiramisu Kringle starts with a coffee-infused cake base and layers of mascarpone style filling before we cover it with our creamy icing and cocoa powder. It's truly divine!
Get Winter Desserts from O&H Danish Bakery Delivered Straight to Your Door
Whether you're relaxing at one of the luxurious winter resorts in Wisconsin, speeding down the slopes on your snowboard, gliding on the ice or embracing cold-weather family traditions, you can add a touch of coziness with our tasty selection of pastries and desserts. Browse our mouthwatering selection online and order for delivery to your doorstep.