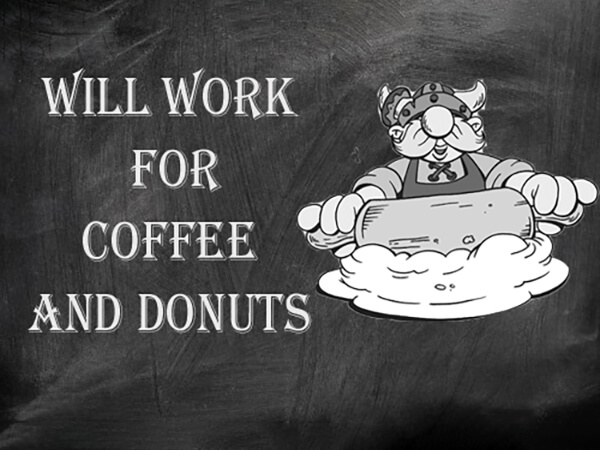 Crowd-Pleasing Labor Day Desserts
---
By Eric Olesen - 3rd generation owner
Friday, September 1, 2023
Labor Day marks the unofficial end of summer. It's a chance to squeeze in one last picnic, barbecue, or beach trip before the weather cools. Whether heading out on an adventure or enjoying time with family and friends at home this long weekend, be sure to add a touch of sweetness. We're talking delicious Labor Day desserts. But rather than toil away in the kitchen, let O&H take care of the baking.
We have Labor Day dessert recipes covered with a vast selection of crowd-pleasing treats perfect for potlucks, clambakes, tailgates, and any other event you have planned. Of course, our desserts are also ideal for just enjoying at home with the family. So take your pick, make an order, and wait for the compliments to roll in.
Wisconsin Sunset Kringle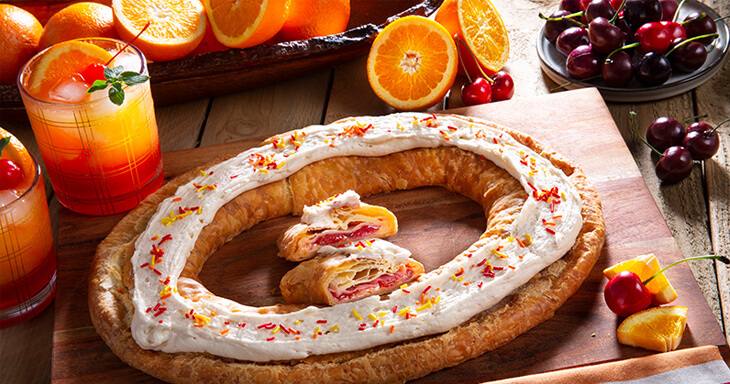 One Labor Day dessert that will undoubtedly be a hit is our Wisconsin Sunset Kringle. Inspired by late summer days, this is made with our signature creamy orange filling. We then layer it with our famous Door County cherry filling and then add our creamy vanilla frosting on top. It's garnished with red, yellow and orange sprinkles to celebrate those spectacular summer evening sunsets. Just cut into your ideal serving sizes, sit back, and enjoy.
Cherry Kringle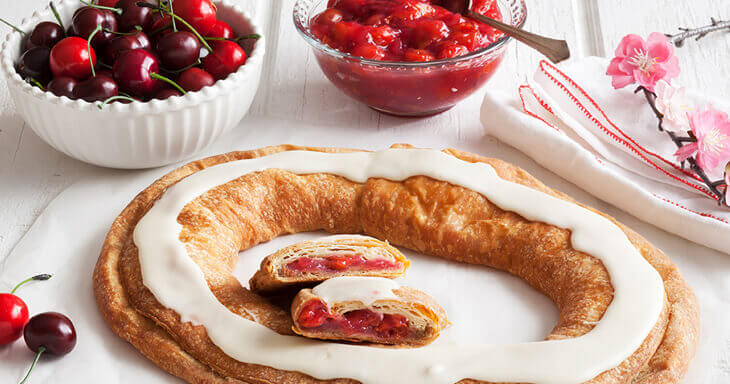 There is no sweeter summer treat than our Cherry Kringle. This Kringle gets its juicy filling from freshly picked, world-renowned Wisconsin Door County Montmorency cherries. Our scratch-made filling, combined with our delicious flaky pastry and smooth icing, makes this Kringle exceptional and a perfect Labor Day dessert that will elevate any occasion.
Apple Kringle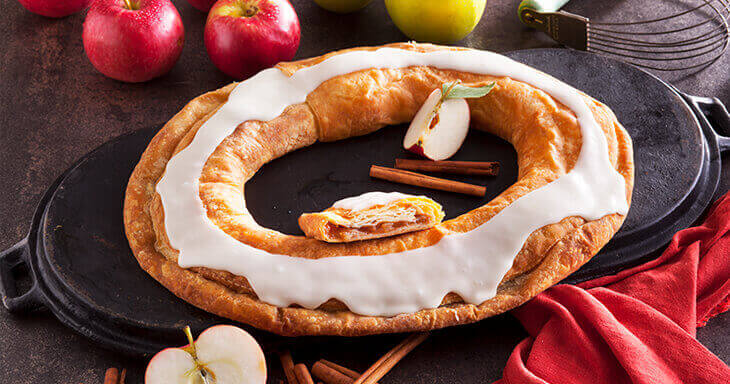 The Apple Kringle is one of our favored Labor Day dessert recipe ideas, because the flavors are as classic as, well, apple pie. From the young to the young at heart, everyone enjoys digging into crispy, cinnamon-sprinkled apples wrapped in flaky pastry. Bonus: It's perfect to hand out to kids on the go at the beach or guests relaxing at home by an outdoor fire pit.
Danish Cinnamon Apple Bread Pudding
If you prefer your Labor Day dessert recipes and ideas to be more indulgent, our handcrafted Danish Cinnamon Apple Bread Pudding will have you savoring every mouthful. Ideal for those cooler-night cookouts, this dessert — a combination of vanilla egg custard, apples, cinnamon, and streusel — is even better drizzled with your choice of butterscotch, rum, or caramel sauce.
Valhalla Brownies
We believe Labor Day dessert ideas should always include a chocolate option. Our Valhalla Brownies take chocolate desserts to the next level, with smooth caramel running between two decadent fudge brownie layers. We top half our brownies with vanilla bean icing and half with fudge frosting for a stunning and tasty treat. Once your guests spy this dessert, you can be sure everyone will be reaching for a piece.
Gluten-Free Triple Chocolate Cookies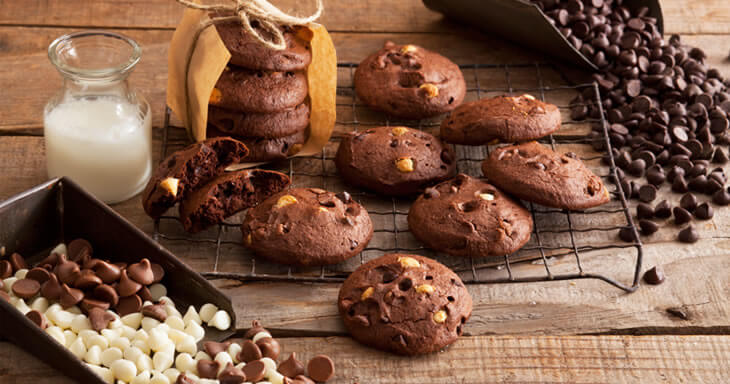 Finding delicious Labor Day recipes or a dessert to meet special dietary requirements is a cinch when you opt for our Gluten-Free Triple Chocolate Cookies. These delights include dark, milk, and white chocolate mixed into a gluten-free cookie batter for a treat that tastes just as sweet and yummy as our other bakery items. Even guests without dietary restrictions will be reaching for another cookie!
No Added Salt and Sugar Sweet Rolls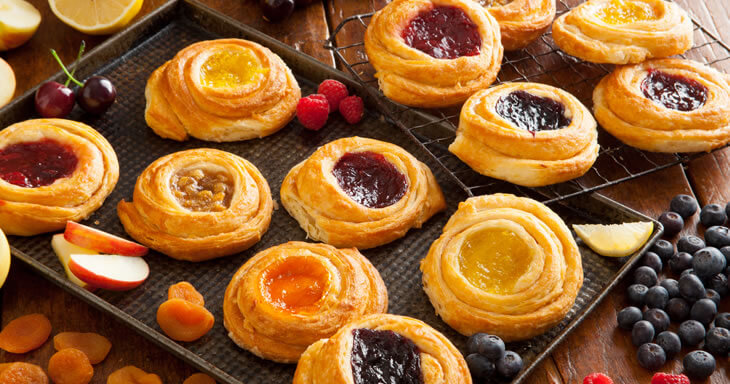 An easy dessert for a Labor Day party is one already separated into individual servings. We fill our sweet Danish Sweet Rolls with delicious fruit flavors, including raspberry, apple, and apricot. These rolls also have the bonus of being salt and sugar free, making them suitable for any crowd. Even better, these pastry rolls travel really well, so you'll have no issues transporting them to your Labor Day party, near or far.
Order Your Labor Day Desserts From O&H Danish Bakery
Whether organizing one last potluck or heading to the beach for a bonfire celebration, we have the perfect dessert, from cakes and pastries, to cookies and brownies, to elevate your Labor Day party. We have a wide range of treats to celebrate summer's end, including limited-time fruit-flavored pastries. Order your desserts online for delivery to your door or contact our friendly team for more delicious Labor Day ideas.