What is a Kringle
---
By Eric Olesen - 3rd generation owner
Sunday, May 3, 2020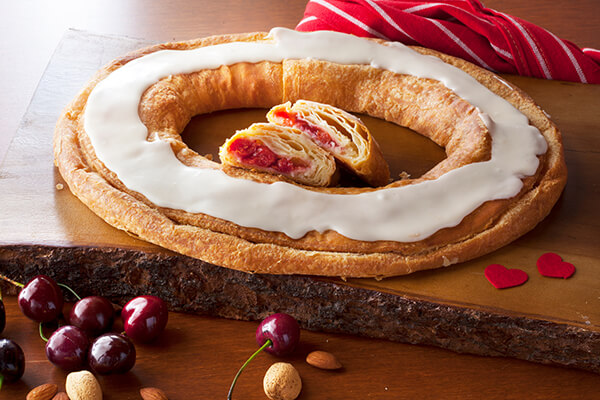 If you live in Wisconsin, or your heritage is Danish, the question, "what is a kringle?" has an easy answer. For those new to kringles, you will discover that this danish pastry is impossible to forget.
A Kringle is an oval-shaped, Danish pastry made with 36 layers of buttery dough and filled with various fillings such as cheese, fruits, and nuts. Once baked, the kringle is drizzled with icing and sometimes other toppings like cinnamon sugar or crushed nuts.
What does a kringle taste like?
Imagine a slice of heaven with each bite of kringle. The flaky, light delicacy melts in your mouth, and fresh ingredients within the fillings may cause you to swoon.
It is that good. And if you don't trust just our Danish taste buds, go ahead and review the thousands of customer reviews to see an unbiased view of what they think!
What are the most popular kringle flavors?
Well now, that is a great question! We love exploring new flavors, so there are well over a hundred different flavors of Kringle at O&H Danish Bakery. Of course, everyone has their own favorites, which are hotly debated. Some of the most popular classic kringle flavors include:
Pecan
Raspberry
Almond
Cream cheesecake
What is the Wisconsin Kringle?
Wisconsin Kringle is a delicious kringle with all the best Wisconsin local ingredients wrapped into it. Door County Montmorency cherries are star players within the filling. Add the farmed and locally grown Wisconsin cranberries, fresh from the bogs during the fall harvest. The velvety cream cheese captures the state's long, storied reputation for cheese. The Wisconsin Kringle is sweet, tart, and creamy from the first bite to the last and we specifically made it in honor of the State of Wisconsin designating Kringle as the official state pastry in 2013.
What Makes Our Kringles Special
Quality, Patience and Tradition. Our kringles have a long history, especially in Racine, Wisconsin where a large number of Danish immigrants settled in the late 1800's and early 1900's. Our bakery is in its fourth generation of family stewardship and we do our best daily to respect the traditions and methods of baking them taught to us by our great grandfather, so that you can enjoy the results of time-honored techniques, baking from scratch, and fresh ingredients. Each Kringle takes a full 3 days to make, which is where the patience comes in! If you try to shortcut that approach you won't have a Kringle! When you then add the finest ingredients, like Grade A fruits and nuts, which are scratch made into our homemade fillings, you can start to see why Kringle is so renowned.
Patience in Our Process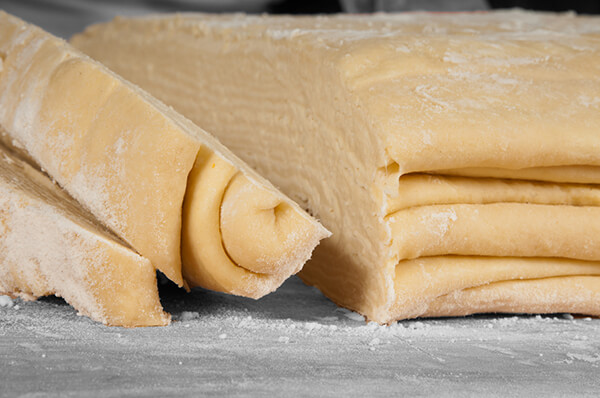 We hand form each kringle individually, just like the bakers of Denmark made them in their kitchens from previous centuries. We roll out the slightly sweet, tender dough and then add layers of butter between each layer, and let it rest overnight. The process repeats the following day and the day after that. The three-day process produces our 36-layer-pastry dough that is rich, yet light and flaky.
Such attention to detail is rare in the 21st century, but we believe that when a baker slows down the process, you will experience the excellent result of baking from a time when bakers never cut corners.
The Highest Quality Ingredients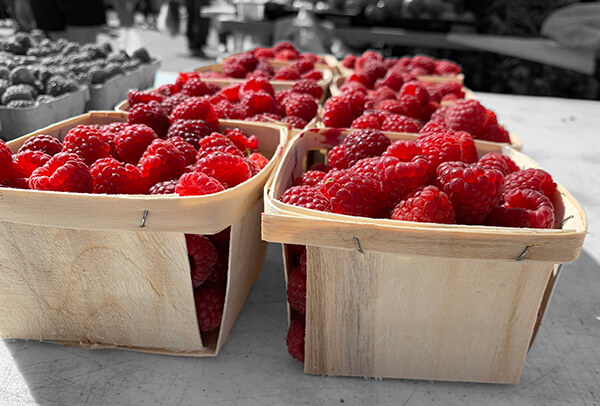 The seafaring prowess of the early Danes sent them exploring throughout the known world. Just like these traders and merchants who traveled far and wide, we do the same to find the highest quality ingredients for our pastry. We're picky about the ingredients, which is why we select only the best, like Grade A ruby, red raspberries from the Northwest United States. Because if the ingredients taste great by themselves, it makes the pastry that much better!
Global Search for Culinary Inspiration
Our search for the finest ingredients and flavors doesn't stop in Wisconsin. We source our vanilla from Madagascar because it is the best the world offers. Our cinnamon arrives from Indonesia, and our chocolate from Sweden. We scour the globe to find new ingredients and new flavors to provide you with both a local or international journey with each kringle. Hey, it's a tough job, but someone has to do it! :)
Examples of Our Uniquely Flavored Kringles
Find your inner Hygge with our A Very Danish Christmas Kringle that is only available for the holiday season. This Kringle, inspired by one of the most traditional Christmas desserts in Denmark called Risalamande, is made by layering our incredibly smooth Almond filling with deliciously tart Door County, Wisconsin montmorency cherries. It is then beautifully decorated for Christmas.
How to Choose a Kringle?
Choosing a kringle may be your most difficult decision ever. With so many options, it is difficult to narrow your pick to one. Let us help you select from a variety of favorites.
Kringle of the Month Club ships you a kringle three, six, or twelve times a year. The pre-set seasonal flavors represent the best produce harvested that month. With this Kringle subscription, you'll have a surprise at your doorstep throughout the year.
Celebrate each holiday with kringles no matter which feast arrives. The Freedom Kringle contains cherry, apple, and blueberry pastry inspired by the red, white, and blue of our flag. Is there a better way to celebrate Mom than with a Mother's Day Raspberry Heart Shaped Kringle? Enjoy the Thanksgiving Stuffed Kringle packed full of extra cranberries and pecans for Thanksgiving. For a short time in Spring, our Easter Kringle comes with carrot cake baked inside the kringle with a cream cheese topping. The icing showcases the multiple colors of Spring.
Join the Explorer's Kringle Club if you are the adventurous type! It'll get you on the VIP list and we will send you a new flavor a week before anyone else enjoys them.
Don't forget the birthdays. Our Birthday Kringle is iced and decorated for ages two to ninety-two. The creamy custard and raspberry jam filling will send smiles flying amongst young and old.
Whether it's a birthday present or a gift of thanks, love, or condolences, our Kringle Gift Packages are sure to present the perfect present to the recipient.
Our Business Gifts are a professional way to celebrate a win, reward employees, or provide thanks at the Holidays.
Our customers with Special Dietary Needs turn to us for the most delicious bakery items that don't include gluten or sugar or salt.
We are the perfect solution for every occasion you have, any gift you want to give, or a pure pleasure in which you wish to indulge. Our kringles simply make your life better.
The O&H Difference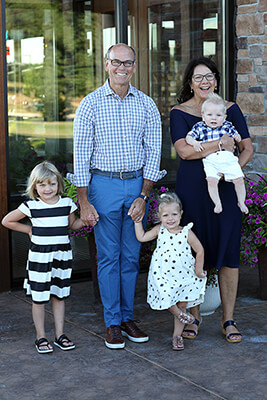 We are all about family. For four generations, we have committed ourselves to bring our customers the finest quality products available.
We consider our customers family. Whether you come into one of our stores in Wisconsin or contact us via phone or email, we will offer you the same attention and care that we use when we bake our goods. Our family has always been so fortunate that we have great customers and we do our best everyday to treat you like one of the family.
If there are any issues with a shipment or a single bite of a kringle, let us know, and we will make it right. The customer comes first, and we believe that as much today as when our parents, grandparents, and great-grandparents told us.
Our community of Racine teaches us the importance of being a team, and we commit ourselves to improve the lives of people with whom we share our city. Supporting our community is an essential part of our business. We donate to local food shelters and support various local organizations. We prioritize giving back to a community that has given so much to us.
We know we make the best kringle you can find. Stop by or place an order today for a flaky, light, delicious kringle.