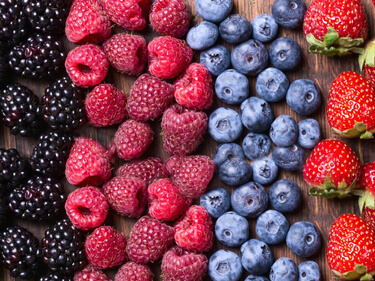 Summer Fruit Season
---
By Eric Olesen - 3rd generation owner
Sunday, July 5, 2020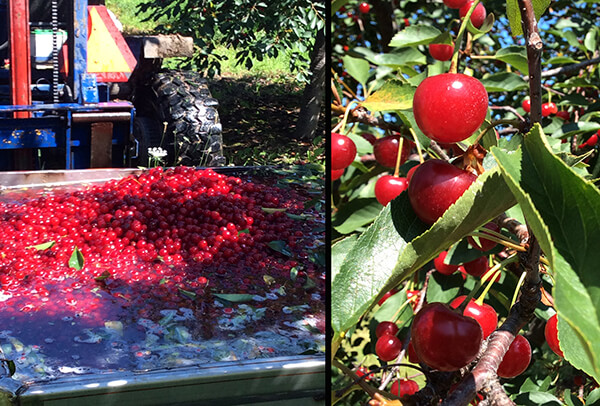 Summer is a fun time of the year when nature does the hard work and gives us a multitude of delicious treats. If you are a fruit lover, you know full well that summer brings an abundance of delicious fruits that grow in the summer. Examples include peaches, cherries, raspberries, blueberries and blackberries.
Each of these fruits radiates with unique flavor while still providing you with nutrients and a boost of energy. A leading reason why eating fruit is so prevalent, especially during summer, is the fact that it can help to keep you hydrated which is important as you begin spending more time in the sun.
While each of these fruits individually bursts with summer flavor, their taste is taken to a whole new level when you include them in a baked treat. O&H Bakery is proud to offer a wide variety of summer desserts that incorporate the different fruits that you love. We use only the best fruit in every Kringle or cake.
Summer Desserts from O&H Bakery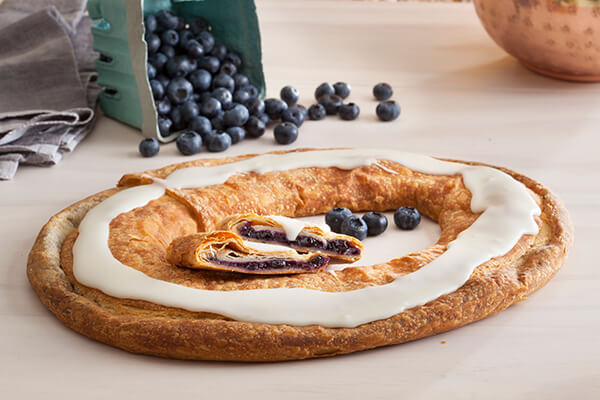 With years of experience in the industry, our team of bakers understands the importance and benefits of incorporating delicious summer season fruits into our desserts. One of our best-selling summer desserts is our Wild Blueberry Kringle. To create this mouthwatering treat, we use wild blueberries from both Nova Scotia and Maine. Why wild? Well, wild blueberries are smaller and packed with more flavor than the typical blueberry. Not to mention they are considered a super fruit and when mixed into our homemade Kringle recipe, you will discover a taste that you will not soon forget.
One of the main summer holidays in the United States is the 4th of July. Many Americans usually celebrate our country's freedom by gathering with friends and family for a BBQ. Our Red, White and Blue Kringle features some of the best summer fruits. Folded into our scrumptious pastry are cherries, blueberries and cream cheese. This Kringle is kosher certified and large enough to serve up to 12 people. It is sure to be the center of any July 4th get together.
Keep in mind that our Kringles can be served either at room temperature or you can warm them up in the oven. We recommend that you set your oven to 350 degrees and warm your Kringle for no more than three and a half minutes. If you don't have access to an oven, feel free to pop it in the microwave for a few minutes. You can always save your Kringle for a get together later in the season. Simply store it in your freezer. When you are ready to eat it, leave it at room temperature for about six hours or let it thaw out in your refrigerator for twelve hours.
While Kringles are certainly our specialty, we also offer a great assortment of bread pudding options that have a touch of summer taste. A star ingredient from Wisconsin, is Door County montmorency cherries. These local cherries are harvested in mid-July and renowned for their taste and flavor which makes our Danish Cherry Bread Pudding an excellent choice. Baked using our trademark Danish pastry and Wisconsin cherries, this dessert is sure to be a party hit. Don't forget to add a big scoop of ice cream to the top of your bread pudding for extra creamy flavor.
Place Your Order Today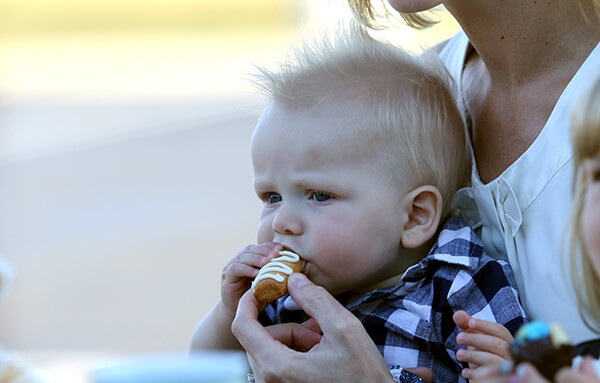 As a family-owned business, we enjoy sharing our baked goods with customers all over the world. We offer the flexibility to send a summer dessert treat to your family and friends, whether they live in the United States or abroad. Our team is always happy to take the time to go over any of the details associated with our desserts.
If you have any questions, don't hesitate to reach out to us. We look forward to sharing our summer treats with you and your family.