How We Tell Our Stories: Rune Stones
---
By Eric Olesen - 3rd generation owner
Wednesday, March 16, 2022
While we may not know how to read rune stones, we understand why they were significant to Vikings. We love remembering our family history and telling tales to new generations and loyal customers, knowing that our stories will not be forgotten. We also believe that every story is best shared while enjoying a delicious pastry or slice of cake!
Runes and Rune Stones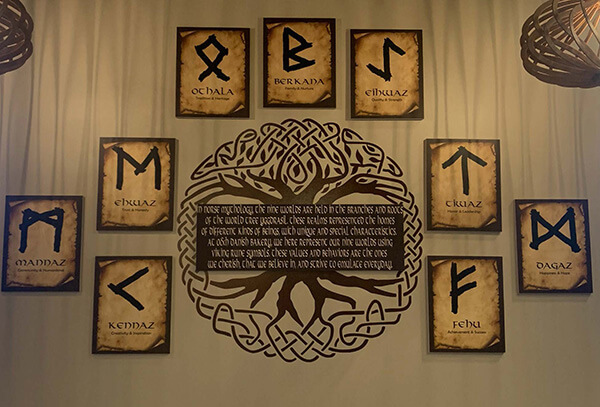 What is a rune stone? Runes were like the alphabet of Old Norse, made up of 16 to 24 symbols that early Scandinavians used to record their stories. Often called futhark, after the first several letters of the alphabet, this language was used in the inscriptions of many Viking rune stones from Denmark to Norway.
Wondering how to use rune stones? Our ancestors erected Norse rune stones in memory of the dead and their honorable deeds in the Viking age. Unlike how we see them today, they were often brightly colored and placed near major passageways rather than at a burial site. They are primarily found within Scandinavia, with nearly 250 in Denmark from the Viking Age.
Rune Stone Stories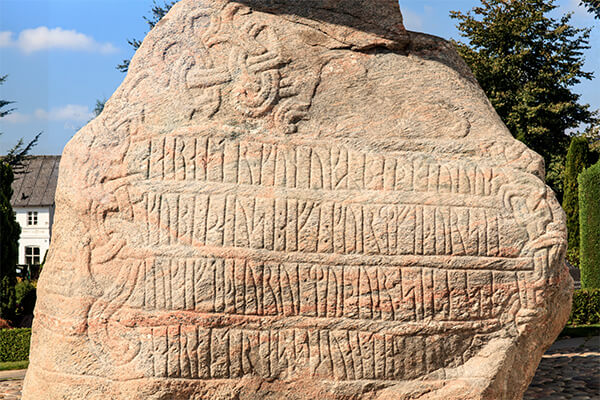 Many of the rune stones we find today commemorate the rich and powerful or great warriors. However, there are several examples of smaller families banding together to remember their dead in this way. Most rune stones describe the person's family, their role in the community, details surrounding their death, and the occasional line about their personality. The tradition extended even after the introduction of Christianity, with added Christian imagery and prayers offered for the deceased's soul.
The best known and perhaps one of the earliest rune stones in Denmark is called the Jelling Stone. This stone was erected by King Harald Bluetooth in honor of his parents. It is also one of the oldest written records with the name "Denmark" being used for this territory.
Our Modern Rune Stones
Rune stone meanings offer us a lot of insight into the lives of our Viking ancestors, but they've also inspired us to continue keeping records of our own families, achievements and beliefs. There are prominent examples, such as our blogs and interviews about the founding of our company. Then there are the more creative examples that we've incorporated into our local stores, which are some of our personal favorites.
At one of our newest locations, we incorporated specific runes that held meaning for us, such as Ehwaz (ay-wawz) and Othala (oath-awe-law), which relate to trust and honesty, and traditions as well as heritage. We also requested the talents of local translators and builders to create our very own rune stone countertop inscribed with the story of our company. All of these examples serve as reminders to continue honoring the traditions of our past as we navigate towards the future.
Our Traditional Treats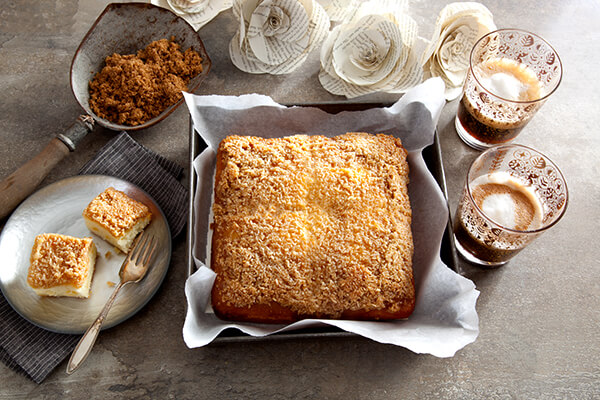 It's hard to separate our family's history from our love of baking, as we constantly take inspiration from the past when deciding on the best delicacies to share with you. We've included some of our traditional favorites for you to enjoy as you learn more about our past or simply reflect on the traditions present in your own lives.
Danish Dream Cake
Some of the best stories are born out of a dream, making our delicious Danish Dream Cake a perfect companion to any tale. This moist sponge cake was invented in a small Denmark town and went on to win a baking competition before soaring in popularity. We encrust the top with a mixture of brown sugar and coconut for a tasty, caramelized cake.
Almond Macaron Kringle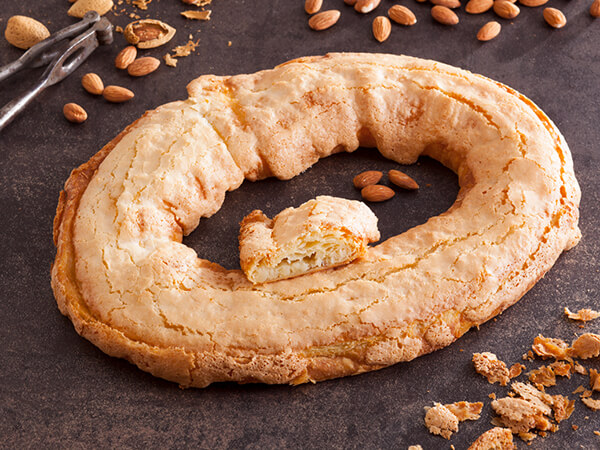 A personal favorite, our Almond Macaron Kringle, features our traditional Danish almond paste filling. We use a light almond batter to surround this filling which bakes into a delicate crunchy shell and a tasty melt-in-your-mouth treat.
Pecan Custard Coffee Cake
You can't go wrong with custard! We combine our flaky pastry with silky smooth custard, a rich butterscotch filling, pecans and buttery streusel for a decadent dessert. Pair our Pecan Custard Coffee Cake with a cup of coffee, then settle in and enjoy!
Scandinavian Almond Crown Cake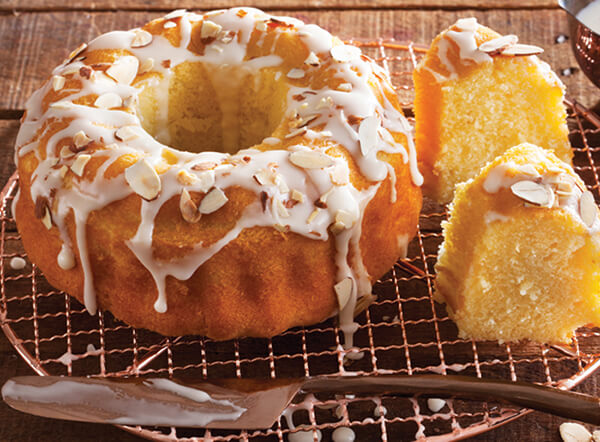 Relish a taste of Scandinavia with our intense Scandinavian Almond Crown Cake. This moist and densely packed cake pairs beautifully with whipped cream, fresh fruit, and coffee, so you can delight in a slice any time of the day.
Gokstad Premium Whole Bean Coffee
Speaking of coffee, one of our favorites has been specially made for us at O&H Danish Bakery to complement our favorite Danish treats. Our coffee is a tribute to one of the finest Viking longships, Gokstad, and combines a rich, full-bodied dark roast with a sweet, clean light roast.
Get Your Favorite Desserts from O&H Danish Bakery Delivered Straight to Your Door
We create our delicious pastries using authentic family recipes and homemade filling. Order your tasty treats online for delivery today!