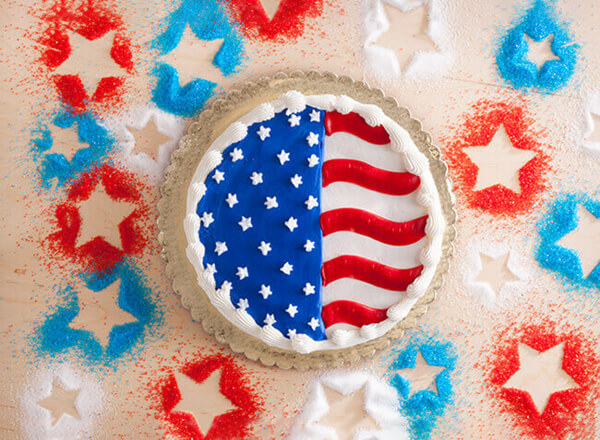 Dessert Ideas for 4th of July
---
By Eric Olesen - 3rd generation owner
Wednesday, June 29, 2022
Like millions of Americans, you are probably already counting down the days to the 4th of July. Our national holiday is a wonderful celebration from sunrise to sunset, meant to be enjoyed at the fullest. But if you spend most of the day at the oven baking delicious treats to commemorate our nation's independence, you may be too tired to appreciate the wonderful fireworks when evening falls. Why not take a break this year and leave the Fourth of July treats to us at O&H Danish Bakery? Below are 4th of July dessert ideas featuring some of O&H Bakery's seasonal favorites.
Flag Layer Cake
On Independence Day, at least one of your patriotic desserts should have the iconic Stars and Stripes. The rich cocoa in our Flag Layer Cake and its clever use of red and blue velvet will amaze both your family and guests. This cake is big enough for 15 generous portions, but you may want to consider buying two — the chances are high that many will beg for a second serving.
Red, White & Blue Kringle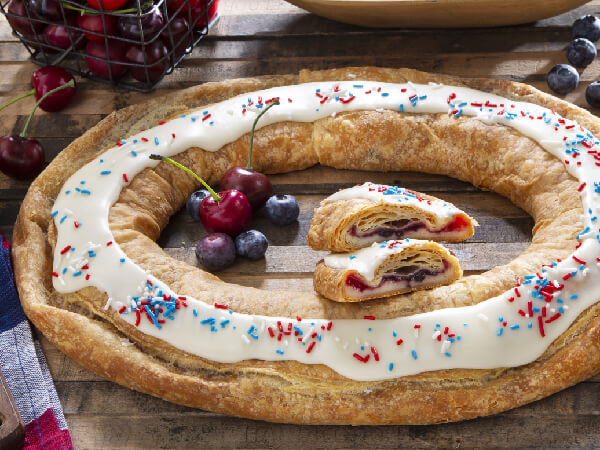 The secret of our Red, White and Blue Kringle is that we take the finest, seasonally ripe ingredients we can find. This way, you can enjoy the mellowness of cherries, juicy wild blueberries and the mild tartness of the cream cheese. This Kringle tastes great cool, but if you like things warm, try putting this Kringle in the oven for three minutes before serving to keep the pastry fluffy and flaky. While our Kringle will look lovely among your other 4th of July desserts, most of our customers prefer it on their breakfast table to start the day with just the right colors.
Freedom Kringle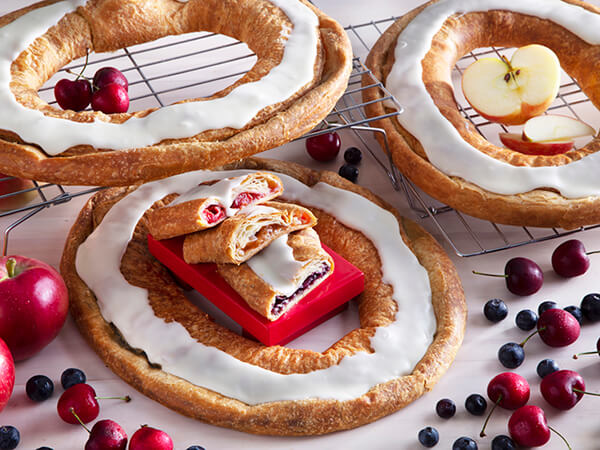 No need to wait until the evening for fireworks — create an explosion of summer flavor with the cherry, apple and blueberry Freedom Kringles that aptly symbolize our country's Red, White and Blue colors. We select our apples from Michigan, our cherries from orchards in Wisconsin, and our blueberries are harvested wild from Maine - definitely a taste of the good ol' USA! Our expert technique crafted over the years ensures that the pastry is perfect: buttery, flaky, airy and tender in texture.
Key Lime Kringle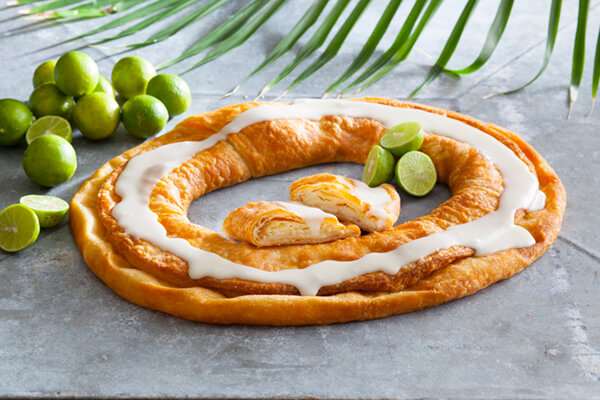 With the Key Lime Kringle, you can put something truly unique on your breakfast or dessert table. This special Danish pastry is only available in summer when the limes of the Florida Keys taste their best. Your first encounter with this special pastry is sure to be appetizing yet addicting! There is a reason why this Kringle is a customer favorite!!
Raspberry Lemonade Mousse Cake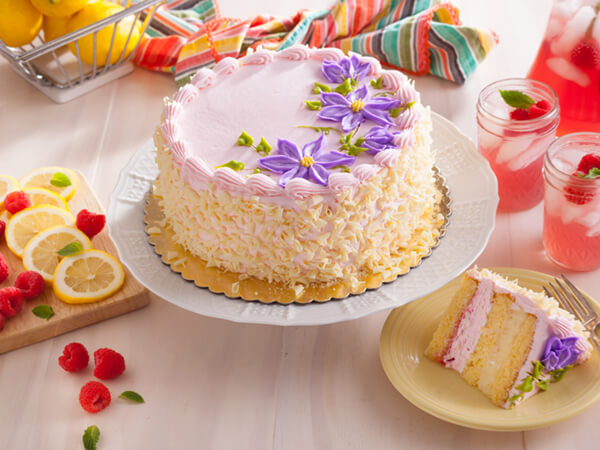 Thanks to O&H Danish Bakery, you will never run out of dessert ideas for Fourth of July. Consider our Raspberry Lemonade Mousse Cake to play a prominent part on your dessert table. Its subtle colors offer a feast of freshness and fruitiness once you take your first bite. Balance is what this cake is all about: not too sweet, not too tart and most importantly, not too heavy. It's as refreshing as a glass of cool raspberry lemonade on a hot summer day - except it's cake!!
Get 4th of July Desserts from O&H Danish Bakery Delivered Straight to Your Door
The days leading up to the 4th of July are almost always incredibly busy, so make this year simple for yourself by ordering from O&H Danish Bakery. Not only do you want to put a lot of fun desserts for Fourth of July on the table, but you also want to ensure a varied selection of treats to satisfy your guests' tastes. Place an order with our team today and make your next Independence Day one to remember.