Danish Dessert Checklist for Christmas Dinner
---
By Eric Olesen - 3rd generation owner
Saturday, September 7, 2019
Danish Dessert Checklist for Christmas Dinner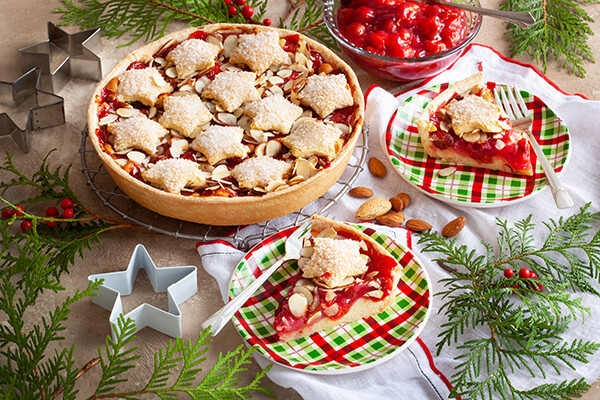 The Danish often make it through long, cold winters by including in simple yet cozy pleasures. However, at Christmas time, their love of "hygge" escalates to a whole new level. Hygge refers to a quality of warm, welcoming friendliness that helps people feel content and happy, and creating more hygge in your life is a fantastic way to celebrate both the season of giving and Christmas for you, your family and friends.
Danish people customarily follow certain traditions at Christmas to help with this mindset, including Advent calendars, Christmas trees (with real candles, when possible), beautiful paper star lanterns, Christmas markets, opulent Christmas tablescapes, and, of course, holiday get-togethers with plenty of delicious, traditional Christmas foods.
A Danish Christmas lunch or dinner may include menu items such as roast duck or pork with apples, homemade rolled sausage, red cabbage, caramelized potatoes, tomatoes with fresh mozzarella, homemade breads - not to mention Danish Christmas dessert, which could be any of a range of Danish dessert pastries and other delicacies.
At O&H Danish Bakery, we love all kinds of food, but we're particularly passionate about Danish sweets, especially during the Christmas season. That's why we make a variety of homemade Danish sweets to share with our friends in Racine and throughout the country. Here is a checklist of some you might want to order to take the hygge in your home to new heights this Christmas.
Bread Puddings and Pastries
Just like Wisconsin, where our family has been serving the community with traditional handmade Danish sweets for generations, Denmark is famous for their love of food. Throughout the year, but especially during the holiday season, people look forward to coming home at the end of a cold, dreary day and warming up with a favorite treat and a cup of coffee. When it comes to our bread puddings and pastries, we craft each pastry by hand using only the best ingredients we can find, making these treats a lovely way to make life a little more festive. Some of the desserts in this category you may want to include in your Christmas lineup are:
We can also cater to those with food sensitivities or other special diet restrictions with products such as our No Added Salt and Sugar Sweet Rolls and Gluten-Free Triple Chocolate Cookies.
Danish Crown Cakes
Denmark is built on royalty and mystery, two ideas we've blended as our inspiration to create our unique Danish Crown Cakes. We use a secret family recipe to make incredibly moist and soft Bundt cakes with perfectly balanced Danish-inspired flavors to suit any holiday gathering. We offer a tempting selection of crown cakes, including:
With details and flavors such as eggnog & nutmeg, golden walnuts & cinnamon, classic almond, or chunks of bittersweet chocolate, our Crown Cakes are ideal for festive gatherings whether you're the host or you need to take something along to a potluck.
Danish Layer Cakes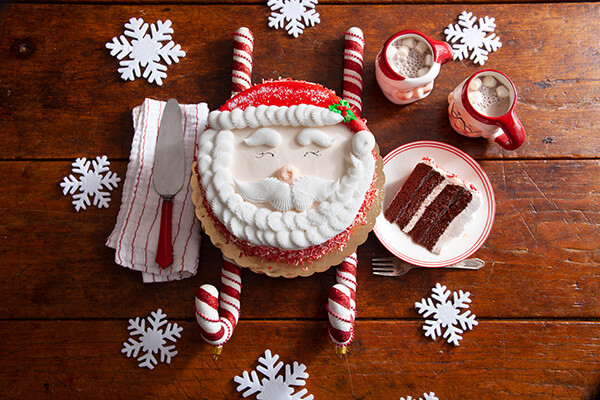 Our handmade and hand-decorated Danish Layer Cakes are a great example of our attention to detail and expertise when it comes to baking traditional Danish sweets. Hand made just for you, our Danish Layer Cakes are crafted one by one where we ensure that each cake is made to perfection. Our layer cakes are light and fluffy with the perfect balance of cake and frosting thanks to each one being made by hand by our expert family bakers. This year, why not choose a Danish Christmas dessert from our variety of layer cakes such as:
We also make a Gluten-Free Trinity Layer Cake, a beautiful hand-decorated confection made with layers of silky-smooth cheesecake, Wisconsin cherries and cranberries, and delicious gluten-free cake, shipped frozen for maximum freshness.
Danish Coffee Cakes
Nothing says "hygge" like a warm slice of coffee cake and a steaming mug of our Gokstad premium coffee. Our coffee cakes are truly unique; the product of an authentic family recipe we've passed down through many generations. Be sure to try our Seven Sisters Coffee Cake, Danish dessert pastries featuring creamy almond filling and smooth custard, baked into seven spiraled rolls. For 70 years, this has been an O&H Danish Bakery favorite. We also offer a variety of traditional coffee cakes with flaky layers of pastry and irresistible scratch-made fillings to help you welcome all your holiday guests. Try our:
This holiday season stock up on coffee cake and Gokstad coffee and keep both ready to warm at a moment's notice for drop-in guests. Or, serve at your family get-togethers, office parties, or any other festive Christmas events you're part of this year.
Authentic Danish Kringle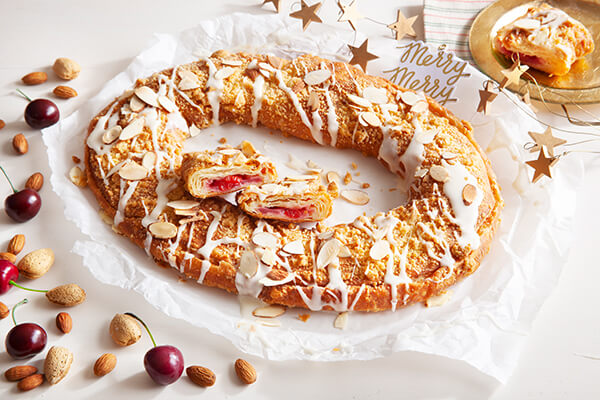 When it comes to traditional Danish desserts, there's nothing like a Kringle. It's the foundation of what we do and our best-selling bakery item. We focus on everyday favorite Kringle flavors as well as seasonal items to match the time of year, its theme, and what's fresh and available locally. Kringle makes an excellent meal or snack any time of day, from breakfast and brunch and afternoon tea to the end of a traditional Danish supper or even a midnight snack. Be ready for guests with:
When it comes to planning your Christmas dinner and other holiday menus, we've got you covered. We know how to make authentic Danish desserts fresh and homemade just for you. We also focus on outstanding customer service and unmatched quality in everything we do. Browse online or visit one of our Racine store locations to explore our extensive range of goodies - and be prepared to have trouble choosing just one or two. We wish you and yours a very happy holiday season.