Danish Birthday Traditions
Sunday, January 26, 2020 by Eric Olesen - 3rd generation owner
Danish Birthday Traditions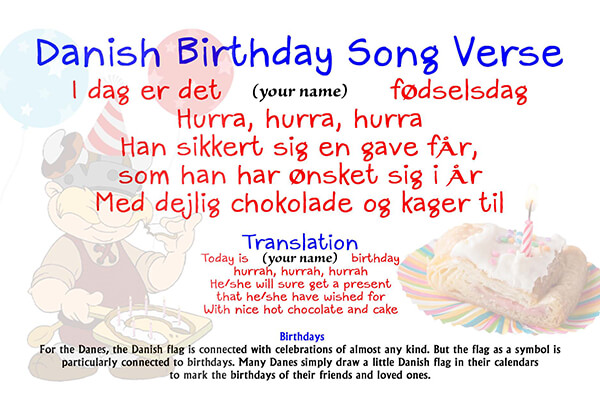 Oh, to be a Dane on your birthday! Imagine yourself as a child waking up on your special day with family surrounding your bed, singing traditional songs. Your parents placed presents on your blankets as you slept. Your special day continues with a birthday kringle for breakfast stuffed with your favorite flavoring. The morning tradition is a unique way to celebrate the one day of the year dedicated solely to you.
Lucky, you don't have to live in Denmark to enjoy the delicious birthday kringles that the Danish children enjoy. O&H Danish Bakery in Racine captures the essence of a time long past with every bakery item we create. Whether you order a kringle online or choose your kringle flavors in our shop, you know you'll taste the exceptional quality of our goods, using recipes and baking methods handed down through generations.
That is genuinely the approach we take with every one of our pastries. We have an unwavering commitment to the methods established in old Denmark. Creating our pastry involves gently rolling butter into the dough and letting it rest overnight. The process is then repeated for three consecutive days that results in a 36-layer pastry dough. Once baked, it is exquisitely rich, yet light, tender, flaky, and flavorful. This, combined with our scratch-made fillings and four generations of baking pride, is the only way to achieve the distinctly different, decidedly delicious Danish pastry we have come to know and love.
We'll cater your birthdays or other events you plan. We use the same skill and patience that our forefathers used to provide you with exquisite pastries and cakes. Our dedication to being the very best means you and your guests reap the rewards of our hard work. We invite you to stop by our store in Racine for kringles, where you buy exceptional pastries to celebrate your birthday every day of the year!
The Danes are known as the happiest people on earth, and their birthday traditions offer a glimpse into the ways they make each individual feel special. Here are some of the Danish birthday traditions you may want to acquire as your own.
Thanks for the Sunshine!
Well, let's hope it is a sunny day on your birthday. Danish tradition believes that the weather on your birthday is a reflection of your behavior over the past year. If you misbehaved, then the day is dull and dreary. A day of sunshine inspires friends and acquaintances to thank you for the beautiful weather due to your good conduct over the past 12 months. Certainly the Danes had many days that were probably wet and dreary, so if you were lucky to receive a sunny day on your birthday, why not take all the credit!?
The Ubiquitous Danish Flag
The Danes love their flag as it symbolizes celebration. The flag sits on a miniature flagpole next to you during breakfast; it sits on your desk at work and stays by your side when your family and friends sing the traditional birthday song in unison. Everyone singing waves the red and white banner in your honor. You'll even find a tiny Danish flag propped on your layer cake.
The Kagemand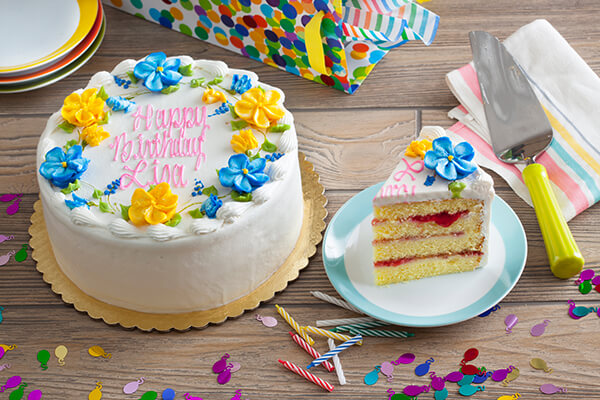 Usually intended for children's parties, the kagemand (translated to "Cake Man") is a pastry person-shaped similarly to a gingerbread man. Once the child blows out the candles, it is his or her job to cut the first piece. You'll hear squeals in unison from all those in attendance as the birthday boy or girl cuts into the cake and takes the prized piece...the head! You may think that Danes are weird, but they definitely know how to make a party unforgettable, fun and very tasty! Adults thankfully outgrow this tradition. Closer to home here in Racine, a tradition is serving our Birthday Danish Layer Cake. Made with three layers of homemade raspberry jam and creamy custard between four layers of moist yellow cake and then frosted with our super-smooth buttercream, it's a memorable cake that has delighted customers in Racine for decades.
Your Responsibilities
You have responsibilities on your birthday as an adult. It is your job to bring a cake to the office to share with everyone. It is even traditional that if you invite your friends for drinks after work that you buy everyone their cocktails. You announce the time and place of the celebration via email or text message. Don't forget the flag! If your friends aren't sure where the party takes place, they can look for small Danish flags parading in line one after the other to the birthday celebration.
The Big Round Birthdays
Celebrating birthdays at 30, 40, 50, and so on are significant events. Unlike other birthdays, which are informal, the round birthdays require everyone to dress up and arrive with a more expensive birthday present. Usually, you'll rent out a hall or throw a backyard event at your home, and invite all your family, friends, and acquaintances. In some cases, people place an ad in the local paper to invite anyone who has ever known the person to drop by for an open house. There is no telling who will show up, especially people you last saw 20 or 30 years ago! People who are celebrating their 50 or 60th birthday may opt to plan a trip away rather than entertain so many at home. If you book a trip abroad, your friends won't wonder if you neglected to include them on your special day.
A Day of Spice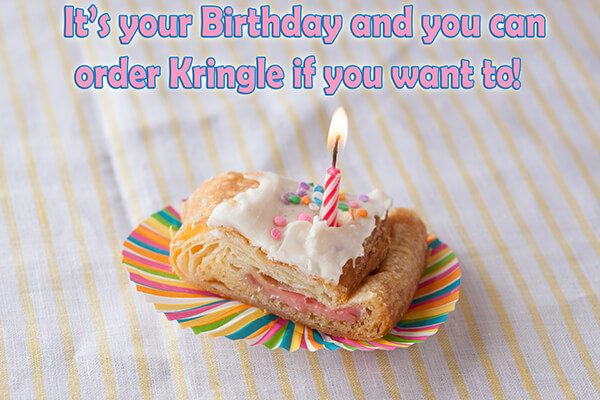 If you aren't married by the time you are 25 and 30, it is essential that you purchase a pair of goggles and don old clothes. You'll find yourself doused in cinnamon on your 25th birthday. When you turn 30, the spice is pepper. Either way, you may want to propose to your honey sooner rather than later!
The beauty of birthdays is that they are a special day for each of us one day a year. Whether you want to celebrate like the Danes or keep to our American ways, you know that food is the main ingredient for celebrations no matter where you live in the world. We provide bakery items for whatever party you plan. You will search for 'a kringle bakery near me' once you leave our town of Racine and consume even a few of our many different flavors of kringles. From Almond to pecan to cherry to cinnamon kringles, we only used fresh ingredients that burst with flavor the moment they melt in your mouth. Luckily, if you live far away, you can find our kringle bakery online and enjoy the mouth-watering goods at home.
We believe the Danes are the happiest people in the world because they know how to enjoy life. And while many of the examples seem a bit odd to us, the common theme is that the Danes approach life with a zest and happiness that keeps them well centered. Also, it doesn't hurt to consume the finest quality food as you'll find at our bakery. When you bite into a slice of Kringle, how can you help not be the happiest person on earth!