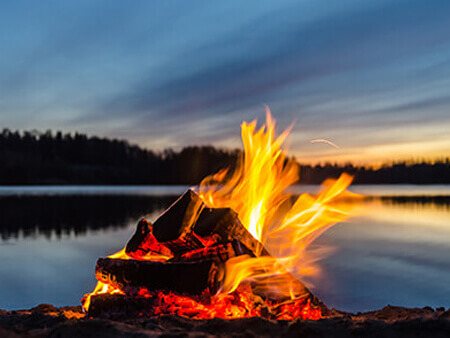 Seven Camping Desserts Your Family Will Love
---
By Eric Olesen - 3rd generation owner
Friday, July 8, 2022
Summer vacation is the perfect time to get back to nature, explore the woods and go camping with your family and friends. Whether you choose to adventure in a tent or travel in an RV or camper, you are sure to relax and unwind, enjoy some fun activities and have a chance to get creative with rustic meals over the campfire. Yet, while you are looking forward to these aspects of your trip, make sure you don't forget to take along desserts for everyone to enjoy while you reminisce under the stars. From classic S'mores to chocolate brownies and moist cakes, we've put together a mouth-watering selection of the best camping desserts that you can prepare in advance.
Turtle Kringle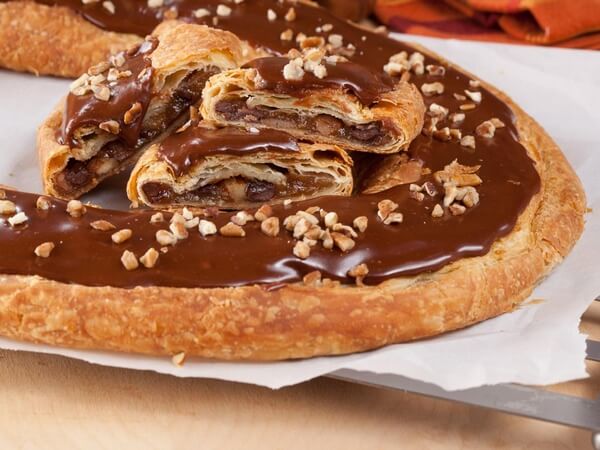 A summer camping trip wouldn't be complete without a mouth watering mix of chocolate and caramel. Our Turtle Kringle is filled with creamy caramel drenched in pecans and a homemade chocolate sauce. Topped off with a special blend of more semi-sweet chocolate and a sprinkle of pecans, this Danish pastry will have you sitting back and relaxing to the sounds of satisfied campers. Order today to receive it in time for your next camping trip! Don't have specific dates for your trip yet? Here's another trick - Kringles freeze well, so you can always keep it cold until you are around the soft flickering campfire glow!
Eclairs
While eclairs may not be your first thought when it comes to campfire desserts, they are the perfect indulgent treat to celebrate your first night under the stars. These yummy treats also freeze well, so you can pack them in a cooler to defrost while you travel to your campsite. We bake our crispy light pastry shells fresh, fill them with butter-sweetened custard cream, and top them off with smooth chocolate fudge. The only downside is waiting until you have set up camp before you get to eating!
Cinnamon Apple Bread Pudding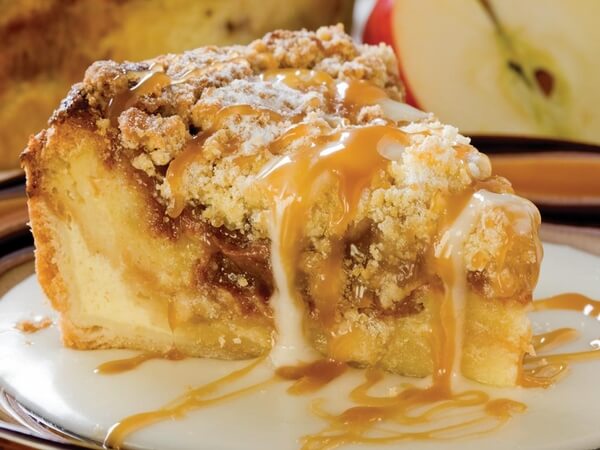 When you need camping dessert ideas that are sure to be a treat for the grown-up camper, you can't pass up our Danish Cinnamon Apple Bread Pudding. We create a satisfying dessert with our special crust filled with Danish pastry pieces, soaked in a vanilla egg custard, and topped with apples, cinnamon, and sweet butter streusel. And if you are really into an authentic experience, bring along a skillet and warm it over the campfire with a spoonful of caramel on top.
Valhalla Brownies
You are sure to keep your campers happy after they bite into one of our decadent Valhalla Brownies. You won't need to worry about storing ice cream or whipping up cream in the wilderness, as our triple-layer chocolate fudge brownies come with our smooth caramel center and fudge or vanilla frosting on top for an extra taste of sweetness. These brownies are ideal no-fuss camping treats that you can easily store in a container so everyone can help themselves. These will turn your camping trip into a glamping experience in no time.
Peach Cobbler Kringle
Seasonally sweet fruit is the perfect ingredient for our Peach Cobbler Kringle and makes a delicious campfire dessert. We layer butterscotch and cinnamon filling with peaches, then bake with a crunchy streusel for an easy portable treat. You can cut the Kringle into individual serving sizes before your trip and transport it in an airtight container for a fresh and flavorful late summer camping dessert. Grab this one during August!
Cinnamon Seven Sisters Coffee Cake
Bringing this decadent dessert on your camping trip will feel worth the effort when you take a bite into the yummy blend of sweet cinnamon, smooth cream cheese and tender Danish pastry spirals. We believe that camping is about being carefree and creating memories, so feel free to dive right in and use your hands to eat this sweet treat. Just be sure to claim the middle roll ahead of time!
Copenhagen Crown Cake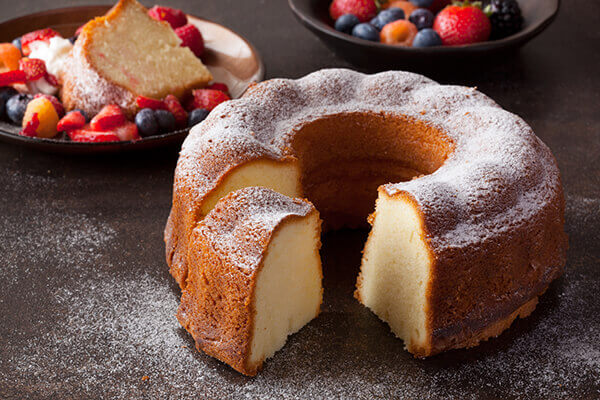 Sometimes the simple things in life are the best - which is why our vanilla and cream cheese Copenhagen Crown cake is an ideal take-along dessert for campers. Not only can this versatile cake hold its shape while traveling, but you can cut a slice to the size you want without a need for plates, spoons or forks - just using your hands means no cleanup! If you want to add some extra sweetness, add fresh fruit or drizzle the cake with caramel sauce.
Our talented bakers create the best camping desserts that are easy to transport and ready to eat when you get a sweet craving. From crispy, buttery, flaky pastries with delicious homemade fillings to no-mess cakes that the kids can eat on the run, you can order your dessert from our bakery ahead of time for one less thing to organize.
Get Your Favorite Desserts From O&H Danish Bakery Delivered Straight to Your Door
Reach out to us with any questions or order your favorite campfire treats today!