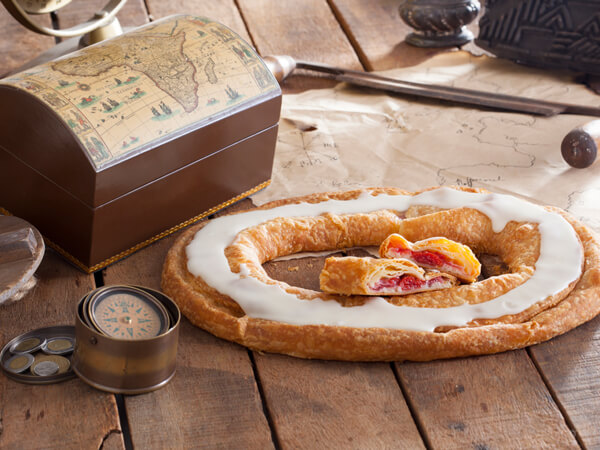 Around the World with O&H Desserts
---
By Eric Olesen - 3rd generation owner
Sunday, April 18, 2021
With seafaring Viking blood in our veins, it is no wonder that our bakery boasts an assortment of desserts from around the world. While we put a unique Danish twist on our sweet treats and use authentic recipes passed down from our grandparents, we take inspiration from the best flavors that other countries have to offer so that you can enjoy the world's most delicious desserts without the need to travel. It's more just a passion for food and flavors. We love traveling and trying different desserts from all over the world. There is so much to taste, why not take inspiration from the world around us?
Denmark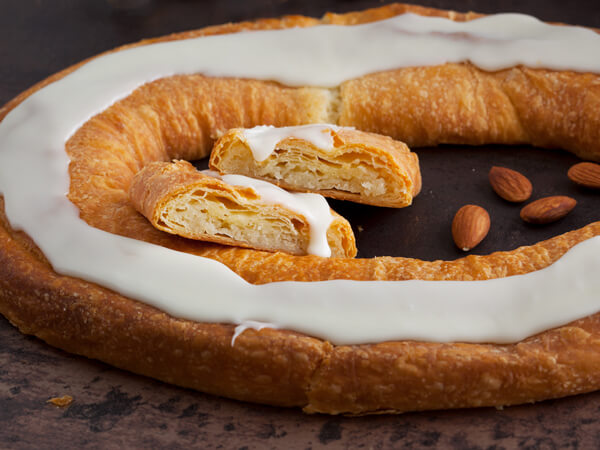 As proud Danes, it is only right that our journey of cultural desserts starts in Old Denmark with the creation of the famous kringle. While the Danes had their way of making pastry desserts, it wasn't until the mid-1800s that a new yeast-laden dough began to take shape when Austrian workers were brought in to cover the bakers' strike. It is this 36-layer pastry dough rolled over three consecutive days that our family has been using for more than 70 years to craft our kringles. Once baked, the dough results in a light, flaky and tender pastry that pairs perfectly with our homemade fillings available in more than 13 different flavors that we make daily. You are sure to find a favorite among our everyday or our ever changing seasonal kringles.
The Danes are also known for their grain bread after becoming Rye farmers and realizing that the grain was hardy and could easily survive in extreme weather conditions. While you may not think of Rugbrod as a dessert, you can sweeten the dark rye loaf with a smothering of jam, like our lingonberry jam, or layer our Danish Pumpernickel bread with your favorite cheese for a slightly savory after-dinner snack.
England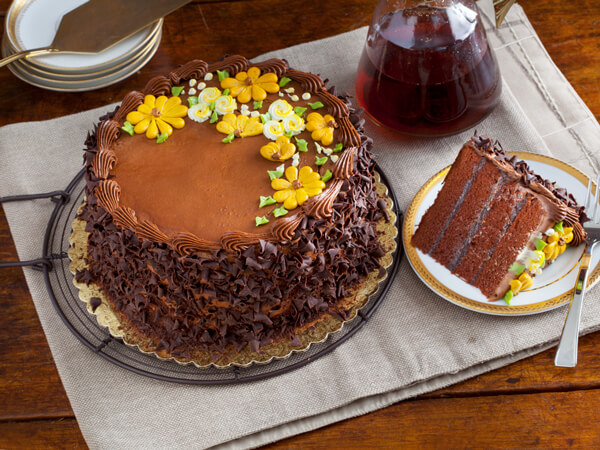 Bread pudding came from humble beginnings in England and was known as 'poor man's pudding,' as it was a way to use up stale bread. However, this dessert has traveled the world with each country adding its unique taste. We craft our Danish bread pudding by filling a handmade crust with vanilla egg custard soaked pastry pieces before topping it with apple cinnamon or cherries, then a generous serving of sweet butter streusel.
Some English treats are perfect for large gatherings, and the creation of the layer cake was an ideal way to impress guests and offer a generous slice of the dessert. Our modern Danish layer cake is perfect for any special occasion as we use moist and delicious cake recipes and fill the layers with smooth frosting, homemade jams and mousse. Whether you're a chocolate lover or prefer a raspberry flavor, we have layer cakes to suit everyone's tastes.
France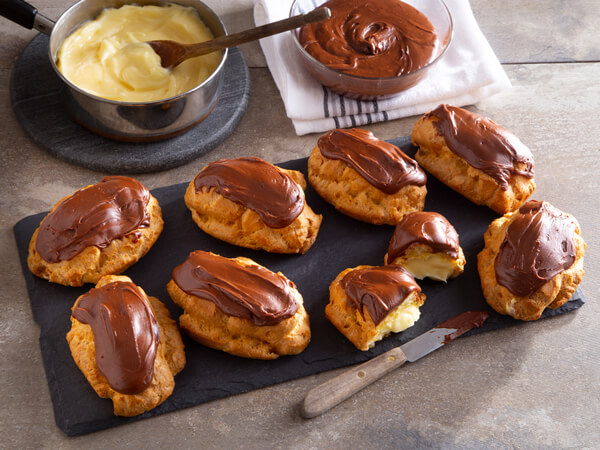 When we think about the best sweet pastries from around the world, we have to include decadent eclairs from France. Bursting onto the scene as a 'pain a la Duchesse' in the nineteenth century, this sweet choux pastry treat continues to be a popular dessert. You are sure to enjoy our indulgent and sinful chocolate eclairs with their light and crispy pastry shell, which we pack full of cool butter-sweetened custard cream, then top with a thick layer of smooth chocolate fudge.
Germany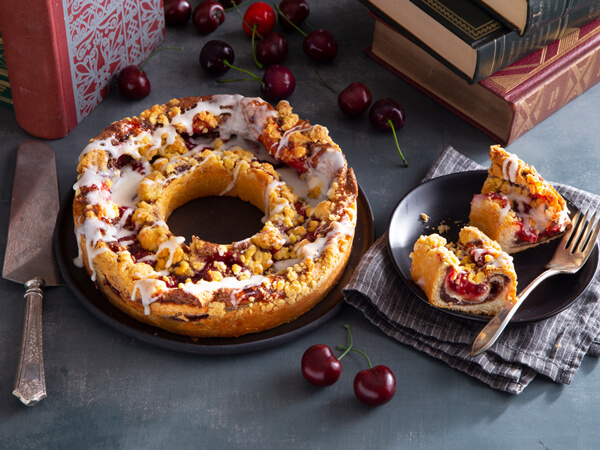 We believe that the best coffee break is one accompanied by a delicious sweet treat. While it took a while for coffee to reach Europe, we are forever thankful that by the time it did, the Germans had already created the concept of a coffee cake. Over the decades, this dessert has evolved from sweet bread to a delicious flaky pastry filled with nuts or fruit and covered with buttery streusel. Our bakery boasts an array of yummy coffee cakes in various flavors, including pecan custard and apple cinnamon. For a true trip to one of Germany's famous locations, try our Black Forest Coffee Cake and lose yourself in it's classic flavors.
United States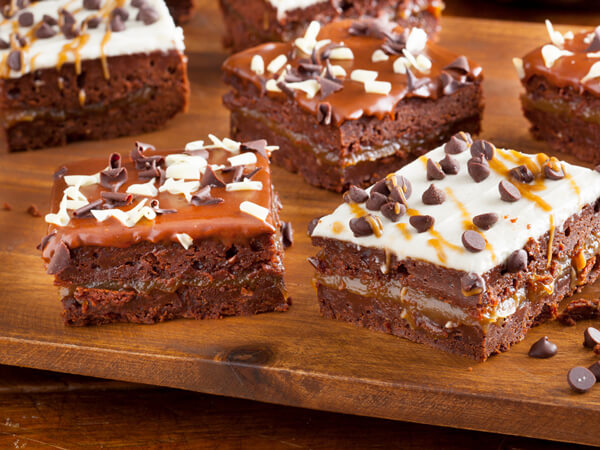 Whether the Brownie originated from a socialite in Chicago or a housewife in Bangor, Maine, the results of this chewy and chocolatey creation has become a firm favorite for many people around the world. But just when you thought the Brownie recipe couldn't get any better, we have taken it to the next level by including a smooth caramel layer and frosting. We've described this culture mash-up as our Valhalla Brownies, where you can try either the Odin or the Thor and experience the decadence of norse indulgence combined with that classic American ingenuity. We can also thank the American culture for influencing the change of our kringle from a pretzel to an oval shape, which can hold more of our delicious homemade filling.
Get Danish Desserts from O&H Danish Bakery Delivered Straight to Your Door
You can taste sweet treats from around the world with our decadent selection of desserts. We scour the world searching for the finest ingredients and inspiration for our pastries and cakes so that you can enjoy these tasty delights from the comfort of your home! Order your favorite dessert online today and have it delivered directly to your door with our flexible shipping options.